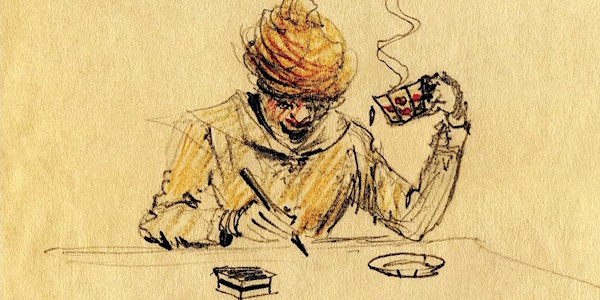 Chocolate & Coffee Faire
When and where
Location
BERKELEY CITY CLUB 2315 DURANT AVENUE BERKELEY, CA 94704
Description

The Chocolate & Coffee Faire inaugurates a 10-year, $10 million fundraising effort, led by the non-profit Berkeley City Club Conservancy, to preserve the landmark Julia Morgan Berkeley City Club building and to celebrate its upcoming centennial in 2030
Sample and purchase local artisanal chocolate and sip custom roasted coffees. Enter our silent auction and raffle to win fabulous prizes! Ongoing live music, cooking demonstrations, mini-lectures, synchronized swimming in the historic indoor pool, a roving Julia Morgan impersonator, and architectural docents.
Win a swim in the Neptune Pool at Hearst Castle!
Julia's restaurant will be open for Faire attendees only, for Afternoon Tea and Chef Fabrice's savories, at a separate cost.
Raffle tickets will be: $20 each, 6 for $100
Event tickets: $35/adults, $25/children (12 and under)
Tickets available at the Berkeley City Club, at Eventbrite and at the door.
A special thank you to our supporters:
Sarah Gill

Barbara and Chris Westover

Bob Hamilton and John Leathers

Carlene and Dick Anderson
Mara Melandry

B.K. Moran and Charlie Haas
Susan and Henry Veit
Sandy and Tom Friedland

Thank you to our Exhibitors:
9th and Larkin Chocolates / San Francisco

CoCoTutti Chocolates / Brisbane

Dick Taylor Craft Chocolate / San Francisco

Jade Chocolates / San Francisco

Michael's Chocolates / San Francisco

Quail Point Chocolates / Napa

Dandelion Chocolate / San Francisco

The Xocolate Bar / Berkeley

The Confectionist / Albany

Nomadic Coffee / Berkeley

Bay Area CoRoasters / Berkeley

Sweet Maria's Coffee / Oakland

Alexandre Family Farms – Chocolate Milk / Crescent City

Biordi Art Imports – Italian Coffee Ceramics / San Francisco

Susan Brody Pottery / Berkeley

Lonohana Estate Chocolate / Honolulu

Barlovento Chocolate / Oakland

Nuubia / Pleasanton

Afternoon Tea at Julia's / Berkeley City Club
Thank you to our volunteer musicians:
Jazz Piano: Kyle Davy
Piano: Miles Brockbank, freshman at Bishop O'Doud
Brazilian Guitar: Cristiano
Cellist: Judy Norton
Berkeley Chamber Group: String Quartet and Trio
Vintage Vocal Jazz: Loving Harmony Trio: Vintage vocal jazz
BAGPIPES! Our own Claudia Falconer
Thank you to our Mini-Lecture Speakers:
Barbara Stark Jordan, 1952 Olympic Swimmer. On pool history
Christine Keating, Dandelion Chocolate. On Chocolate
Ken Davids, Coffee Review. On Coffee
Karen McNeil, PhD. On Julia Morgan