Celebrate Black History Month with Healing Justice SB.
About this Event
With love and care we nurture and uplift our young ones. Books written for them are just the beginning of our continued effort to empower them. Healing Justice has partnered with local Santa Barbara leaders and educators to bring the joy of reading to y'all. We hope you can join us in celebrating the joy of Blackness and the joy of reading. Gather the entire family as we read these beloved children's books and share sing-a-long songs.
CHOCOLATE BABY STORYTIME, EPISODE 2:
Unapologetically, Black YOU!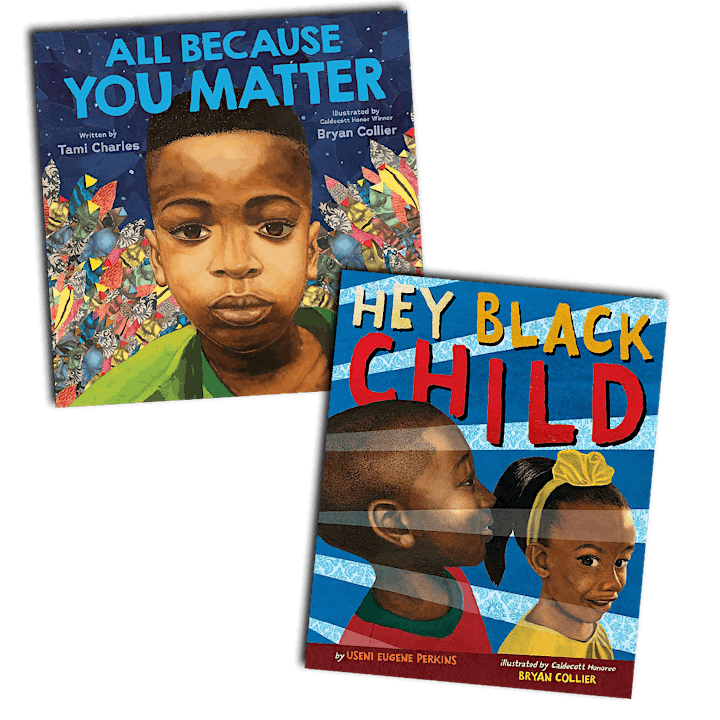 THE BOOKS
Hey Black Child by Useni Eugene PerkinsBuk
This lyrical, empowering poem celebrates black children and seeks to inspire all young people to dream big and achieve their goals.
All Because You Matter by Tami Charles
A lyrical, heart-lifting love letter to Black and brown children everywhere: reminding them how much they matter, that they have always mattered, and they always will from powerhouse rising star author Tami Charles and esteemed, award-winning illustrator Bryan Collier.
Chocolate Baby Story Time is a virtual series that will take place for three consecutive Saturdays beginning February 13th at 10am PT. Please be sure to learn more about the rest of the episodes and other virtual events Healing Justice SB is putting on during Black History month at hjsb.org.