Description
7.31 Wednesday (Reggae)
Nectar, Da808 & The PBJ Present:
JUSTIN CHITTAMS (of Nahko & Medicine for the People)
Cosmic Serenity
Sarah Christine (Album Release)
$10adv / $15dos
8pm doors
8:30pm show
21+
Nectar Lounge
412 N 36th St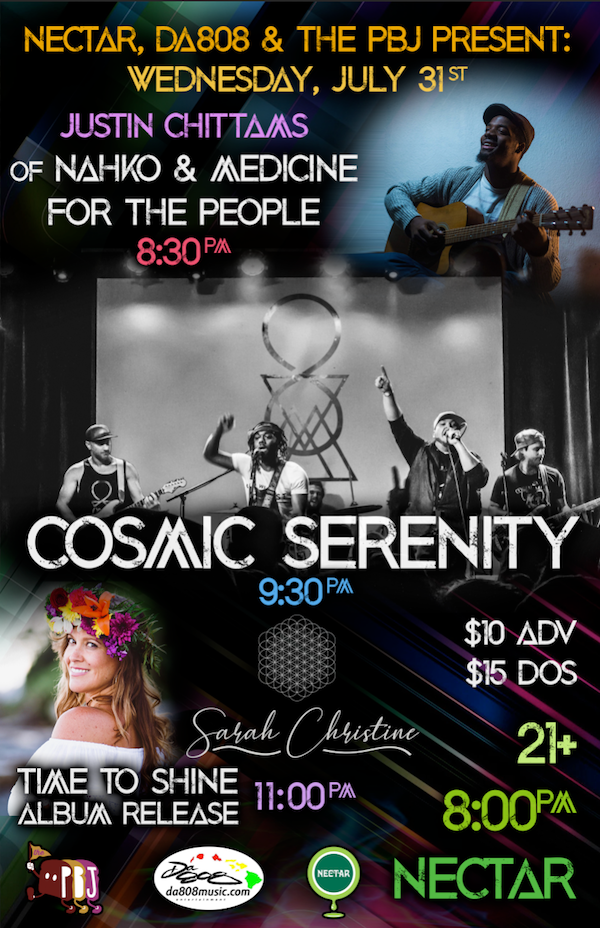 JUSTIN CHITTAMS
Justin Chittams was born in Washington, DC. His father, a classically trained pianist started Justin on his musical journey at a very young age. Justin started playing the trombone at age 6 and he got involved in playing in school bands and in the DC Youth Orchestra. His transition to the drums took place when he saw his older brother playing the drums at church, and followed in his footsteps. After years of gaining experience in the Church he began playing with a Saint James Community Choir that helped him expand his musicianship. In 2008 Justin moved to Hilo, Hawai'i. He began studying Marine Biology, eventually switching to Music and Performing arts; which he later got his bachelor's degree in 2013. After moving to Hawai'i and graduating as a music major, music became his only focus. He began playing drums and singing with many different local rock, reggae and jazz groups such as N.Y.R, Big Island Swing, Wendell Ing and friends, The Steppas, Positive Motion along with many other local talents. After experimenting with different genres of music and internalizing experiences he found his musical home in the eclectic band of musicians, Nahko and Medicine for the people. Making music is Justins life's work. He practices every day to constantly expanding his instrumental and musical knowledge to ensure his success. Justin's hope is that people can connect to his music and be inspired to always keep striving for their goals and dreams.​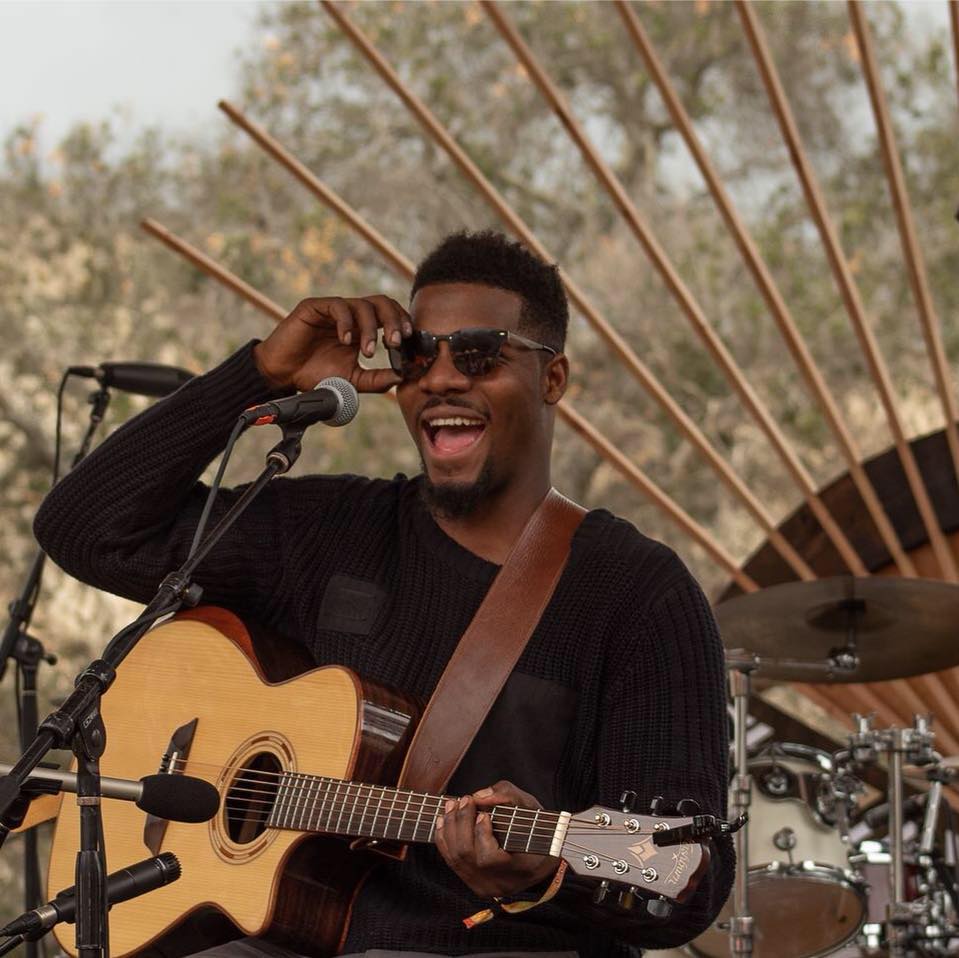 Cosmic Serenity
Uprooted from Galveston, Texas riding the wave of
musical medicine. With a side note of comedy, and eccentric yet eclectic style of fashion,
and a folky sound
and gypsy vibe that amps up a crowd and keeps you moving your head, tapping your feet... or just get up and lay the boogie down! We have had the honor to perform at festivals such, Arise, Project Earth, Shangri La, Flow Fest and more.
The vision behind this project is to spread spiritual healing and awareness worldwide. We all know change is needed in this world drastically, but we cant change until we all realize our potential in each and every one of us. We know that, together, we are all the change!
Sarah Christine (Album Release)
Sarah Christine's music activates healing and transformation. She is a catalyst for change who uses her soulful, soothing siren to convey messages of pure love and Divine connection. Through high vibrational lyrics and heart opening affirmations, she creates uplifting musical experiences that ignite the senses & penetrates the soul!