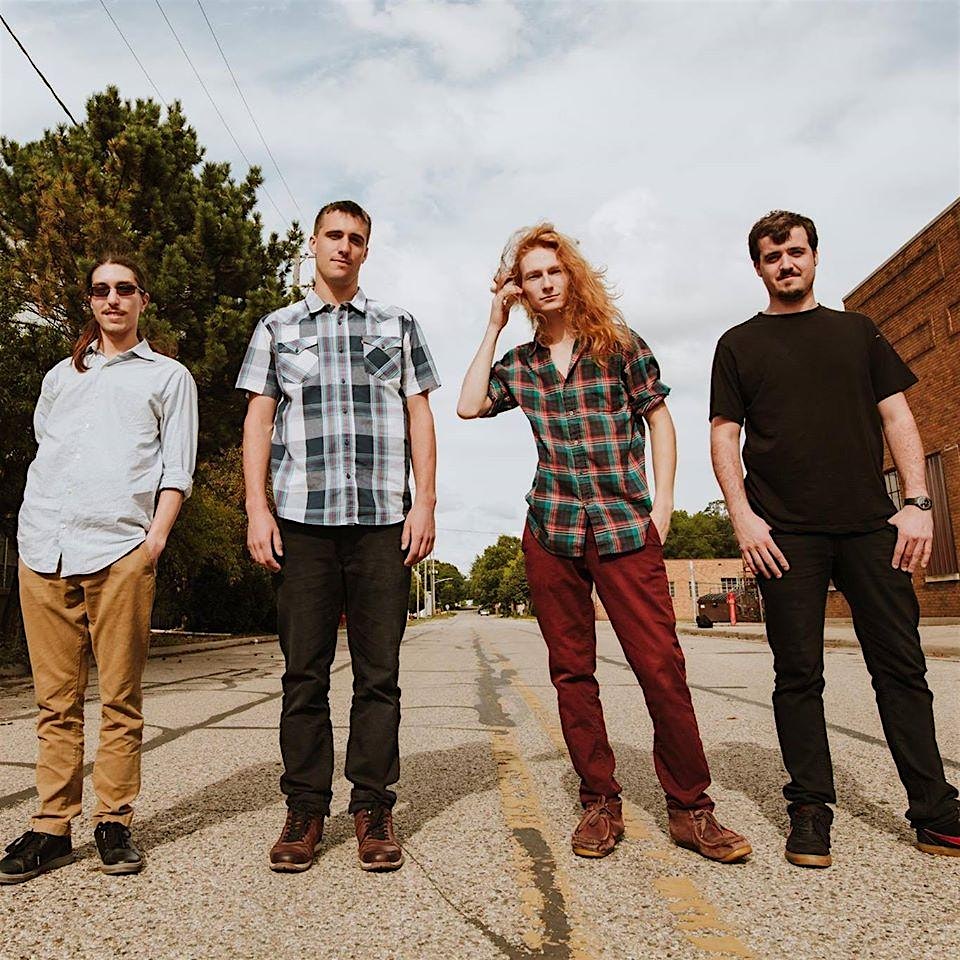 About this Event
Saturday, March 7th
CHIRP
BROTHER ADAMS
POZZETRONICS
Doors 7pm
Show 8pm
Tickets
$10/15
CHIRP
Based in Ann Arbor, MI, Chirp is a four-piece band that does their fair share of genre-hopping. Often playing in the styles of progressive rock/funk and jazz-fusion, their sound maintains a melodic center. The group features a wide array of originals and covers in their live sets and puts together dynamic, high-energy shows. Though their music ties in many technical elements, an equal emphasis is put on grooving and keeping people moving. Chirp takes influence from Snarky Puppy, Steely Dan, Led Zeppelin, James Brown, Yes, Daft Punk, Vulfpeck, and The Beatles to name a few.
Chirp has been hard at work since their formation in 2015, playing over 200 shows in 3 years. Their fresh sound has taken touring them across the Midwest to play a large variety of venues and festivals. Chirp released their self-titled debut studio album in March 2019 as well as three live-recorded EPs: "Live from Brownstown" (in-studio, 2016), "Live at Willis Sound" (in-studio, 2017), and "Live at Ann Arbor Summer Festival" (2018). All of which have been met with great reception and have helped along with live performances to build an extremely enthusiastic fan base. Chirp is Jay Frydenlund, Brian Long, Ken Ball, and John Gorine.
Accomplishments: WUMD Radio Battle of The Bands Winner (2018). Performed with Andre Foxxe of Parliament-Funkadelic (2018). Performed at Cowpie Music Festival (2019), Michigan Peace Festival (2018 headline), Sacred Vibes Music Festival (2017, 18), Buttermilk Jamboree (2018, 19), Ann Arbor Summer Festival (2018), Free Flow Festival (2019), Feral Fest (2019), Sweetgrass & Sage Burn Music Festival (2017, 18 headliner), Broken Branch Breakdown (2018 headliner). They have shared the stage with The Disco Biscuits, Marcus Rezak, Papadosio, Spafford, Moon Hooch, Mustard Plug, Joshua Davis, May Erlewine, Broccoli Samurai, Joe Hertler & The Rainbow Seekers, Mister F, Earphorik, Ott, The Macpodz, Marbin, Groovement, Dixon's Violin, Of The Trees, EGi, The Jauntee, Desmond Jones and more.
https://www.facebook.com/chirpmusic/
BROTHER ADAMS
Folk rock in bondage or similar to an ethereal decay that arises from the fringe. A message of squalor and hardships, with heart and grit as pure as the driven snow.
https://www.facebook.com/BrotherAdams/
POZZETRONICS
Modular Analog-Synth, Electronic bloops and bleeps to boogie too.
https://www.facebook.com/Pozzetronics/