Chip Mergott / Alan LeBoeuf with Special Guest, John Korba - October 13, 20...
Description
Singer/songwriter Chip Mergott played a solo concert at the Watchung Arts Center in Novermber, 2016. Last year, Chip returned, this time with bassist/singer Alan LeBoeuf, in September and May.

Now, the duo of Chip Mergott and Alan LeBoef will be bringing along some special surprise guests for their October 13 performance.
A dessert reception will follow the performance.

The two Watchung Hills Regional High School alumni have each had successful musical careers. Chip Mergott , a former resident of Watchung, was discovered by Bonnie Raitt, and subsequently signed to a major label early in his career. Raitt has described Chip as "one of my favorite songwriters." He is currently promoting his 18th release for Notebook Records, one of the country's longest running independent labels, which he founded. His "Mergott Music Minute" is currently heard on WDVR, WPRB ("Music You Can't Hear on the Radio") among other stations, and is a weekly feature in The Bucks County Herald. He's been teaching music privately in Hunterdon County, N.J. and Bucks County, P.A. for over 20 years, and has recently authored his first book "How to Play the Guitar in One Hour."

Warren native, Alan LeBoeuf was the original "Paul McCartney" in the 1977 Broadway production of Beatlemania, a role he performed for two years. Following that show, he was the bass player and vocalist for the Central New Jersey band "Bittersweet". In the early '80's "Bittersweet" relocated to Nashville as "Baillie and the Boys" where they gained recognition as songwriters and accomplished session players, with clients including Marie Osmond, Dan Seals and Randy Travis, as well as having several Top 10 country singles in their own right. In 1988, Alan left the band to tour with "Legends in Concert" and "Beatlemania", reuniting with the group ten years later. He continued performing and recording with "Baillie and the Boys", as well as having a career as a solo artist and backing vocalist.
Cranford native, John Korba is a multi-instrumentalist, singer, songwriter and a lifelong resident of New Jersey. He has performed locally and around the world for over 40 years, touring and recording with numerous artists including Hall & Oates, Carly Simon, Todd Rundgren, Phoebe Snow, Rosanne Cash and John Waite.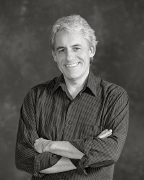 John appeared onstage in the Broadway productions of 'Let It Be" and "Rain" and also conducted the Broadway productions of "Rent", "The Civil War", the "Rocky Horror Show" and "Kat and the Kings". As a featured artist, John performs a mix of original songs and unique takes on classic tunes from the great American songbook, making everything he does quite his own. John performed a solo concert at the Watchung Arts Center in October 2015.