About this Event
Parents,
Please place a ticket order for each student that will be participating in the parade. We are asking students to wear their green polo shirts and khaki or black bottoms along with Santa hats and accessories that are decorated with the parade theme. This years theme is "An Out of This World Christmas". Students will sing songs that they have learned in music class as they walk the parade route.
**IMPORTANT DROP OFF/ PICK UP INFORMATION:
-DROP OFF IS FROM 8:00-8:15AM IN THE STATER BROS. PARKING LOT
4721 RIVERSIDE DR. CHINO, CA 91710
-PICK UP IS IMMEDIATLEY AFTER THE PARADE AT THE 'NEIGHBORHOOD ACTIVITY CENTER'.
5201 D ST. CHINO, CA 91710
Please review the pick up and drop off locations prior to the event!
Visit the City of Chino Website for more information on the parade and fair.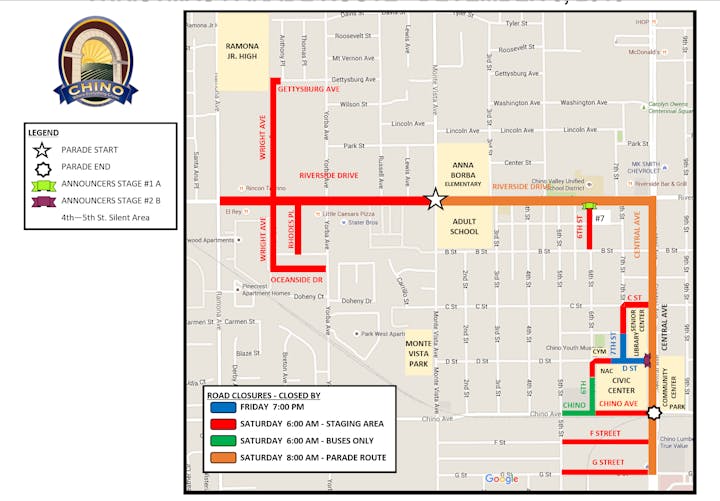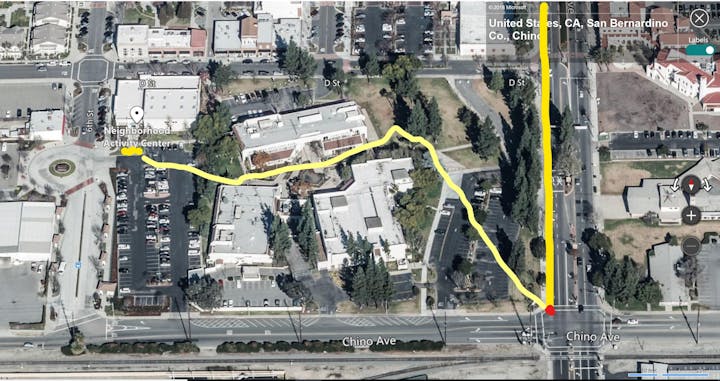 In the image above, the dark yellow line represents part of the parade route. The red dot is the end of the parade. We will then walk our group along the light yellow path to the Neighborhood Activity Center (pinpoint and yellow dots). You must pick up your child immediately following the parade at the Neighborhood Activity Center.