Chingonas Talking Funny Shit
About this event
Laredo Edition
Text 210-291-7293 for the  no "extra" fees option
See Ticket Info for GROUP SALES.
With comedy topics ranging from relationships, parenthood, HOA's, embarrassing moments and more, you are bound to find yourself laughing at the things you think in your head, but we say out loud on stage! If you are a  CHINGONA, a strong-minded, strong-willed woman who knows the struggles of being a mom, sister, teacher, lover, this comedy show is for you. If you are ready to let loose or know a bad-ass woman who needs a night of laughter, this is the show for her!  DO NOT MISS OUT!
Sara Garza
Irma ruiz
Sonia Trevino
Sha-Rita
Danielle Torres
Mysia Chabert
If you'd rather skip extra Ticket Fees, you can text 210-291-7293 for fee-less options.
​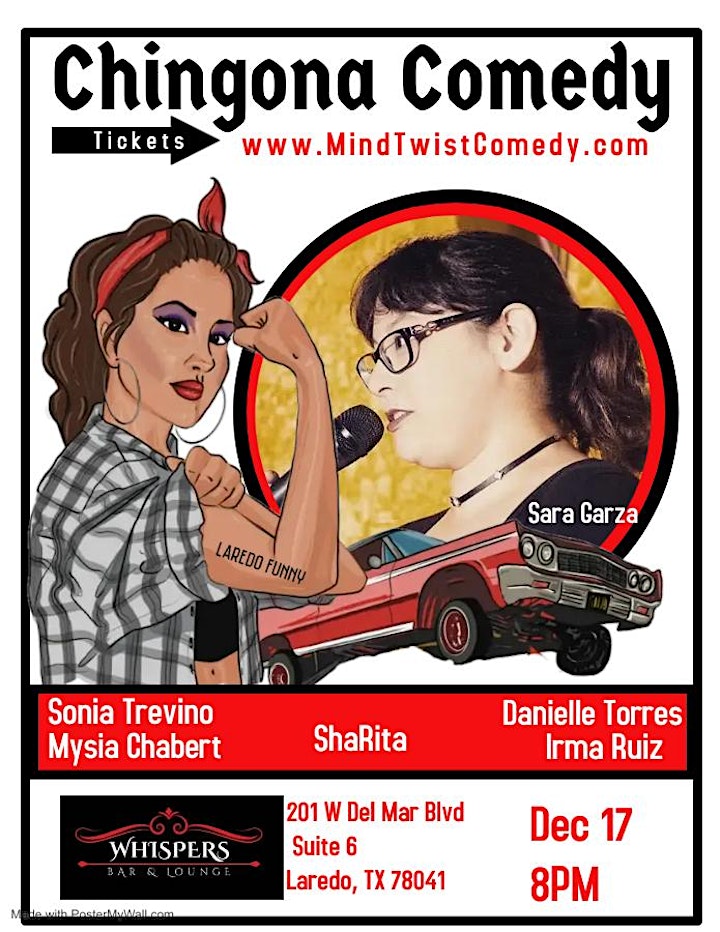 Organizer of Chingona Comedy: Laredo Edition