Description
Chinese New Year 2017 Party in Paris: Welcome To The Year Of The Rooster.
Chinese New Year is the Spring Festival - the time at which China and Chinese people all over the world celebrate the start of the new lunar year.
Each year is denoted by an animal that cycles over a 12 year period, and the new year is marked by days of celebrations featuring feasts, dragon dances, and elaborate outdoor events.
2017: The Year Of The Rooster
2017 is a year of the Rooster according to the Chinese 12-year animal zodiac cycle. Other Rooster years include: …1921, 1933, 1945, 1957, 1969, 1981, 1993, 2005, 2017…
Basically, If you were born in one of the above-mentioned years then you're a Rooster.
People born in the year of the rooster are usually characterized as hardworking and confident, but also courageous and honest.
Our Party in Paris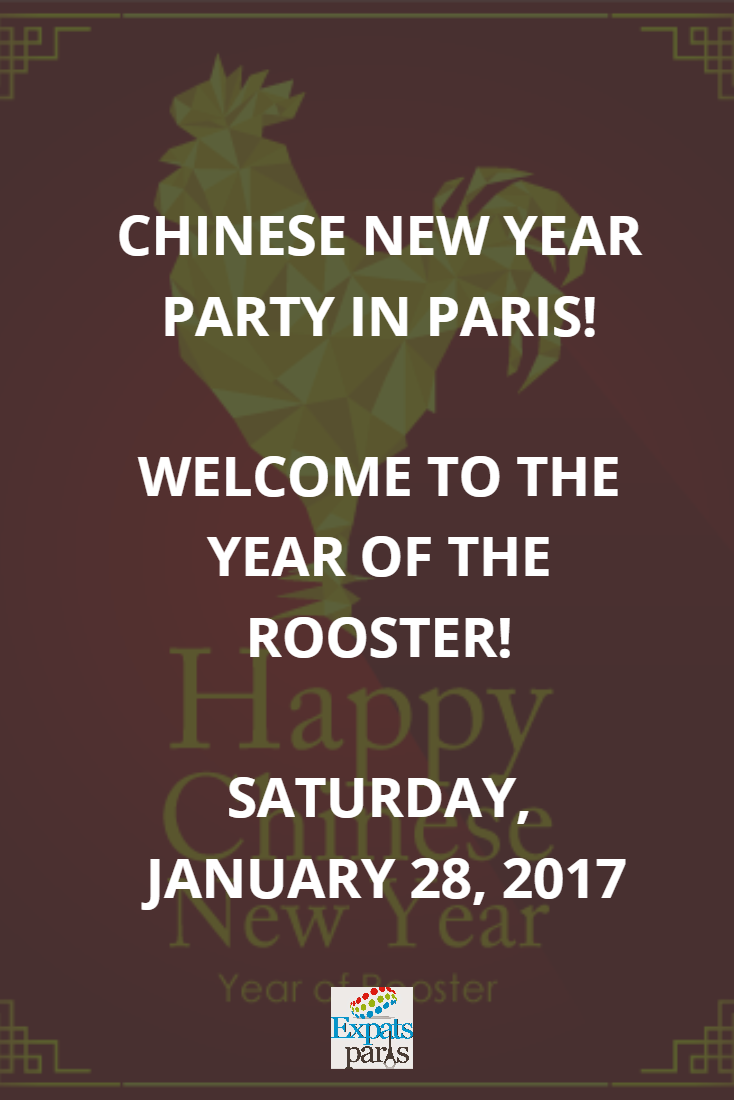 Our Party will be one of the trendiest special events in Paris where we'll meet to celebrate the Chinese Lunar Year.
Here's what you'll experience on that night:
FREE ENTRY (registered members only)
An Offered Buffet.
Networking opportunities with Paris-based Asian Expats.
Incredible Deco you'll love.
DJ-Mix Dance Party.
More on our previous editions of the Chinese New Year parties to be found here.
SIGN-UP NOW!