Chinese New Year Celebration: SF Neon Chinatown Tour Part 2
Join CHSA for its third Chinese New Year Program, a collaboration with SF Neon and the Tenderloin Museum exploring Chinatown's Neon Signs!
About this event
This is a special presentation of the neon lights of San Francisco's Chinatown. SF Chinatown Neon Tour Part 2 will feature an introduction provided by the Chinese Historical Society of America with historical highlights about Chinese New Year in San Francisco. This intro will be followed by SF Neon's popular Chinatown neon tour. There is a wealth of vintage neon signs and history in the streets and alleys of Chinatown. This tour features legacy neighborhood businesses with neon signs that have become neighborhood landmarks. We encourage registered guests to enjoy this program while eating take-out from their favorite Chinese restaurant!
This ninety-minute virtual tour features vintage neon signs and a rich collection of photographs, video clips, maps, and historic research compiled by hosts Al Barna and Randall Ann Homan, authors of Saving Neon and San Francisco Neon: Survivors and Lost Icons.
This is the second tour of a two-part series. The first SF Neon Chinatown Tour will be on Wednesday, February 10th. Visit our website to see CHSA's full Chinese New Year Celebration schedule.
Choose between a free ticket or provide a donation to support the mission of the Chinese Historical Society of America. There is a suggested donation of $10.
We will be hosting Chinese New Year programs throughout February-visit our website to learn more.
In proud partnership with SF Neon Tours and Events and the Tenderloin Museum!
Photos by sfneon.org postcard collection and OpenSFHistory.org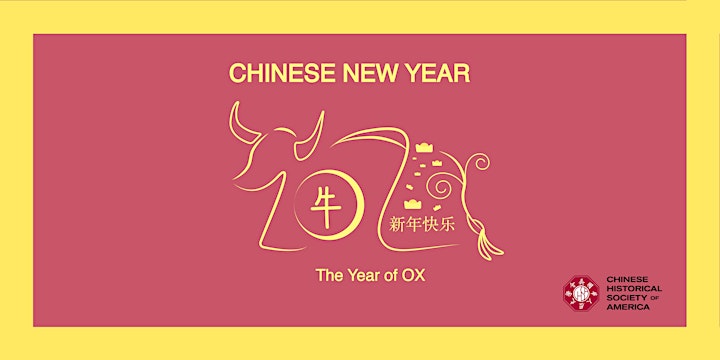 Registration Information. While this event is free for the public, a $10 donation is suggested. If you are sharing the screen with a friend or and family member, please consider purchasing one ticket for your family and offering a small donation to CHSA instead of reserving multiple tickets. This will allow more community members the opportunity to view the program.
If you are reserving tickets for multiple viewers in different locations, please register your friend or family member's email address so that the ticket is sent to them for the program. Please contact CHSA if you have any difficulties registering your friend/family member before the start of the event.
Accessing the Event. Those who register will get links to watch the tour live on Zoom or as a recorded video.
A reminder email that includes online event access, as well as additional information about the program will be sent 24 hours before the start of the event. A final reminder will be sent out 30 minutes prior to the start of the program. Those registering less than 24 hours after the program will receive the Zoom link 2 hours before the tour starts. Your confirmation email also serves as a means to access the online tour.
Support your local Chinatowns! Chinese and Asian American restaurants have been especially hit by the Covid-19 pandemic. Learn how you can support your local Chinatown.
Connect with CHSA! Those who sign-up for this program will automatically be registered for the CHSA newsletter for information about future CHSA programs and museum content. We hope you will join us for all of our Chinese New Year programs!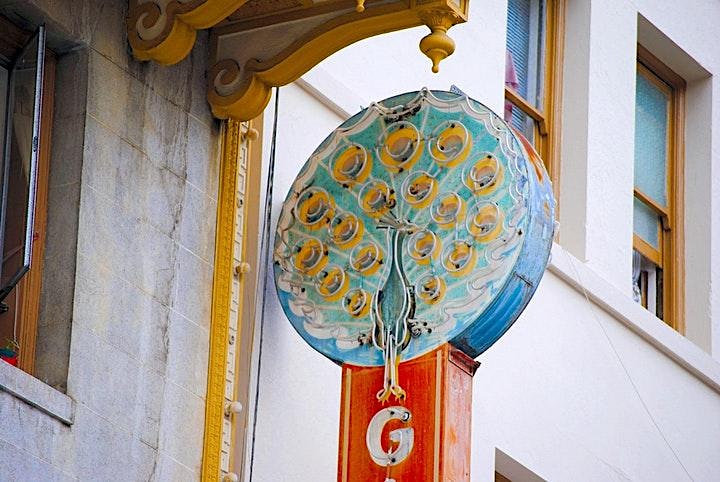 Organizer of Chinese New Year Celebration: SF Neon Chinatown Tour Part 2
The Chinese Historical Society of America Museum is the oldest organization in the country dedicated to the interpretation, promotion, and preservation of the social, cultural and political history and contributions of the Chinese in America.
CHSA promotes the contributions and legacy of the Chinese in America through its exhibitions, publications, and educational and public programs in the Museum and Learning Center. We are housed in the landmark Julia Morgan-designed Chinatown YWCA building at 965 Clay Street, San Francisco.