Description
Chinese Arts Alliance of Nashville is teaming up with Plaza Mariyachi to host 2019 Chinese New Year Celebration at Plaza Mariyachi on Saturday, Feb. 16, from 4:30 PM to 6 PM. This family friendly event a free admission and open to the public.
This is the first time that CAAN brings and shares the Chinese New Year cheers and excitements at the plaza on Nolensville Pike, Nashville! Music, songs, Chinese yo yo, lion dance, dragon dance, Bamboo Dance, Asian food, Chinese naming, arts/crafts and dance.
Chinese Arts Alliance and Plaza Mariyachi share the same mission: we wnat to celebrate and share our divese and rich arts and culture to everyone!
We invite you to join us to have a fun late afternoon of the celebration!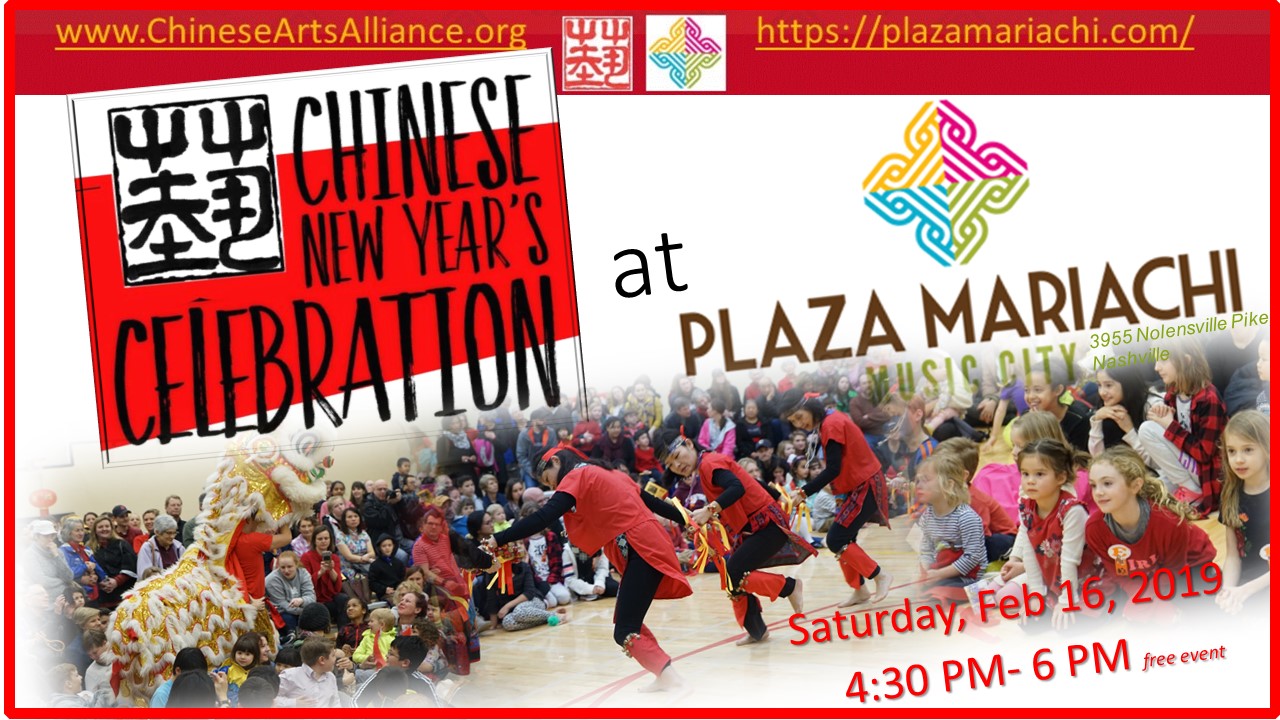 https://www.ChineseArtsAlliance.org