Chinese Institute of Engineers(CIE) SF 37th Annual Conference
Description
The CIE-SF Annual Conference is a major Chinese-American engineering community event in the Bay Area. It consists of technical seminar sessions in the afternoon and a banquet dinner with keynote speech in the evening. The seminars usually draw about hundreds participants from all branches of engineering and the dinner about 400 attendees.
Conference Schedule
Afternoon Program: We Are Makers!
1:00 pm: Registration and Networking
1:20 pm: Talks begin. Speakers: Mr. Dale Dougherty, Founder of Maker Media, Dr. Weixun Cao, founder of BitLab. Total 7 speakers, 5 of them have been founder of co-founder of a company.
5:00 pm: End of the afternoon program
Dinner banquet and Keynote speech
6:00 pm: Registration and networking
6:30 pm: Banquet Seating
7:15 pm: Keynote speech: Berkeley Prof. Chenming Hu, Winner of National Medal of Technology and Innovation (from President Obama)
8:00 pm: Awards and Scholarship
9:00 pm: Entertainment

Parking at Computer History Museum is FREE for all attendees of the event.
For more information, please visit the conference portal -
http://conference.cie-sf.org/index.php
Follow us on WeChat -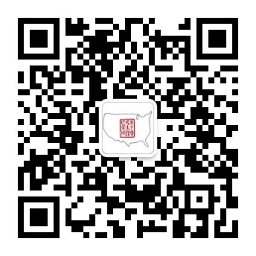 Featured Speakers & Talks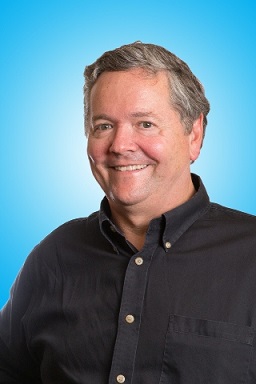 Dale Dougherty, Founder and Executive Chairman of Maker Media Inc.
Biography: Dale Dougherty is the founder and Executive Chairman of Maker Media, Inc. which launched Make:magazine in 2005, and Maker Faire, which held its first event in the San Francisco Bay Area in 2006. Dale's vision and mission continue to be the guiding force for the family of brands. "The maker movement is contributing to a thriving market ecosystem, serving the needs of makers as they seek out product support, startup advice, and funding avenues. Make: plays an important role as a collaborator and resource for makers as they transition from hobbyists to professionals." As Executive Chairman, Dale is involved in editorial and content strategy, and both business and product development. As part of this process, he forges strategic partnerships in support of maker education, and global, cultural, and economic initiatives. Make: began at O'Reilly Media where Dale was a co-founder and the first editor of their computing trade books. When not in the office, Dale can be found making award-winning wines with his family in Sebastopol, CA.
Talk Title:
Abstract: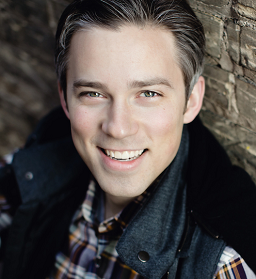 Zach Supalla, Founder and CEO of Particle
Biography:Zach is the founder and CEO of Particle, an IoT startup that's making it easier to build, connect and manage internet-connected hardware on an enterprise scale. In that role, Zach leads the overall corporate strategy and growth.
Zach earned MBA from the Kellogg School of Management and an MEM (masters in engineering management) from the McCormick School of Engineering at Northwestern. Prior to starting Particle, Zach worked as a management consultant with McKinsey & Company, advising Fortune 500 companies on strategy, operations, and product development.
Talk Title: From Maker to Manufacturer
Abstract: The road from a prototype to a product manufactured at scale is perilous, and while there are plenty of resources to help, they can be harder to find. Join Zach Supalla from Particle as he talks through the process his company went through to turn their first development kit, the Spark Core, from a hand-built prototype to a mass manufactured product and explains how others can follow the same steps.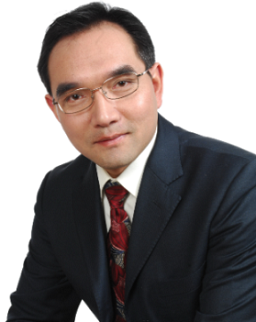 Weixun Cao, Ph.D., CEO of BitLab
Biography: Dr. Weixun Cao pioneered the maker-space in China in 2009 by creating BitLab, an innovative classroom integrating sensors, product design, teamwork and presentation skills. Today hundreds of K-12 schools all over China have unique BitLab classrooms, while the number of BitLab keeps growing fast. BitLab offers curriculum materials that enable creativity and fast prototyping from concept to product, connecting classrooms to real life. Dr. Cao has also introduced Bitlab lessons in the Cupertino school district of California, USA.
Dr. Cao has over 20 years of international experience in the research and development of advanced communication systems. Before founding Bitlab, he was working on IC design for Infineon in Germany and also for several leading-edge startups in the Silicon Valley, USA. He received his Ph.D. in 1998 at Fraunhofer Institute for Integrated Circuits in Germany, led by Prof. Seitzer, the well-known inventor of MP3; and BSEE/MSEE from Fudan University in China in 1986 and 1989, respectively. He has also received many honorary awards from the Chinese Education Ministry for his pioneer work on improving the Chinese education system.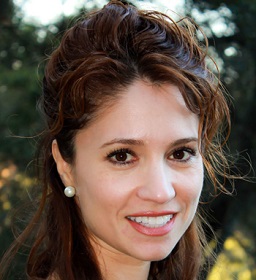 Sandra Madrigal, Founder and CEO of ProtoCafe
Biography: Sandre is Founder and CEO of ProtoCafe- a full turnkey service bureau running the latest in high accuracy, high resolution Additive Manufacturing and 3D printing equipment. ProtoCafe specializes in the highest resolution 3D printing, model finishing, complex silicone/flexible parts, low volume production parts…and everything in between. With an eye for design for manufacturability ProtoCafe has been guiding it's customer from design to production for the past 15 years.
Sandra has a Bachelors degree in Psychology from Stanford University coupled with a Masters Degree in Communications and Computer Science with an emphasis in Human Computer Interaction also from Stanford University. The 3D printing industry might not have seemed the perfect fit for Sandra. However, while working as an engineer on both hardware and software projects in the Silicon Valley she realized the massive inefficiencies in the design and product development processes and decided to solve this problem. With over 15 years of experience in this field, Sandra has advised countless clients ranging from startups to Fortune 100 companies on finding the proper solutions to their complex design problems. You could say she single-handedly built the 3D printing market of the San Francisco Bay Area.
Talk Title: The Evolution of 3D Printing: How Designers of Today Utilize 3D Printing Beyond Simple Prototypes
Abstract: A common misconception is that "3D Printing" is a brand new concept, but the truth is that the history of additive manufacturing goes back several decades. ProtoCafe has existed as a service bureau for the past 10 years and has been witness to the leaps and bounds that have occurred within the rapid prototyping industry. With our engineering backgrounds and by equipping ourselves with the best technology, we have become experts in the field and have instructed and guided our clients into the possibilities that exist beyond crude, rough prototypes. We've seen clients evolve from using 3D printed parts as basic prototypes to production. As a service bureau we've learned which tools work best for the right application and how to use these tools in innovative ways to help our clients design the impossible since the ethos that pervades the Silicon Valley is design first, and determine manufacturability later. This is how we continue to push the boundaries of 3D printing and additive manufacturing.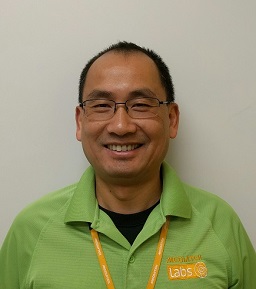 Steven Si, Technical Director of MediaTek Labs

Biography:Steven Si is a Technical Director at MediaTek Labs, a developer centric ecosystem for Wearables & IoT. Prior to MediaTek Labs, Steven was a Senior Technical Consultant and the global technical team lead at the NAVTEQ Network for Developers (2007 2012), where he was the evangelist for the Location Based Service for mobile applications & services. Steven has also worked as a Principle Staff Engineer for Cellular Network platform development at Motorola for 12 years, focusing on the Network Management and High Availability Platform.

Talk Title:
Abstract: (Applications)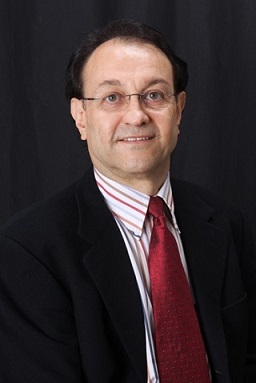 Arnie Chencinski
Biography: Arnie Chencinski earned his BSEE Degree at Lehigh University in Pennsylvania in the early days of 8-bit processors. He began his professional career at Intel Corp in Santa Clara as Product Engineer for the 8080 and 8748 CPU chips. Arnie expanded his expertise in Software Development for real-time Telecommunication Applications in a number of Silicon Valleys start-up's through the 80's and 90's. After completing an MBA in Telecommunications Management, Arnie moved into Marketing as Product Manager for Voice Response Applications with Lucent Technologies. He has since returned to his Engineering "roots" to manage Embedded Systems development at former Sylantro Systems and most recently is focused on Network Operations in Global Cloud Data-Centers with Liveops Inc. Arnie enjoys IOT development as it combines many technical challenges to integrate devices and data communications with Internet applications. His latest recreational projects are development of battery-powered IOT devices connecting to cloud agents to run a variety of applications for the home environment.
Talk Title: IOT at Home - Maker Application
Abstract: Everything in our environment is rapidly being connected to the Internet. "Things" we already have around our homes, in our kitchens, cars and even toys already contain embedded computer chips, but are in general not yet connected. The coming wave of IOT devices will change everything. Latest IOT devices are cheaper, faster, smaller and most importantly will make our things smarter, friendlier and more useable. IOT devices are now readily available that integrate a CPU for processing with on-chip WIFI radio and RF communication protocols. We'll take a quick look at how things have changed, then focus on 3 example applications for IOT in the home. Now anyone with the Maker Spirit can get started building exciting new IOT applications!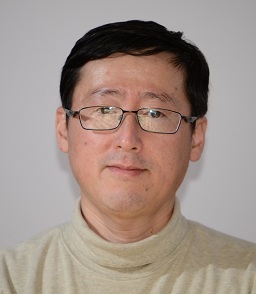 Wen Chu
Biography:Wen Chu received his BS-EE from National TsingHua University, Taiwan and MS-EE/CE from University of Southern California. He has over 25 years of industry experience in EDA tool development in customer IC design, mixed-signal analysis and library characterization area. He co-funded Altos Design Automation which was acquired by Cadence Design Systems in 2010. He was a contributor of one book and has co-authored and presented 6 conference papers and journal articles.
Wen learned programming on building a 8085 based micro computer in 1982 and fall in love on putting electrical parts together and make thing works with code.
Talk Title: My experience on making things with Arduino
Abstract:
· I will use two projects to present how I collect information, purchasing parts, recycle parts, put thing together and improve the idea.
· The rover robot is a popular project which can roam around and avoid obstacles. I tried to add remove control capability and a gun tower.
· The air dust (PM10) measurement integrated a temperature humidity sensor, a LCD, a barometer and an air dust sensor in a platform.
Organizer of Chinese Institute of Engineers(CIE) SF 37th Annual Conference
CIE/USA-SF is a non-profit and non-political organization serving engineers and students in San Francisco Bay Area enginnering community. The missions of CIE/USA-SF are to promote technological advancement, networking, and communicating among engineers and scientists, and to promote well-being of engineering community.