Chinese Globalization: Characteristics, Trends, and Impacts
Location
UC San Diego Campus,
IR/PS, Room 3201
Next to Thurgood Marshall Lane
La Jolla, CA
Description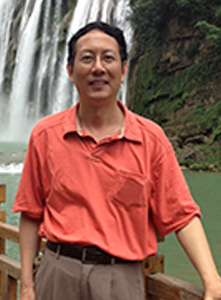 "Chinese Globalization: Characteristics, Trends, and Impacts"

Speaker: Dr. SUN Jiaming, Professor of Sociology, School of Social Development and Public Policy, Fudan University
Date: Thursday, October 17, 2013
Time: 5:00 - 6:30pm
Location: UC San Diego Campus, IR/PS, Room 3201
Open to: Public
In this public talk, Dr. SUN will be examining globalization at the individual level. He will focus on globalization in terms of characteristic, basic trend and how it impacts Chinese residents' behaviors, lifestyle and value orientation as well as the consequence of local transformation.

Dr. SUN has a PhD in Sociology from the University of Illinois at Chicago and is a professor in the Department of Sociology at the School of Social Development and Public Policy at Fudan University. His research areas include globalization, urban study, civil society, youth problem and consumption culture. He has written several books and more than sixty papers in both English and Chinese. Dr. SUN taught at Fudan University for eleven years before leaving for the U.S. in 1997. He received a tenured faculty position in Texas A&M University-Commerce, USA, in 2011.