Description
Eastwind Books of Berkeley and Oakland Asian Cultural Center Literary Series presents
Book Talk and Panel Presentation: Chinese Exclusion Laws and Being Muslim in America Post 9/11
With author Beth Lew-Williams, The Chinese Must Go: Violence, Exclusion, and the Making of the Alien in America

and author Sylvia Chan-Malik, Being Muslim: A Cultural History of Women of Color in American Islam

Presentation Moderated by Michael Chang, Lecturer Comparative Ethnic Studies, J.D. UCLA, Ph.D. Ethnic Studies, U.C. Berkeley
Author Beth Lew-Williams, The Chinese Must Go: Violence, Exclusion, and the Making of the Alien in America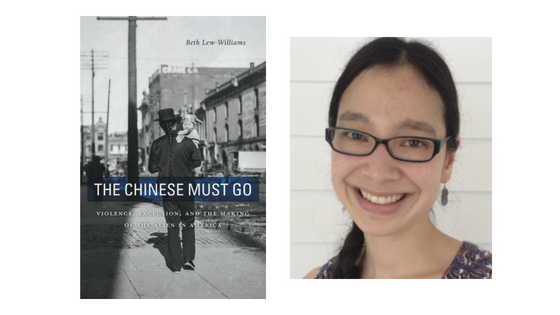 The American West erupted in anti-Chinese violence in 1885. Following the massacre of Chinese miners in Wyoming Territory, communities throughout California and the Pacific Northwest harassed, assaulted, and expelled thousands of Chinese immigrants. Beth Lew-Williams shows how American immigration policies incited this violence and how the violence, in turn, provoked new exclusionary policies. Ultimately, Lew-Williams argues, Chinese expulsion and exclusion produced the concept of the "alien" in modern America. Lew-Williams recasts the significance of Chinese exclusion in U.S. history. As The Chinese Must Go makes clear, anti-Chinese law and violence continues to have consequences for today's immigrants. The present resurgence of xenophobia builds mightily upon past fears of the "heathen Chinaman." Beth Lew-Williams is an assistant professor of history and Philip and Beulah Rollins Bicentennial Preceptor at Princeton University. She is a historian of race and migration in the United States, specializing in Asian American history.
Author Sylvia Chan-Malik, Being Muslim: A Cultural History of Women of Color in American Islam
For Sylvia Chan-Malik, Muslim womanhood is constructed through everyday and embodied acts of resistance, what she calls affective insurgency. In negotiating the histories of anti-Blackness, U.S. imperialism, and women's rights of the twentieth and twenty-first centuries, Being Muslim explores how U.S. Muslim women's identities are expressions of Islam as both Black protest religion and universal faith tradition. Through archival images, cultural texts, popular media, and interviews, the author maps how communities of American Islam became sites of safety, support, spirituality, and social activism, and how women of color were central to their formation. By accounting for American Islam's rich histories of mobilization and community, Being Muslim brings insight to the resistance that all Muslim women must engage in the post-9/11 United States.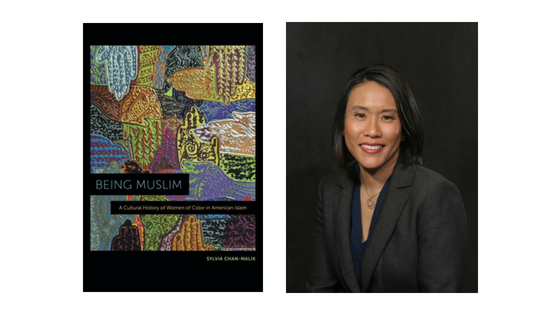 Michael Chang is a lecturer at U.C. Berkeley's Ethnic Studies and Asian American Studies departments and a federal civil rights attorney. He has a Ph. D. from U.C. Berkeley's department of Ethnic Studies , J.D. from U.C.L.A. and author of Racial Politics in the Era of Transnational Citizenship, (2004, Rowman and Littlefield)

Event is ADA accessible.
Presented by Eastwind Books of Berkeley and Oakland Asian Cultural Center.