Chinese Environmental Scholars Forum 2016
Description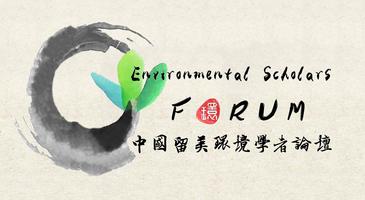 Official Website: www.envforum.org
Welcome to the registration page for the Chinese Environmental Scholars Forum 2016. The Chinese Environmental Scholars Forum (CESF) is initiated by a group of junior faculty members, postdoctoral scholars and graduate students from Harvard, MIT, Yale and other Universities. We are passionate about providing solutions for the growing environmental and socioeconomic challenges back home in China, and feel it critical to establish a network to engage cross-disciplinary and cross-country collaborations.
The Chinese Environmental Scholars Forum made its debut in 2014 at Harvard University with a group of about 40 scholars and one-day meeting. Last year, the Chinese Environmental Scholars Forum 2015 has attracted over 100 scholars from US and China for a one-and-half day intensive conference.
The CESF 2016 meeting will take place in Princeton University on June 4 and 5. We are expecting 150-200 students and scholars who are working in related fields in both China and US to join this time. Please take a look at the conference agenda. Besides the registration ticket for the forum, please also feel free to register for the Ice Breaker dinner on Friday night (June 3) and/or purchase the ticket for the Annual Meeting of Princeton University China Energy Group. You can find detail information when you choose the tickets for those events.
We are looking forward to seeing you at Princeton!