China's New Urban Poor and its Consciousness

Monday, February 4, 2013 from 5:00 PM to 6:30 PM (PST)
Event Details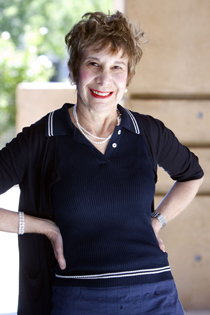 Public Lecture
Date: Monday, February 4, 2013
Time: 5:00 - 6:30pm
Location: UC San Diego, IR/PS, Room 3201
Open to: Public
Speaker: Dorothy Solinger, Professor of Political Science, UC Irvine
Do the 22 million or so urban recipients of the Minimum Livelihood Guarantee [the dibao], whose per capita family income falls below a locally-set poverty line, properly constitute a "class"; and do they see themselves that way? Is the Chinese state benevolent toward these people, and do those who depend upon that state believe they can count on it?
Dorothy Solinger is Professor of Political Science at UC Irvine. She is the author, editor or co-editor of 11 books and of nearly 100 articles. She has held fellowships at the Center for Chinese Studies, University of California, Berkeley; the Center for Chinese Studies, University of Michigan; The Hoover Institution; and The Woodrow Wilson International Center for Scholars; The London School of Economics. 
Her book, Contesting Citizenship in Urban China won the 2001 Joseph R. Levenson prize of the Association for Asian Studies for the best book on twentieth century China, published in 1999. She served as Chairman of the China and Inner Asia Council of the Association for Asian Studies 1988-1990, and will do so again in 2013-14.
She has published two comparative studies, one on industrial policy in China, Japan and France; and one on states' global involvement, workers' unemployment, protest and welfare in China, France and Mexico. In recent years her work has been on migrant farmers, laid-off workers, urban poverty policy and the urban poor.
Co-sponsored by Fudan-UC Center on Contemporary China
When & Where

UC San Diego, IR/PS, Room 3201
San Diego School of International Relations and Pacific Studies
San Diego, CA 92093


Monday, February 4, 2013 from 5:00 PM to 6:30 PM (PST)
Add to my calendar
Organizer
Event Sponsored by the 21st Century China Program at the UC San Diego School of International Relations and Pacific Studies
Co-sponsored by Fudan-UC Center on Contemporary China
China's New Urban Poor and its Consciousness