Description
Your favorite Chinaccelerator & MOX RISE StartupFerry party is back for 2019!
Join us on a specially chartered STAR FERRY boat for an exclusive Victoria Harbour cruise with DRINKING and NETWORKING. Enjoy the million dollar views on this piece of Hong Kong history while rubbing shoulders with fellow RISE delegates, the local startup community and some of Hong Kong's coolest creative people. Live music will be provided by Uka Yeung.
Please purchase tickets here to get on the door list. The ferry berths at the Star Ferry Pier #7 in Central. We have TWO departure times -- 8:30pm and 9:30pm, please select the ticket for the sailing you'd like to take. Please arrive by 8:00 and 9:00 respectively to ensure a spot on board, the boat WON'T wait for you. NO REFUNDS IF YOU MISS THE BOAT! For any questions, please email weiwei.jiang@sosv.com
We will organize 2 more events in Hong Kong during RISE. Welcome to join us: SOSV & Whub: Cross-border Growth and Innovation; 4th Annual Chinaccelerator & MOX Hong Kong Happy Hour @RISE 2019
Event Host: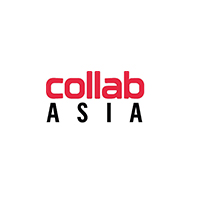 Sponsors: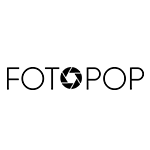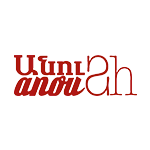 About Chinaccelerator:
Chinaccelerator, the first startup accelerator to launch in China, is a mentorship-driven program helping internet startups from around the world cross borders - from the world into China and from China to the world. It is operated by the venture fund SOSV with $650M+ AUM operating seven global accelerators. Chinaccelerator offers three months of rigorous guidance, training and resources from mentors, partners and investors. The robust and supportive alumni network continues beyond the Chinaccelerator program.
Follow us: Website | Facebook | Linkedin | Twitter | WeChat:CA_World | Weibo
About MOX:
MOX is the Mobile-Only Accelerator of SOSV, the 3rd most active lead investor globally and 5th most active seed investor in female-founded startups (Crunchbase 2018). We are also the first accelerator group in Asia and one of four in the world to have a unicorn go through the program - BitMEX. MOX enables mobile apps, platforms and services from around the world to reach hundreds of millions of mobile-first, mobile-only smartphone users in SE Asia and India. Through strategic partnerships in the mobile industry, MOX enables its investees to rapidly penetrate new markets. We aim to bring the best in breed solutions to the next 4 billion smartphone users who most need them.
Learn more about MOX Website | Facebook | Linkedin | Twitter
Organizer of Chinaccelerator & MOX Hong Kong StartupFerry Party @RISE 2019
Chinaccelerator and MOX are deeply resourced startup development programs for enterprise-tech and consumer-tech, with over 240 corporate partners and 100M consumers in their ecosystem. The programs are part of SOSV, a US venture capital fund with more than US$1 billion in assets under management and over 1120 portfolio companies as of October 2021. SOSV's internet portfolio includes crypto-product trading platform BitMEX, Google-backed AI English pronunciation assistant ELSA, Samsung-backed video publisher Flickstree, APAC's online tutoring platform Snapask, and China's luxury brand management group Ushopal.