Event Information
Location
WeWork
12th floor, Kaiteng Building, No.118 Yunnan Road,Shanghai 上海市黄浦区云南南路118号凯腾大厦12层WeWork
China
Description
Ready to startup in China? Twice a year Chinaccelerator - the 1st accelerator in Asia - invites 8 of our mentors - serial entrepreneurs and investors - to share their experiences on starting up in China. Also you can meet our Batch 14 companies which are from blockchain, AI, big data, e-sports and other areas.
Chinaccelerator aims to leverage our network in Shanghai to deliver the most valuable insights for entrepreneurs. 8X8 is a networking event where you can meet your future co-founders, advisors, partners and friends.
Free to attend. Food and drinks served.
If you can't come to the venue, welcome to catch up through the live stream
SPEAKERS: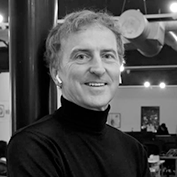 Sean O'Sullivan,
Founder & Managing General Partner, SOSV
Sean O'Sullivan was the first person to digitize maps in his college dorm room in 1986 where he co-Founded MapInfo which he grew to 1000 employees, an IPO on the NASDAQ and usd200m exit in 1993. Sean invented the word "Cloud Computing" in 1996 and holds the trademark to it. Sean has continued as a visionary entrepreneur and investor, creating and supporting a range of business, humanitarian and educational endeavors. He was a regular investment panelist on the popular RTÉ TV show Dragon's Den, and occasional columnist for the Sunday Business Post. SOSV is the most active early stage investor in the world according to TechCrunch.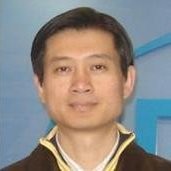 Shoubo Xu
Founder, A Smart Travel Solution Start-up
AI & Analytics Expert
A well-recognized tech guru and successful entrepreneur in the Information Technology industry with strong technical knowledge, business insights and product/market acumen in new emerging industry opportunities. After having worked for 20 years with large consulting firms such as Microsoft, IBM and Accenture architecting and having the expertise is in Cloud Solution Architecture, Artificial Intelligence Solutions, Data Visualization and Analytics Solution, Shoubo made the move towards building and helping tech startups.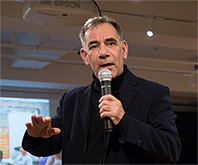 Larry Schuster
Founder, The Storytelling Company
TEDx speech coach, Speech coach, Chinaccelerator
Coming from a journalist background and having served executives of one of the world's largest architecture companies, Hong Kong-based Aedas, high potential senior managers of PayPal, and a world champion athlete in her motivational speech for Nike, Larry is a speech coach who dedicates his time helping people find the stories and suitable energy to deliver a memorable message.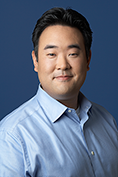 Gen Kanai
Advisor, Brandma, Stitch App
Community Building/Management
Open Web/Open Source technologies

Gen Kanai is passionate about expanding the Internet in Asia, via consumer, mobile platforms and services. In the decade ending in 2016, Gen opened offices for Mozilla in Tokyo and Beijing, started and grew communities of tens of thousands of Firefox users across Asia, and launched Mozilla's $50 Firefox OS mobile phone platform in India, Bangladesh and the Philippines.
Previous to Mozilla, Gen was responsible for building Internet services for Sony's Digital Imaging products in the US and launched Toyota Motor Sales' ecommerce strategy in the US. Gen lives in Shanghai and currently advises companies on their growth strategies in Asia.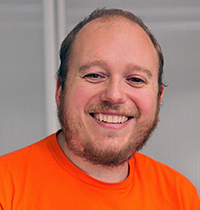 Greig Charlton
Co-founder and CEO of 247tickets

Having worked for various Fortune 500 companies in the UK, Greig moved with his family to Shanghai in 2009 and took a couple of years learning the language and culture at university before embarking on his first business venture – Shanghai247 – a promotional platform for art and music promoters who had little money and struggled to get themselves known. After this, Greig founded 247tickets which works with every major local and international promoter and venue in China scaling from 4 to 35 people and USD350K to USD6M in sales in three years.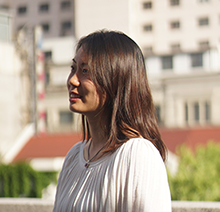 Chen Wang
CEO of Slush China
Global Shaper of World Economic Forum
Chen is CEO of Slush China, a leading global Startup platform since 2015. Slush aims to help next generation of world changing founders forward. Slush Shanghai is currently the largest international startup event in China and it helps to connect entrepreneurs, investors, corporates and media.
In prior to that, Chen has 10 years' experience working in Europe. She headed marketing department for public software company in Finland and she built a business coaching and consulting company Lite Up in Finland to help organizations and individuals to fulfill their potential. Clients including Deloitte and GE.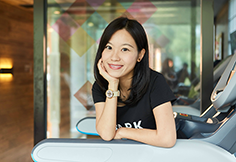 Xiaolei Huang
Founder&CEO, ParkBox
Serial entrepreneur in consumer territory with 10+ years of business experience in P&G and smart home appliances. Post graduation from Stanford Graduate School of Business, Xiaolei went through several start-up projects and founded the first 24H smart gym space ParkBox in 2017. The project successfully raised 4 rounds of fund within 12 months and is now the No.1 smart gym box in China.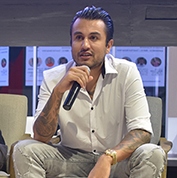 Chris Grimshaw-Jones
Haitao Capital, General Partner & Blockchain Practice Lead
Founder | Investor | Advisor
A rational voice in an industry filled with exuberant irrationality, Chris has developed a formidable reputation as a clear, contrarian thinker and smart investor in the blockchain community since 2014.
A true founder and serial entrepreneur, co-founding 4 companies before age 30 across UI & UX, consumer and Australasia's number 1 cross-border ecommerce brand, Container Door - generating 7 figure revenues in under 12 months and pioneering a new wave of ecommerce, combining B2B2C, drop-shipping and predictive crowd-sourced inventory management powered by complex AI algorithms.
Agenda:
19:00 - 19:30 Registration & Networking
19:30 – 19:45 Introductory Remarks
19:45 – 20:05 Part I: Chinaccelerator Batch 14 Elevator Pitch
20:05 – 21:20 Part II: 8 Lessons, 8 Minutes Each
21:20 - Networking
Know more about previous 8X8 event:
- China Startup Pulse podcast:
(1) The Power of Focus, the Hidden Benefits of a Mid-Life Crisis, and the Importance of Having Fun; 2018 8x8 Speaker Series (1/3) with Ilya Cheremnikh, Tim Coghlan, and Curt Shi
(2) 5 Mistakes Raising Money and How NOT to Run Your Business; 2018 8x8 Speaker Series (2/3) with Trevor Owens, Rich Bishop, and Kenneth Cheung
(3) The Bumps You'll Run Into on Your Entrepreneurship Journey; 2018 8x8 Speaker Series (3/3) with Nishtha Mehta, Ziv Rotenberg, and James Lalonde
- 8X8 Speakers Series Shanghai Spring 2018 video
Chinaccelerator, the first startup accelerator to launch in China, is a mentorship-driven program helping internet startups from around the world cross borders - from the world into China and from China to the world. Chinaccelerator is the first accelerator in Asia to have a unicorn go through the program - Bitmex Batch 8 Fall 2015 the #1 crypto exchange in the world by trading volume. We are operated by the venture fund SOSV with $400M AUM operating six accelerators around the world. Chinaccelerator offers three months of rigorous guidance, training and resources from mentors, partners and investors. The robust and supportive alumni network continues beyond the Chinaccelerator program.

Follow us: Website | Facebook | Linkedin | Twitter | Instagram: chinaccelerator_sh | WeChat: 加速创投圈 | Weibo
Date and time
Location
WeWork
12th floor, Kaiteng Building, No.118 Yunnan Road,Shanghai 上海市黄浦区云南南路118号凯腾大厦12层WeWork
China
Organizer of Chinaccelerator 8X8 Speakers Series Shanghai, Autumn 2018
Chinaccelerator and MOX are deeply resourced startup development programs for enterprise-tech and consumer-tech, with over 240 corporate partners and 100M consumers in their ecosystem. The programs are part of SOSV, a US venture capital fund with more than US$1 billion in assets under management and over 1120 portfolio companies as of October 2021. SOSV's internet portfolio includes crypto-product trading platform BitMEX, Google-backed AI English pronunciation assistant ELSA, Samsung-backed video publisher Flickstree, APAC's online tutoring platform Snapask, and China's luxury brand management group Ushopal.