Event Information
Location
UCOMMUNE
Building 1, No.1 Daojia Village, Chaoyang District, Beijing 优客工场 北京市朝阳区道家村1号1号楼
Description
Ready to start up in China? Twice a year Chinaccelerator - the 1st accelerator in Asia - invites 8 of our mentors - serial entrepreneurs and investors - to share their experiences on starting up in China. You will also meet the startups of Batch 14.
Chinaccelerator aims to leverage our network in Beijing to deliver the most valuable insights for entrepreneurs. 8X8 is a networking event where you can meet your future co-founders, advisors, partners and friends. Free to attend.
| SPEAKERS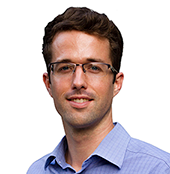 Andrew Schorr
Founder, Grata
Andrew is the founder and CEO of Grata, helping businesses run customer service on WeChat and other messaging platforms. Grata works with many of the top names in luxury retail, hospitality, travel, and financial services. Grata is his third venture in his fourteen years in China. Grata has previously been recognized as Web in Travel's Startup of the Year and runner up in Omnicom's "Asia's Next Big Startup".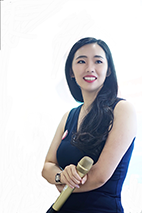 Sophie Yao
China Regional General Manager, Fenox Venture Capital
In Fenox China - a Silicon Valley based Venture Capital with $1.6 billion management size globally, Sophie is responsible for leading deal sourcing, investment activities, business development as well as accelerator management. She has 8+ years experienced in management, startup business and deal sourcing. Before Fenox she worked at Fortune 500 high-tech companies, such as Microsoft and Intel, as senior manager role. During her presence in Fenox, she has invested in many cases such as Vicarious, Deepgram, Ossia and etc.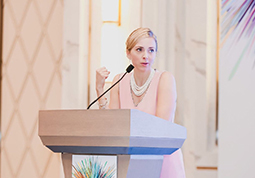 Em Roblin, 骆睿莉
Founder, Inner Circles
Em is the founder of two active organizations: Circles2, a boutique diversity and inclusion consulting firm and Inner Circles, running transformative training programs and experiences for women to unleash potential. She has worked strategically with top Fortune 500 companies across many industries, facilitated workshops for thousands of growth-minded professionals, and created the powerful IMPACT program for women. She is regularly called on by leading academic institutions, business organizations, and government to share insights and experiences.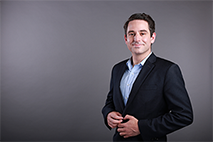 Jonathan Rechtman
Co-founder of Cadenca Translate
Venture Partner at iAsk Capital
Jonathan Rechtman is a Chinese-English simultaneous interpreter, bilingual host, communications coach, entrepreneur, and investor. He has interpreted for multiple presidents and prime ministers, Fortune 500 CEOs, Nobel prize winners, etc. He is the official event host and MC for conferences including the APEC CEO China Forum, TEDxBeijing, etc and serves as a public speaking and communications coach to C-suite executives at leading Chinese multinationals. A member of the Global Shapers Community and an initiative of the World Economic Forum.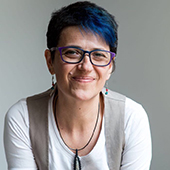 Dalida Turkovic
Founder of Beijing Mindfulness Centre
Dalida started her career in the field of management training and consulting in the early 90s by assisting international corporations to cascade programs related to organizational vision and values. She worked with Fortune 500 organizations in Asia as a facilitator of leadership, communication and teambuilding programs. As the founder of the Beijing Mindfulness Centre, she teaches secular mindfulness classes, workshops and coaching programs for clients including Volkswagen Group China, Google and more. Her TEDx speech "The road less travelled" is available on https://bit.ly/2vEvaUd.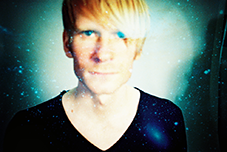 Philipp Grefer
Co-founder of NEU China and FakeMusicMedia | WISE
Consultant, Music Entrepreneur, Event Producer, DJ curator
A former journalist, Philipp has worked in the Chinese music industry for over a decade and is the representative for the lobby organization of international music managers (IMMF) in China. He co-founded a 360 music - events - and creative agency FakeMusicMedia which successfully exported some of the best Chinese talents, as well as bringing more than 200 artists into Asia partnering with brands, institutions and industry collaborators. He also founded NEU China to initiate collaborations between East and West while showcasing the most interesting artists and innovators at the intersection of technology and the creative industries. His new endeavor is called WISE.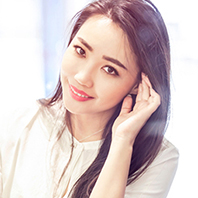 Wendy Wang
Founder & CEO of VeeShop
Hardware, E-Commerce
Previously Wendy worked in PwC as a consultant prior to becoming a serial entrepreneur. She sold her first company Palmap (World first indoor map company) to Baidu, founded Roseonly (Chinese first luxuary flower brand) and BitYes (One of biggest Bitcoin oversea exchange platform in China). She graduated with an MBA in Finance.
| Agenda:
18:00 - 18:30 Registration & Networking
18:30 – 18:45 Introductory Remarks
18:45 – 19:05 Part I: Chinaccelerator Batch 13 Elevator Pitch
19:05 – 20:20 Part II: 8 Lessons, 8 Minutes Each
20:30 - Networking
| Know more about previous 8X8 events:
- China Startup Pulse podcast:
(1) The Power of Focus, the Hidden Benefits of a Mid-Life Crisis, and the Importance of Having Fun; 2018 8x8 Speaker Series (1/3) with Ilya Cheremnikh, Tim Coghlan, and Curt Shi
(2) 5 Mistakes Raising Money and How NOT to Run Your Business; 2018 8x8 Speaker Series (2/3) with Trevor Owens, Rich Bishop, and Kenneth Cheung
(3) The Bumps You'll Run Into on Your Entrepreneurship Journey; 2018 8x8 Speaker Series (3/3) with Nishtha Mehta, Ziv Rotenberg, and James Lalonde
- 8X8 Speakers Series Beijing Spring 2018 video
About Chinaccelerator:
Chinaccelerator, the first startup accelerator to launch in China, is a mentorship-driven program helping internet startups from around the world cross borders - from the world into China and from China to the world. Chinaccelerator is the first accelerator in Asia to have a unicorn go through the program - Bitmex Batch 8 Fall 2015 the #1 crypto exchange in the world by trading volume. We are operated by the venture fund SOSV with $400M AUM operating six accelerators around the world. Chinaccelerator offers three months of rigorous guidance, training and resources from mentors, partners and investors. The robust and supportive alumni network continues beyond the Chinaccelerator program.

Follow us: Website | Facebook | Linkedin | Twitter | Instagram: chinaccelerator_sh | WeChat: 加速创投圈 | Weibo
Date and Time
Location
UCOMMUNE
Building 1, No.1 Daojia Village, Chaoyang District, Beijing 优客工场 北京市朝阳区道家村1号1号楼