Chinaccelerator 8X8 Beijing, Autumn 2015北京8X8企业家交流分享酒会

Friday, September 4, 2015 from 6:30 PM to 9:30 PM (HKT)
Event Details
Chinaccelerator, in cooperation with Tech Temple, is once again hosting an 8x8 conference in Beijing on Sept 4th, 2015. Please note, this event will be in English.
As the first stop on Chinaccelerator's Geeks on a Train tour, this event will bring to you 8 tech pioneers and top VC's from China's startup ecosystem. Each speaker will take you on a 8-minute tour of their trials and tribulations, detailing valuable advice about their path to greatness. For those interested in entrepreneurship in Asia, this is one event you don't want to miss!
2015年盛夏,中国加速第8期创业家们已经入驻。以往,中国加速每期会选择10家优质并且有潜力的创业公司,值得关注的是,本期有12家优质的创业公司入驻。
这12家创业公司,入驻中国加速都做些什么呢?
中国加速会给入驻每家创业公司各种支持,包括资金,人脉以及导师等资源。小编这里透露下:第8期是8月24日正式开始,11月26日路演毕业。为期90天,期间会带着这13家创业公司的创始人团队访问北京成功的企业家,与奥美、小米以及多位成功的企业家深入交流。
创业家们在北京的第一站,8X8企业家交流分享酒会,这个酒会由科技寺赞助场地,现在有酒水、火腿等由AB InBev Andy's Sausages赞助。8X8企业家交流分享酒会现场,有8位成功的企业家,分享8分钟自己创业的经历,给现场的创业家们各种有针对性的建议与意见。
如果你对创业感兴趣,想了解创业家背后的故事,听听Ta成为成功企业家真实的经历,赶快注册报名吧,活动对外免费公开,我们诚邀您参加。
Details
Date: 4th Sep.
Time: 06:30pm ~ 09:30pm
Address: 北京市东城区东四北大街107号; 科林大厦B座107室
Food: Beer and sausages provided.
Event Language: English
Price: FREE (max of 150 people)
活动时间:9月4日周五晚上06:30~10:00
活动地点:北京市东城区东四北大街107号; 科林大厦B座107室
预计人数:150人
活动语言:英语
Organizer: Chinaccelerator

Venue Sponsor: Tech Temple

Sponsors in kind: AB InBev and  Andy's Sausages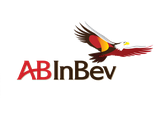 Continuing on the tour, Batch 8 entrepreneurs will attend Red Pagoda Resource's Beijing Tech Hive on Sunday, September 6th, followed by touring around Beijing and collecting constructive feedback from experts at Xiaomi, Ogilvy and other valued mentors. Interested in keeping a pulse on China's startup scene? Visit Chinaccelerator's website and subscribe to to receive a monthly newsletter!
When & Where

Tech Temple 科技寺
北京市东城区东四北大街107号天海商务大厦B座107
Beijing
China

Friday, September 4, 2015 from 6:30 PM to 9:30 PM (HKT)
Add to my calendar
Organizer
Chinaccelerator, a leading startup accelerator in China, is a mentorship-driven program helping internet startups from around the world cross borders - from the world into China and from China to the world. It is operated by the venture fund SOSV with $300M AUM operating eight global accelerators. Chinaccelerator offers three months of rigorous guidance, training and resources from mentors, partners and investors. The robust and supportive alumni network continues into the startups' post-Chinaccelerator lifespan.