China-US Venture & Investment Summit
Description
Organized by People.cn and co-organized by SVIEF, the Summit brings together leaders and pioneers in entrepreneurship and investment from both China and the U.S. to explore solutions on US-China investment & trade and to provoke conversations that matter. As one of the largest cross-border technology conferences in 2018, the Summit brings together 10+ speakers to touch on global trends in innovation & investment as well as industry and regional specific challenges and opportunities including disruptive trends like Blockchain. There will also be 10 preselected high tech teams to compete and pitch on-site.
There will be 40 high tech startups to exhibit during the conference. The expo provides an unparalleld opportunity to see the most cutting edge technologies in the fields of AI, Robotics, Smart Technology, Cloud Computing, Robotics, which attracts thousands of investors, entrepreneurs, engineers to explore new product and technologies and discuss potential business partnerships.
Our Speakers
Zhenzhen Ye
Vice Chairman and President of People's Daily Online
Born in June 1976. Graduated from China Foreign Affairs University. Mr. Ye has 18 years of working experience in the newspaper industry, including Guangming Daily and People's Daily. He served as vice director of People's Daily's General Editorial Department from July 2006 to March 2014.
Mr. Ye founded People's Daily Media Innovation Company Limited in 2014. During his tenure as general manager of the company, he promoted the development of the omni-media "Central Kitchen" project, and has been hailed as a leading figure in the reform and innovation of Chinese media.
Appointed as president of People's Daily Online in December 2017, Mr. Ye is committed to enhancing capital management, internationalization, industrialization, and big data application, accumulating rich experience in big data, blockchain, investment, and international cooperation.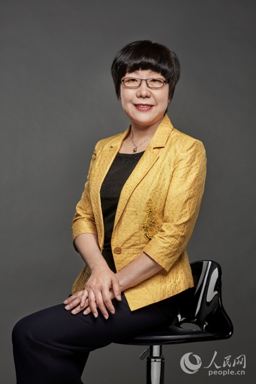 Weihong Tang
Vice President, People's Daily Online
Ms. Weihong Tang is a senior editor and Vice President of People's Daily Online.
Ms. Tang started her career in journalism at the National News Department of People's Daily after completing her postgraduate education at the Chinese Academy of Social Sciences. She joined People's Daily Online in 2001, and has served as the director of the departments for news, commentary, and breaking news. She was Assistant to the President before she was appointed Vice President of People's Daily Online.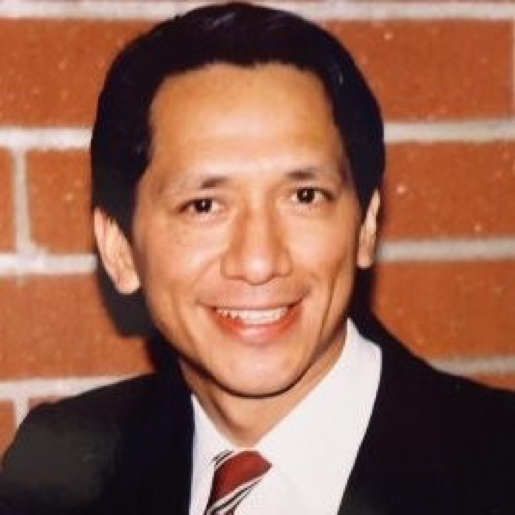 Franklin Urteaga
Former Clinton White House Tech Advisor, Co-founder & CEO, OIGETT.com
Former Clinton White House Tech Advisor + Obama Campaign Aide. Expertise in Tech Start-Ups, Business Development, & Fundraising. Helped build global brands. Launched 1st White House "Internet Day" to promote Internet nationally; Helped to grow online dating worldwide; Launched 1st INSTANT News Engine worldwide. Cross-Border Innovation Expert: Invited as Keynote Speaker to 7 cities in China to discuss Innovation Trends + Aritificial Intelligence + Unicorn Companies + Sharing Economy Companies + President Xi's One Belt One Road.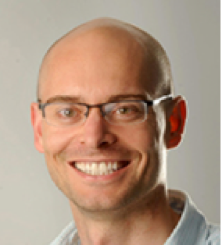 Pieter Abbeel
Advisor, Open AI; Professor, Department of Electrical Engineering and Computer Sciences, UC Berkeley
Pieter Abbeel (BS/MS EE KU Leuven, 2000; PhD CS Stanford, 2008) is professor at UC Berkeley (EECS, BAIR) since 2008 and was a Research Scientist at OpenAI 2016-2017. Professor Abbeel has won various awards, including the Sloan Research Fellowship, the Air Force Office of Scientific Research Young Investigator Program (AFOSR-YIP) award, the Okawa Research Grant, the 2011 TR35, the IEEE Robotics and Automation Society (RAS) Early Career Award, and the Dick Volz Best U.S. Ph.D. Thesis in Robotics and Automation Award. He has developed apprenticeship learning algorithms which have enabled advanced helicopter aerobatics, including maneuvers such as tic-tocs, chaos and auto-rotation, which only exceptional human pilots can perform. His group has also enabled a robot to reliably pick up randomly shaped, crumpled pieces of laundry and fold them. His work has been featured in many popular press outlets, including BBC, The New York Times, MIT Technology Review, Discovery Channel, SmartPlanet and Wired.
His current research focuses on robotics and machine learning with particular focus on deep reinforcement learning, deep imitation learning, deep unsupervised learning, meta-learning, learning-to-learn, and AI safety. He has won various awards.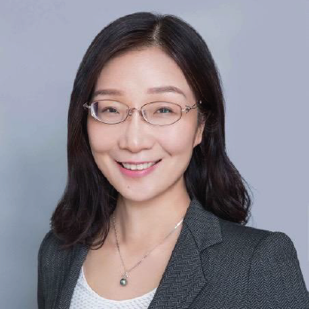 Shirley Chen
Chairwoman, CICC (China International Capital Corporation) Private Equity
Shirley Chen is the Chairwoman of CICC Private Equity, Managing Director at China International Capital Corporation Limited. She has extensive experience in investment and investment banking. At the end of 2006, Ms. Chen began developing CICC's private equity business which now has USD 2.5 billion under management, including a USD growth capital fund, a RMB M&A fund, and one real estate funds. Recently Ms. Chen and her team have won the prestigious contract to be the sole manager of the RMB 40 billion Chinese central government sponsored emerging sector guidance fund (fund of funds). Ms. Chen joined CICC in 2003. She was Managing Director of the Investment Banking Department. Prior to joining CICC, she was a Director at Credit Suisse First Boston and had worked in its Investment Banking Division in New York and Hong Kong for eight years. Ms. Chen holds an MBA degree from Yale University's School of Management and a Bachelor of Laws degree in International Law and a Master of Laws degree in International Investment Law from Wuhan University, China.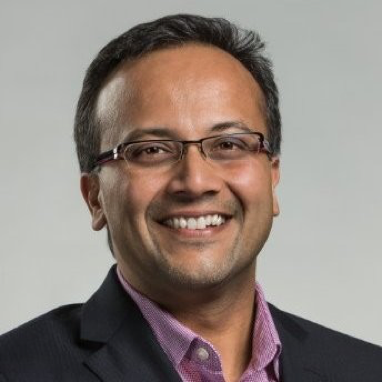 Sumit Gupta
VP, AI, Machine learning and HPC, IBM
Sumit Gupta is VP, AI, Machine Learning, and HPC in the IBM Cognitive Systems business. Sumit leads the business strategy & products for machine learning, deep learning, & HPC. Prior to IBM, Sumit was the general manager of the AI & GPU accelerated data center business at NVIDIA and was central in building that business from the ground-up to what is now a multi-billion dollar business for NVIDIA.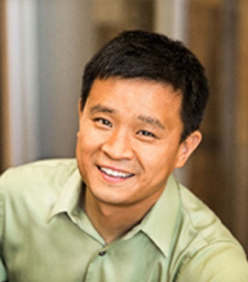 Howie Xu
CEO & Founder, Trustpath; Executive in Residence, Greylock
Howie Xu is a serial entrepreneur, investor, advisor/board member, and expert in enterprise software. Howie was a senior executive at Cisco, Big Switch Networks, and VMware. During his decade long tenure at VMware, Howie founded and led the VMware's networking unit and helped VMware server virtualization business to go from zero to $4B revenue.
Yue Yuan
CEO & Chairman, Horizon China
Dr. Yuan Yue, Chairman of Horizon China Research and Consulting Group; founder and CEO of Pegasus Venture Management Service Organization; Dean of the New Hu Shang University of Business School; Beijing PhD in University Sociology; MPA at Kennedy School of Government, Harvard University; LL.M., Southwest University of Political Science and Law; Yale World Scholar, 2007; Aspen Scholar, 2013-2015; Vice President, China Market Research Association; Tsinghua University, Zhejiang University, Southwest Jiaotong University, China Visiting professor at Communication University, Xi'an Eurasia College, Central Academy of Fine Arts, etc
Gaurav Bansal
Principal Researcher, Toyota Info Technology Center
Gaurav is a Principal Researcher at the Toyota InfoTechnology Center leading research efforts in perception and mapping for autonomous driving. Gaurav extensively uses deep learning, machine learning, sensor fusion, connectivity and positioning techniques in his research. Prior to this, Gaurav worked on ADAS solutions at Mercedes-Benz Research and Development North America. Gaurav has a B-Tech in Electrical Engineering from IIT-Kanpur, PhD in Electrical Engineering from The University of British Columbia and an AI Graduate Certificate from Stanford.
Gaurav regularly publishes in reputed automated driving journals and conferences, has authored 40+ patents, and has been granted 6 patents to date. Gaurav is a recipient of the 2018 IEEE Vehicular Technology Society's Early Career Award and has also been featured on the IEEE Best Readings List for his research on cognitive networks. Gaurav serves on the editorial board of IEEE Vehicular Technology Magazine and represented Toyota in the Automakers' Vehicle Safety Consortium 2011-2015.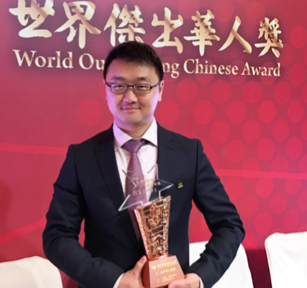 Anjia Andrew Gu
Founding Partner at DHVC
Being a technologist, entrepreneur and venture capitalist, Dr. Andrew (Anjia) Gu is currently Founding Partner of Danhua Capital(DHVC). He co-founded Danhua Capital and grew it from 0 to $600M across three funds and two offices. Danhua Capital(DHVC) is acknowledged as one of the largest and fastest-growing cross-border venture capital firms in Silicon Valley.
Dr. Gu received his Ph.D. in Applied Physics and M.S. in Electrical Engineering from Stanford University. He has over 10-year entrepreneurship and venture investment experience in both U.S. and China. Prior to his investment career, Dr. Gu was an early team member of InvenSense (IPO in 2011, NYSE: INVN). Now, InvenSense is a leading MEMS sensor technology provider for mass-market consumer applications such as smart phones, game consoles, drones, AR/VR/AI/robotics and wearable devices, enabled numerous applications in era of the Internet of Things and Sensor Networks.
Previously, Dr. Gu worked at IBM Almaden Research Center in 2004. He also worked at Vertex Management, the US venture capital arm of Temasek Holdings, one of the largest sovereign wealth funds in the world.
Dr. Gu is skilled at multi-disciplines. With his academic stands and industry expertise in Electrical Engineering, Physics and Information Technology, he has published 24 scientific papers and has 8 patents to his name. Dr. Gu received Wells Fargo "Recognition of Achievement" Award in US. He is an investor and Board Member of several tech companies in Silicon Valley.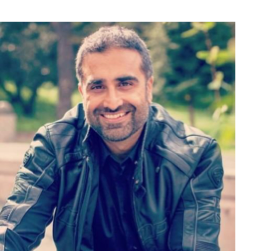 Rana Gujral
Entrepreneur, Executive, Investor
Rana Gujral is an Entrepreneur, Executive, and Investor. In 2014, he founded TiZE, a Cloud software for specialty chemicals, and held the role of CEO until its exit in 2016. He is currently leading Smart Home Initiatives at Logitech and an advisor to several startups. Rana is a contributing columnist at TechCrunch and Forbes and was awarded the Entrepreneur of the Month by CIO Magazine and the US-China Pioneer Award by IEIE 2017. He was listed among Top 10 Entrepreneurs to follow in 2017 by Huffington Post and is a sought after international speaker. Rana has most recently been a featured speaker at the World Government Summit in Dubai, the Silicon Valley Smart Future Summit, and IEIE in New York.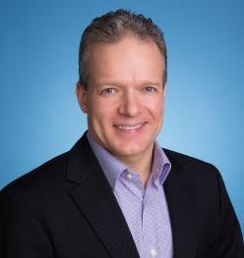 Niklas Karlsson
Chief Scientist and Vice President of Research, Oath
Dr. Niklas Karlsson is the Chief Scientist and Vice President of Research for Oath Inc's Programmatic Ad Tech Demand Platform, where he drives the research around AI applied to online advertising. He has more than 16 years of industry experience in R&D/automation for the media and robotics industries. Prior to Oath, he was with Evolution Robotics, where he invented the break-through vSLAM technology (now used as the brain of a well-known market leading autonomous vacuum cleaner). Niklas received a Ph.D. in Engineering with a focus on Control Theory, Dynamic Systems, and Robotics and an M.A. in Statistics and Applied Probability from UC Santa Barbara (UCSB); and an M.S. in Engineering Physics from Lund University.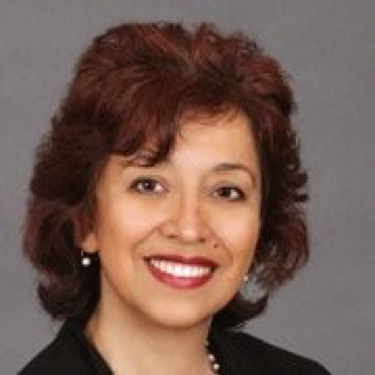 Sima Yazdani
Sr. Technology Leader, Startups Board Member & Technology Advisor, Chief Data Scientist, Cisco
As an 18 year staff member and current Sr. IT & Business Operations Manager at Cisco Systems, Inc., Sima Yazdani brings Information Technology expertise, international development perspectives and relevant personal experience to this global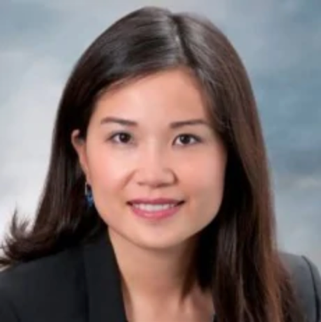 Vivien Wang
Partner, International Tax; National Tax Leader, Chinese Services Group
Vivien Wang has over 19 years of public accounting and international tax experiences, providing tax consulting, compliance and tax accounting assurance services to various high-tech, biotech and venture capital clients. Her experience includes structuring and globally managing both U.S. inbound and outbound investments. Vivien specializing in the IPO restructuring, merger and acquisition integration and implementation of worldwide IP migrations and supply chain strategies for multinational clients. Vivien is also the National Tax Leader of Deloitte's US Chinese Services Group, specializing in China strategy planning for US companies and investment funds and US inbound investment issues for China based investors.
Scott Armanini
Angel Investor; Former Global Lead of Open Innovation, Accenture Ventures
Scott Armanini is a Silicon Valley angel investor and venture advisor who has held sales and business development positions at Accenture Ventures, AT&T, Cisco Systems, HP Software, Microsoft (where he co-founded Avanade (www.avanade.com) — a game-changing $B joint venture with Accenture) — and two Open Innovation pioneers: RocketSpace (HNA Group) - innovation services; and GLIDR (Steve Blank) – innovation software.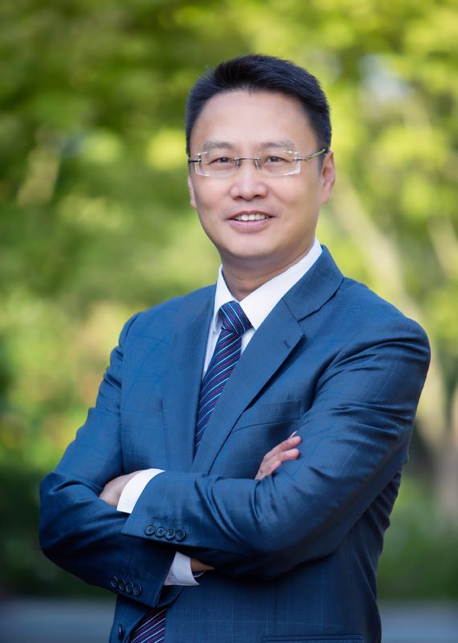 Chengwei Liu
President of Oriza Holdings; Lawyer; Senior Economist; Chairman of Sandlake Financial Service Company; Director of SF Express/CMC company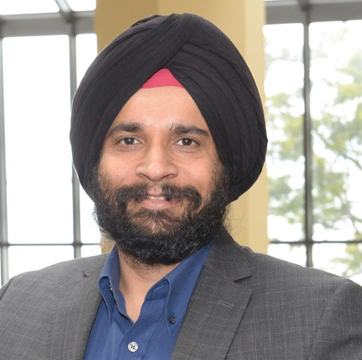 Sanjit Singh Dang
Sanjit is an Investment Director at Intel Capital. He drives investments in Client Computing across Consumer and Enterprise sectors. He has also driven several investments in Big Data, IoT and Cloud Computing.
Sanjit has over a decade of Exec leadership experience in Product Design, Business Development and Strategy across several domains: Big Data, Natural Language Processing, 3D Camera/Apps, Supply-Chain Analytics and Flash Memory. He has managed Billion dollar accounts and executed >30 partnership deals in $100M-$2Bill range. Always ahead of the curve, Sanjit worked on Big Data Analytics before industry created the term 'Big Data'. Similarly, he launched 2 online courses during grad school in 1999 and published iconic papers on learnings, way before the MOOC revolution started.
He's currently an investor in DocuSign (eSignature), Reflektion (eCommerce), MongoDB (NoSQL Database), Enlighted (IoT), Mirantis (Cloud Computing), GoodData (SaaS BI) and Arcadia Data (Data Analytics 2.0), to name a few. He has had 2 Exits within 1 year of investment - Basis Science (Wearables, acq Intel) and Maginatics (Cloud Storage, acq EMC).
===============
Want to volunteer for this event? Contact WeChat: meixuelinyan.