China Trade War: Do Tariffs Work?
Description
Please join the Denver Council on Foreign Relations (DCFR) Associates and the Global Chamber Denver for a networking event and discussion about how the US-China trade war has affected the relationship between the two countries.
Appetizers and drinks will be served!
A $10 suggested donation would be appreciated.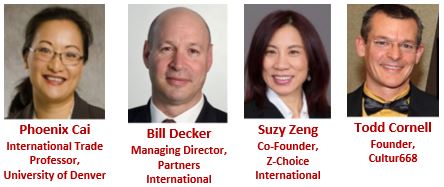 Sponsored by:
Polsinelli Office and Lynx GlobaI Intelligence
Seating is limited, so be sure to register now!