China, the World, and the COVID Story: How We Got Here and What Lies Ahead
Digital summit on geopolitical and social implications of the pandemic. Panels are held on June 11, June 20, and June 25 at different times.
About this event
This series of events will reflect on the ongoing coronavirus pandemic and its geopolitical implications for China and the world, from the perspectives of journalists, experts, and diaspora writers.
The summit is free, but RSVPs are required. Please reserve a ticket for EACH panel you wish to attend. Reminders and information on how to connect will be sent via email.
PANEL 1: Cultural Timelines of the COVID-19 Pandemic
June 11, 2020 at 9:00 a.m. Eastern Time (14:00 UTC)
Diana Yeh, City, University of London
Sophia Yan, Telegraph
Yangyang Cheng, Cornell University
Moderated by Rui Zhong, Wilson Center
Organized by NüVoices
PANEL 2: Testing the World: Assessing China's COVID-19 Diplomacy
June 20, 2020 at 11 a.m. Eastern Time (16:00 UTC)
Lucrezia Poggetti, MERICS
Natalia Cote Muñoz, China and Latin America Analyst
Prashanth Parameswaran, Bower Group Asia & Wilson Center
Yunnan Chen, Overseas Development Institute
Organized by Young China Watcher
PANEL 3: Navigating China's Narrowing Information Flow
June 25, 2020 at 8:30 p.m. Eastern Time (12:30 UTC)
Amy Qin, The New York Times
Kecheng Fang, Chinese University of Hong Kong
Lotus Ruan, The Citizen Lab
Moderated by Zhaoyin Feng, BBC World Service
Organized by Chinese Storytellers
(Summit poster designs by Miles Goscha.)
Organizer of China, the World, and the COVID Story: How We Got Here and What Lies Ahead
Chinese Storytellers is a community serving and elevating Chinese professionals in the global media industry. You can follow us on Twitter @CNStorytellers.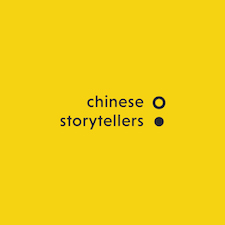 NüVoices is an international editorial collective gathering veteran and emerging writers, journalists, translators and artists to celebrate and support the diverse creative work of self-identified women working on the subject of China (broadly defined).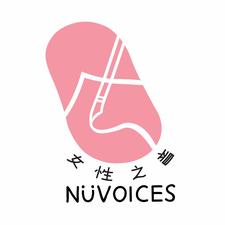 Young China Watchers is a global organization made up of ten chapters spanning China, Southeast Asia, Europe, the United Kingdom and the United States. Through in-person and virtual events among each chapter, as well as globally accessible media content including podcasts, interviews and editorials, YCW provides a chance for engaged individuals to interact and discuss the most pressing issues emerging from China today.