Actions and Detail Panel
China Marketing Summit 2017
Fri, Jul 14, 2017, 10:00 AM – Sat, Jul 15, 2017, 6:00 PM CST
Description


WHAT IS THE CHINA MARKETING SUMMIT?
The China Marketing Summit is the largest marketing conference in China, dedicated to bringing chief marketing officers, marketing professionals, vendors, and marketing technology and service purchasers together in an environment that fosters meaningful connections. Come join us as 8,000 marketers descend on Shenzhen–the Silicon Valley of China–to see how today's leading marketing minds, both in China and internationally, are using their knowledge and skills to change minds and change the world.
WHO SHOULD ATTEND?
Whether you're working for a multinational with 100,000 employees or a startup with a team of 10, at the China Marketing Summit you'll find tips and strategies to help your marketing succeed. You'll network with experts in branding, public relations, content marketing, social media, and search engine optimization. Short, value-packed presentations, panels, and debates will keep you engaged. You'll leave the Summit with a list of idea you can implement today.
WHAT ARE PEOPLE SAYING ABOUT THE EVENT?
"Great event to spend time on, built several very good partnerships here."
Peter Vesterbacka, Co-founder at Slush and Angry Birds
"CMS is a great place for founders and corporate executives to really dig in and learn from the experts in the new age of digital marketing!"
Redg Snodgrass, Chairman Readwrite Labs
"This is the must-attend conference for anyone interested in marketing to Chinese audiences."
Bay McLaughlin, Contributor at Forbes
PRESS
12 Business Conferences In China You Should Attend
Marketing Conferences To Check Out in 2017

WHEN DOES THE CHINA MARKETING SUMMIT TAKE PLACE?
14-15 July, 2017 - A detailed schedule with all sessions will be released within the next few weeks. The complete schedule can be found here: chinamarketingsummit.com/schedule
WHERE DOES THE CHINA MARKETING SUMMIT TAKE PLACE?
The China Marketing Summit will take place in Shenzhen, China just across the border to Hong Kong. The summit can be easily reached by ferry, taxi, bus and subway from Hong Kong Intl. Airport (HKG). The venue will be announced shortly. We will share an update here and on our website at chinamarketingsummit.com/venue once the venue has been confirmed.
WHO IS GOING TO SPEAK?
We will feature over 100+ sessions with speakers from around the world. Have a look below of who is already confirmed. If you are interested in the complete list check out our website at chinamarketingsummit.com/speakers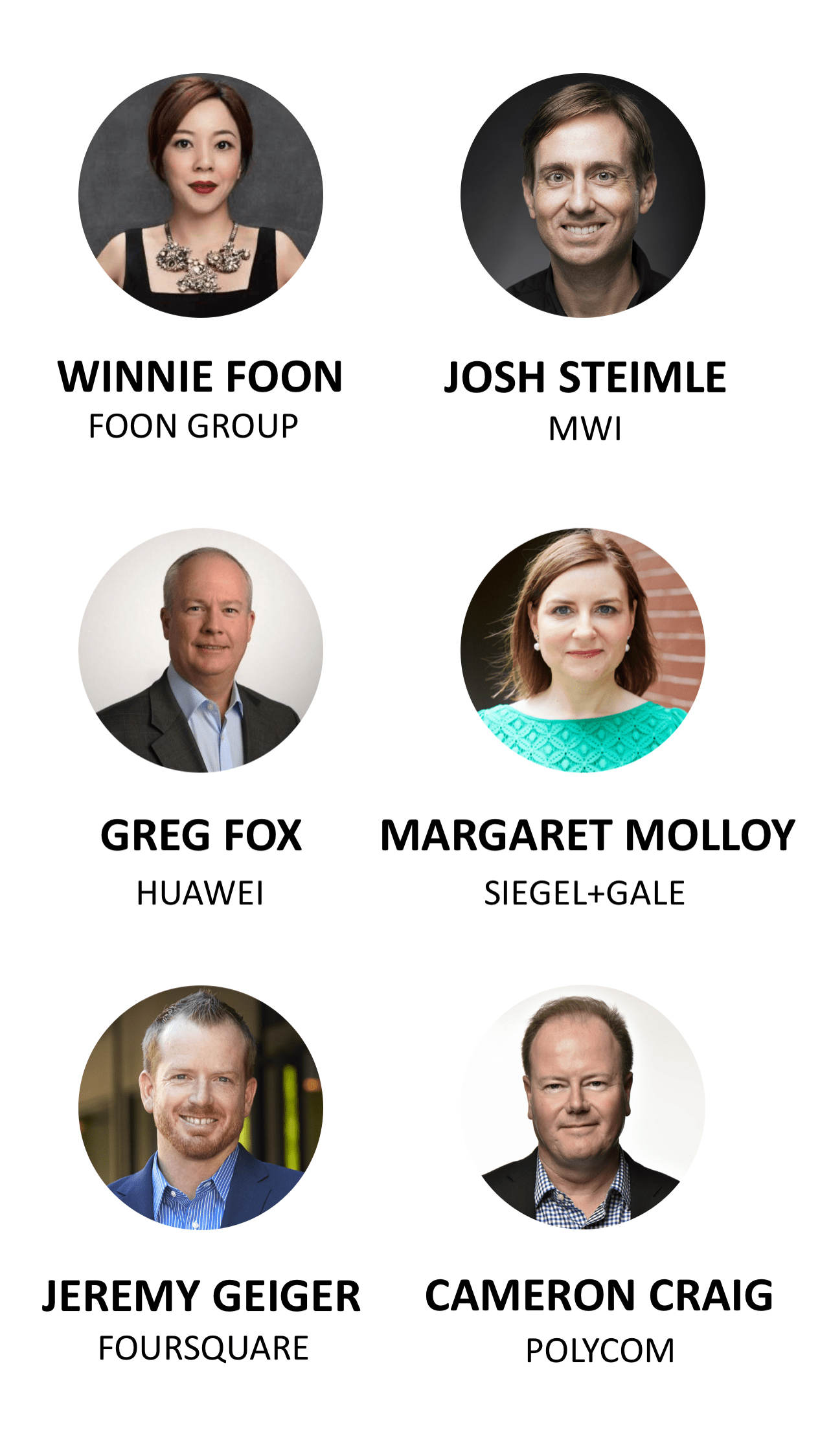 WHAT BRANDS ARE ATTENDING?
Connect with CMO's and professionals from world leading brands such as DJI, Tencent, IKEA, HUAWEI, AUDI and many more.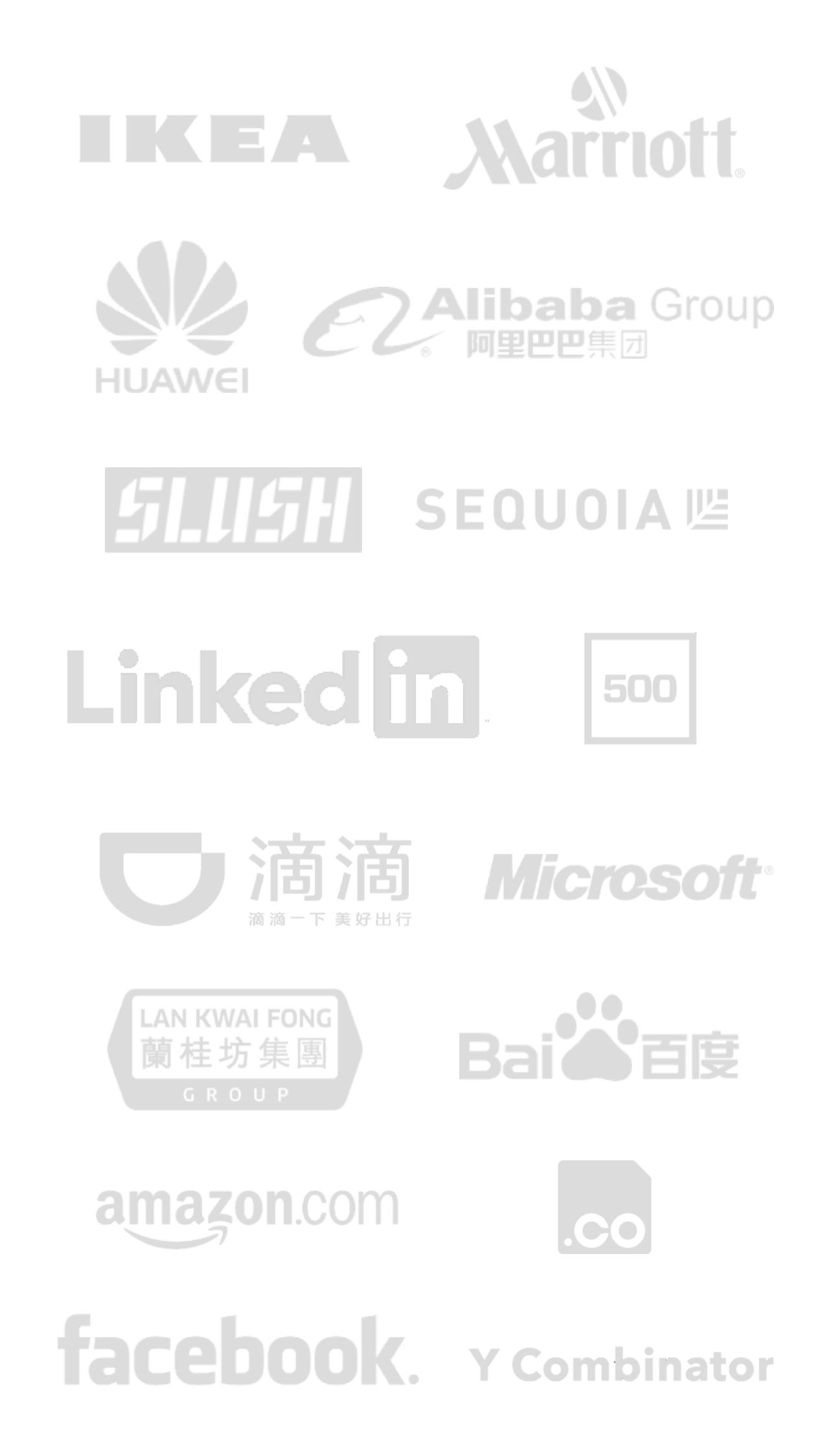 I WANT TO EXHIBIT AT THE CHINA MARKETING SUMMIT
Exhibiting at China's largest marketing conference can provide a great experience for startups and big corporates to learn more and connect with professionals. For more information please send an email to sponsorship@chinamarketingsummit.com to request our sponsorship deck for exhibitors.
WHAT TICKET OPTIONS ARE AVAILABLE?
All tickets that can be purchased are valid for both event days. A regular ticket grants you access to all sessions and the expo hall. A VIP ticket grants you further access to the speaker lounge to help network and build relationships with CMO's from around the world. We also offer discounts on groups of 4 and more people!
Note that general and VIP tickets grant no access to workshops. Please pruchase a separate ticket for the workshop you would like to attend. Workshop attendance is limited.
PRESS TICKETS
To obtain a press badge for the duration of the event please forward your request to Marian at marian@chinamarketingsummit.com
FAQ
Didn't find an answer to your questions? Check our FAQ section here chinamarketingsummit.com/faq