Description
China Law Express #2: Guide to Z Visas and Work Authorization in China
June 23rd China Law Express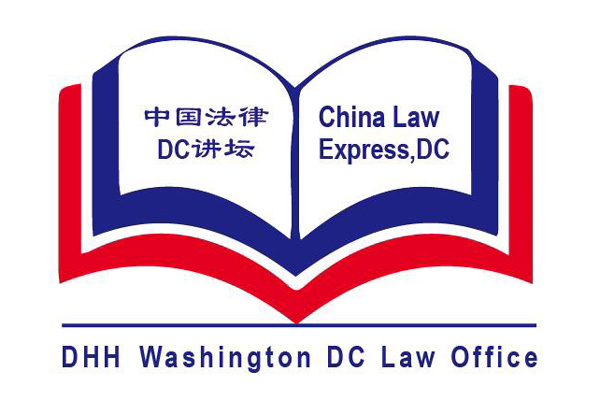 Visiting China is fun, but working in China can be challenging, Since April 1, 2017, new rules and regulations are applied to expert's classification, application eligibility and quota; the requirements on work authorization card; point management system; visa application process, and many more... Considering taking a job in China? or sending your executives and employees? Come to meet the expert from the field.
On Friday, June 23rd, 3:30pm-5pm, DHH Washington DC Law Office will host its 2nd monthly China Law Express, featuring DHH immigration law practice lead Mr. Sen Liu. Mr. Liu has five years of experiences in PRC immigration law and labor law matters, he provides counseling and representations to companies large and small, such as Polycom, SPX.
The 45-minute English seminar will cover the following topics, followed by a 45-minute Q&A:
Requirements and procedure to apple Z visa, with illustrations of sample documents

Different employment relationships

Other visa options

Additional terms and conditions of stay in China
About the Speaker: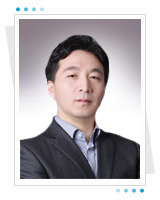 Mr. Sen Liu, Partner of Beijing DHH Law Firm. Mr. Liu's practice areas cover PRC immigration and nationality law, labor law, international trade and foreign direct investment. Mr. Liu holds a LL.M degree from Chicago-Kent School of law. Mr. Liu is fluent in English. Mr. Liu has attended the Chinese Expert Roundtable of the Director General of the International Organization for Migration.
About DHH Washington DC Law Office
DHH Washington DC Law Office is the North America branch of Beijing DHH Law Firm, a top legal service provider in China since 1993. Over 800 DHH legal professionals work at Beijing headquarters and 19 other top-tier Chinese cities. Following the organic growth and globalization of its clients, DHH expands into major international markets, including Moscow, Berlin, Toronto, Sydney, Singapore, Seoul, and Taipei.
Its practices are centered on eight pillars:
International trade and customs
Banking and financing
Dispute resolution
Intellectual property
Real estate and construction
Corporate law
Government affairs
Securities and capital market
The DC office was established in 2014. To this day, it is still the one and only Chinese law firm in Washington DC area. It aims to be a window, a bridge and a practice platform. A window to introduce Chinese law updates and enforcement measures to interested US audience; a bridge to leverage legal resources to meet clients' rising need across borders; and a practice platform for rising legal professionals and law graduates to get hands-on experiences.

China Law Express is our signature event, happening on every fourth Friday from 3:30pm to 5pm EST. Following us on WeChat, Facebook for future events and event summaries.

Wechat: DHH Washington DC
Facebook: DHH Law Firm
外国人在华就业及签证法律问题最新解读
6月23日中国法DC讲坛:
去中国旅行总是开心,但在中国工作却挑战重重!2017年4月1日起,《国家外国专家局关于印发外国人来华工作许可制度试点实施方案的通知》在全国范围内实行。新法规的核心涉及就业许可分类管理制度和申请条件、两证合一制度、计点积分管理制度、签证流程,等等。如果您在考虑赴华工作、或派遣管理人员或员工去中国,请来聆听前沿专家的新政解读!
6月23日星期五下午3:30到5点,DHH华盛顿办公室第二场中国法DC讲坛,邀请到了北京德和衡律师事务所合伙人刘森律师。刘律师有五年移民法和劳动法的经验,代理过大企业和小公司如宝利通、SPX公司。
45分钟的英语讲座将涵盖下述话题,之后是45分钟的问答:
外国人在华申请工作签证的要求和程序,配合示例文件展示

不同的雇佣关系

其他签证选择

在中国居住的其他条件
主讲人:
刘森,北京德和衡律师事务所合伙人。刘律师在中国移民法,劳动法,国际贸易和外国投资等方面有丰富的执业经验。刘律师拥有北京航空航天大学学士学位,大连海事大学法学硕士学位和芝加哥-肯特法学院法学硕士学位。刘律师曾参加国际移民组织总干事中国专家圆桌会议。
DHH华盛顿办公室
DHH华盛顿办公室是北京德和衡律师事务所的北美分支。成立于1993年的德和衡是中国顶级律所,有超过800名专业律师分布在总部北京及其他19个中国主要城市。随着客户的有机增长和全球化,德和衡进入了其他主要国际市场,包括莫斯科、柏林、多伦多、悉尼、新加坡、首尔和台北市。
德和衡的业务重点是:
国际贸易和海关法
反垄断法
银行和金融
争议解决
知识产权和互联网
房地产和建筑工程
公司法
政府事务
证券和资本市场
DHH华盛顿办公室设立于2014年,至今仍是大华盛顿地区唯一一家中国律所。这是一个窗口、一座桥梁和一个实践场。窗口送入中国新法速递和实施细则,桥梁连接中美法律资源合力支持客户跨境业务,实践场帮助冉冉升起的法律新星和法学院毕业生学以致用。
中国法DC讲坛每月定期举办,第四个星期五下午3:30到5点,请在微信和脸书上关注未来的活动和活动总结!
微信:DHH Washington DC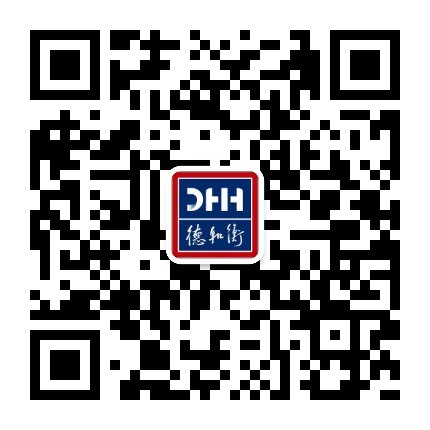 (WeChat)
脸书:https://www.facebook.com/dhhlawfirm/