China International Petroleum & Petrochemical Technology and Equipment Exhi...
Description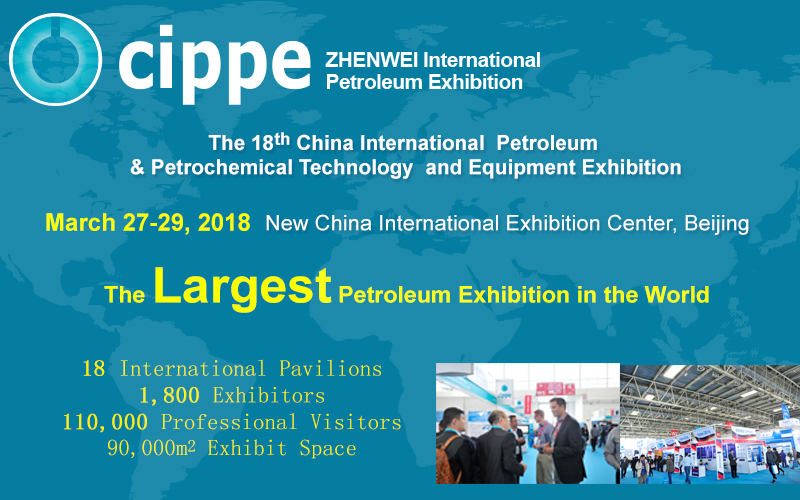 The Annual World Petroleum Equipment Congress
一年一度的世界石油装备大会cippe2018 全球启动
Currently,the world petroleum development has enter a new developming situation, under the condition of globlization, international petroleum industry competition is heating up; If the international companies hope to mark a stand in the world market, they need to depend on the global resource to plan the future project.
The 18th China International Petroleum & Petrochemical Technology and Equipment Exhibition (cippe2018 Beijing) will be held on March 27-29, 2018 in New China International Exhibition Center. You are welcome to participate in cippe2018 ! Hot registration Starts now !
当前,世界石油行业进入发展新常态,在经济全球化背景下,国际石油行业竞争日趋激烈,国际化公司要在全球市场中布局自己的产业空间,依托全球资源谋划未来发展。
2018年3月27日至29日,一年一度的世界石油装备大会——第十八届中国国际石油石化技术装备展览会(cippe2018)将在北京•中国国际展览中心(新馆)盛大开幕,目前展会招展工作面向全球启动。
After 17 yesrs' development and innovation,together with the domestic and abroad enterperies, China International Petroleum & Petrochemical Technology and Equipment Exhibition (cippe) witnessed the petroleum industry''s rapid changes. According to cippe2018 committee, cippe2018 exhibit space reached 90,000 sqm, and there will be more than 18,000 exhibitors from 65 countries and regions attending.
历经17年的聚变与革新,中国国际石油石化技术装备展览会(cippe)与国内外企业共同见证着石油行业的激荡与蜕变。据悉,cippe2018展会面积达9万平方米,预计将有来自65个国家和地区的近1800家企业参展。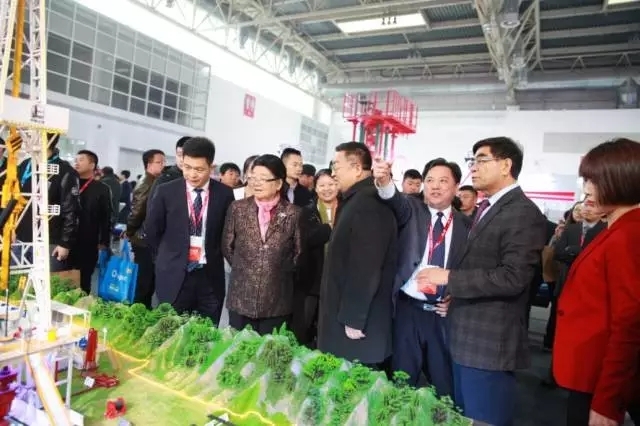 GuXiulian-Vice Chairman the tenth National People's Congress (NPC) Standing Committee(2nd left),Fu Chengyu-Standing Committee of CPPCC-& Former Chairman of SINOPEC & China Communist Party Member(2nd right),Liu Hongbin-Deputy General Manager of CNPC & China Communist Party Member, (3rd left),Zhang Xueshan-Chaireman of Zhenwei Corp(1st left)& Xie Yongjin-General Manager of SINOPEC Engineering Machniery Co., Ltd(3rd right)visiting cippe2017
第十届全国人大常委会副委员长顾秀莲(左二),全国政协常委、中国石油化工集团公司前董事长、党组书记傅成玉(右二),中国石油天然气集团公司副总经理、党组成员刘宏斌(左三),中石化石油工程机械有限公司总经理谢永金(右三),在振威展览股份董事长张学山(左一)陪同下参观cippe2017
Global Industry Chain Layout 全产业链布局
From 2001 up to today, cippe has successfully held 17 sessins 安迪deeply known the developing trend of petroleum insdustry. To provide more specific and professional purchasing and selling information platform, cippe2018 will incerase Pump valve exhibit area, Industrial fire-control exhibit area, Safety protection exhibit area, New material exhibit area and oilfield protection exhibit area, etc,besides petroleum & petrochemical technology and equipment, shale gas technology and equipment, offshore oil & natural gas technology and equipment, maritime equipment, nautral gas technology and equipment, pipeline storage and transportation technology, explosion-proof Instrument and meter.
从2001年至今,cippe已经成功举办17届,深知石油行业发展趋势。据了解, cippe2018将在石油石化技术装备、页岩气技术装备、海洋石油天然气技术装备、海工装备、天然气技术装备、管道与储运技术装备、防爆仪器仪表等七大版块基础上,增加泵阀展区,工业消防、安全防护展区,新材料展区,油田环保展区等高度专业化、细分化的展区,为油气行业的采购提供更加专业与精准的对接平台。展区布局的细分极大地方便了企业集中展示最新产品和技术,也更便于专业买家的参观。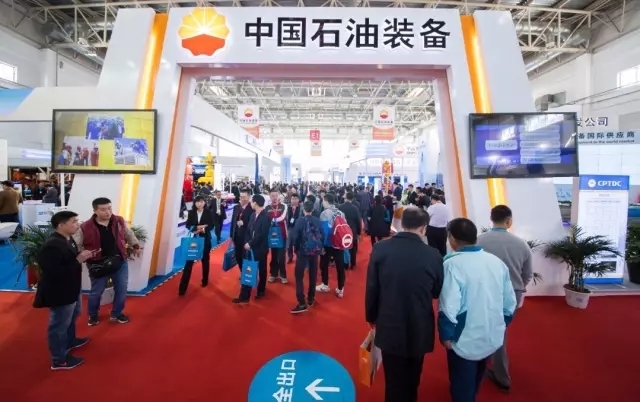 CNPC Pavillion 中国石油装备展团
World Oil Giants Gethered Together 汇聚世界石油巨头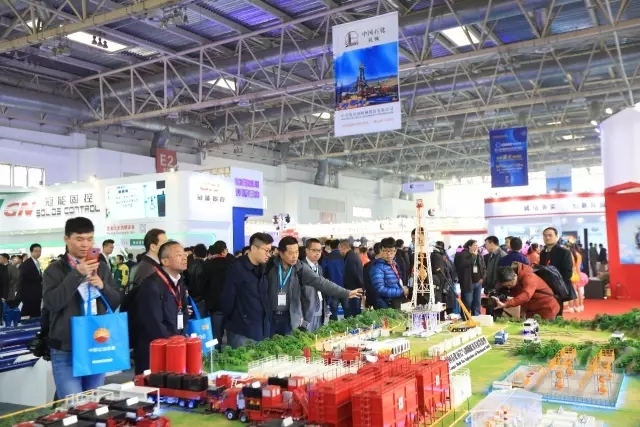 SINOPEC Stand 中石化展台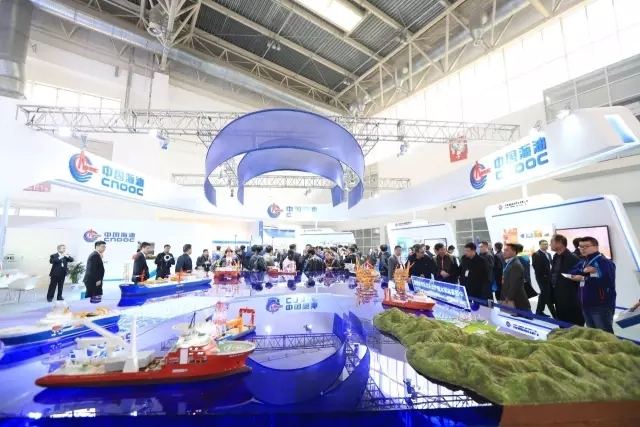 CNOOC Stand 中海油展台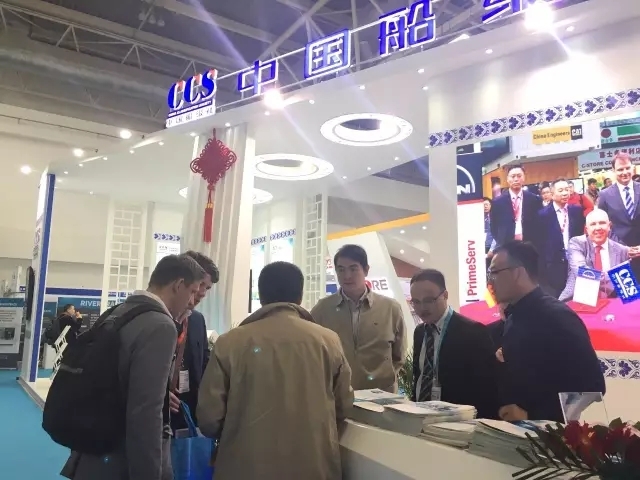 CCS Showed up at cippe2017 中国船级社亮相cippe2017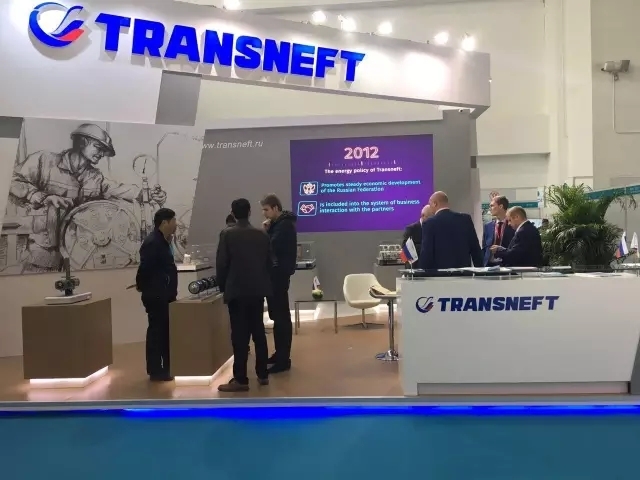 Russian TRANSNEFT Stand 俄罗斯国家石油管道运输公司展台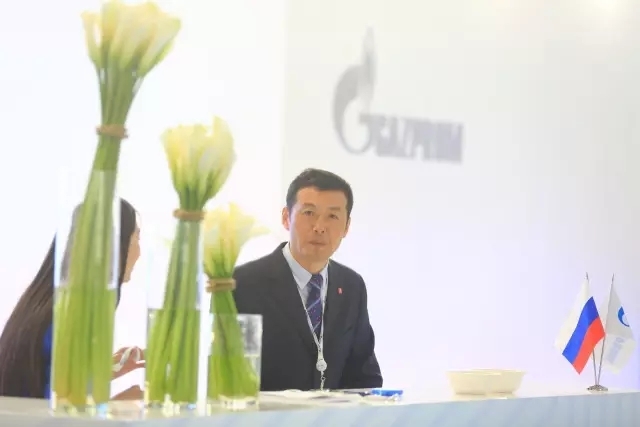 Russian Natural Gas Corp Stand 俄罗斯天然气公司展台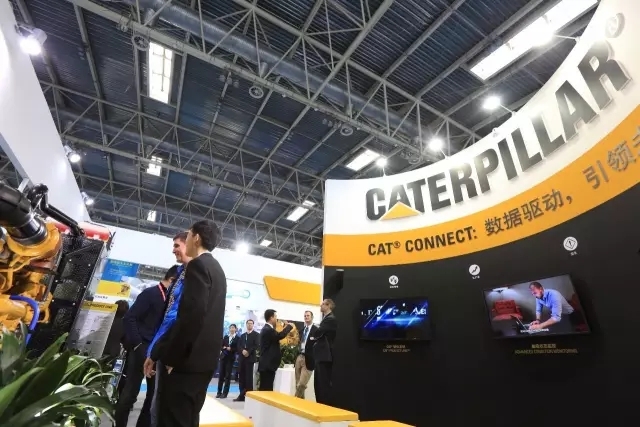 CATERPILLA Stand 卡特彼勒展台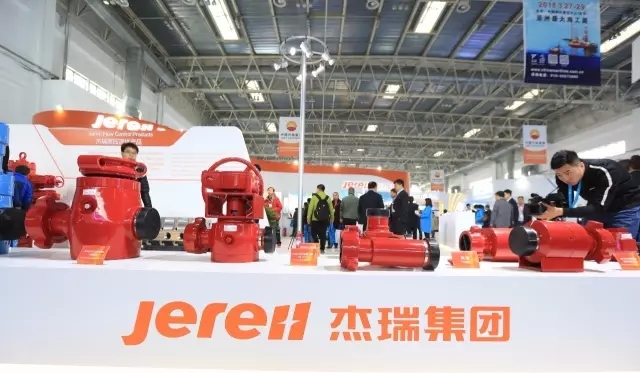 Jereh Stand 杰瑞展台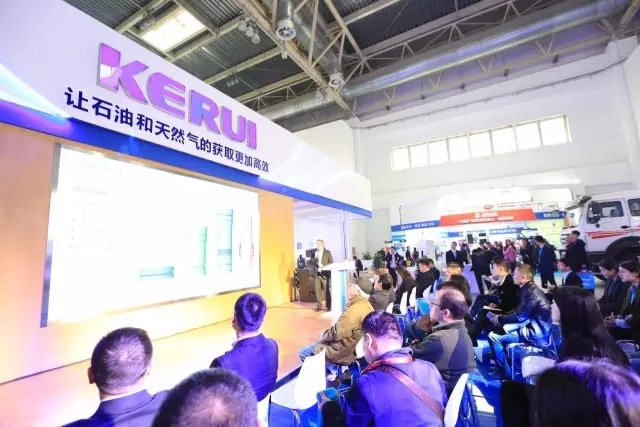 Kerui Stand 科瑞展台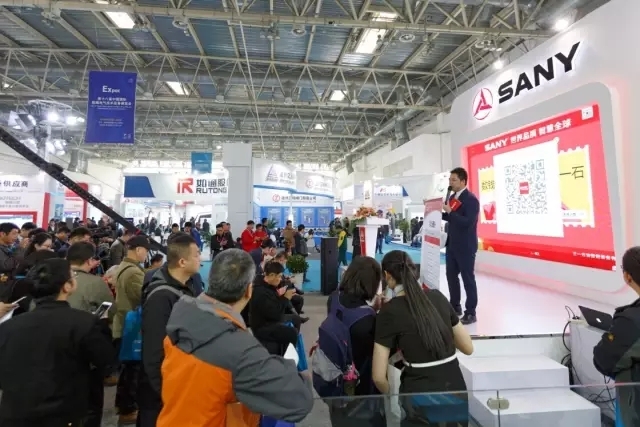 SANY Heavy Indystry Stand 三一重工产品发布会现场
Global Pruchaser Invitation 全球买家邀约
Ever started from 2000, cippe officially started the global promotion plan. cippe visited middle east oil producing area, America oil producing area, the North Sea oil producing area, North Africa and Northeast Asia, etc; launched the comprehensive promotion in the hotspot of oil and gas exploration and development countries, including US, UK, Canada, Mexico, Brazil, Singapore, UAE, Iran, Norway and Russian, etc, to successfully bring the cippe brand to the world in a global presentation.
从2000年起,cippe正式启动全球买家推广计划。cippe足迹踏遍了中东产油区、美洲产油区、北海产油区、北非、东南亚等地,在美国、英国、加拿大、墨西哥、巴西、新加坡、阿联酋、伊朗、挪威、俄罗斯等全球油气勘探开发热点地区进行了全方位推广,以全球呈现的方式成功地将cippe品牌推向世界。
cippe除了垂直渗透到国内外油气田、采油队、工程队、炼油化工厂、管道储运、科研院所外,从2012年开始,已经逐步将产业关联到与石油相关的航天、军工、船舶、电力、煤炭、海事等相关领域。能够保证参展商与专业买家实现全球范围的多层次合作交易。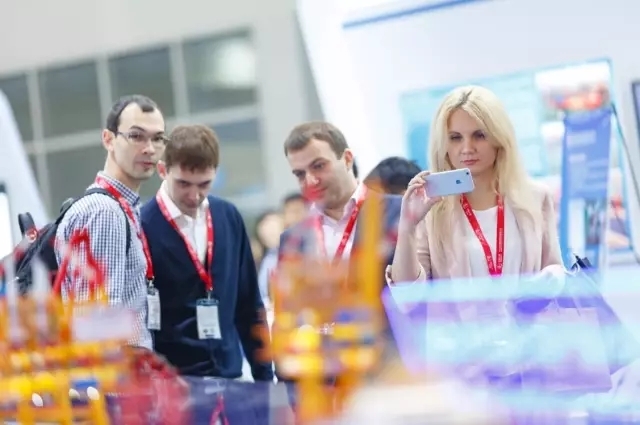 International Purchasers attending cippe 2017 国际观众参观cippe2017
According to visiting data,cippe2017 visiting hits 110,000, and more than 317 professional purchaeing delegation groups, which were ornagized by goverment institutions, petroleum associations and organizations, national petroleum companies, etc, attended cippe2017. International visiting & purchasing Delagation Group, including Russion National Petroleum Corp, Russion National Natural Gas Corp, Russion Transneft, Norway National Petroleum Corp, Iran National Petroleum Corp, Iraq National Petroleum Corp,Saudi Arabia National Petroleum Corp, Qatar Natiral Gas Corp, Saudi Aramco, UAE National Petroleum Corp, Kuwait National Petroleum Corp, Mayalia National Petroleum Corp, Venezuela National Petroleum Corp, EVOLEN, Middle East Petroleum Association, DNV, Netherlands Marine Research Association, Germany Chamber of Commerce Great China, India Natural Gas Association, France Oil & Gas Association, etc, all attended cippe2017.
据统计,cippe2017参观观众达11万人次,由政府机构、石油商协会组织、国家石油公司等组成的专业采购参观团达317个。俄罗斯国家石油、俄罗斯国家天然气、俄罗斯石油运输公司、沙特阿拉伯国家石油、挪威国家石油、伊朗国家石油、伊拉克国家石油、卡特尔天然气、沙特阿美、阿联酋国家石油、马来西亚国家石油、科威特国家石油、委内瑞拉国家石油、EVOLEN、中东石油协会、挪威船级社,荷兰海工研究协会,中国德国工商会、印度天然气协会、法国油气行业协会等众多国际买家组团到场参观采购。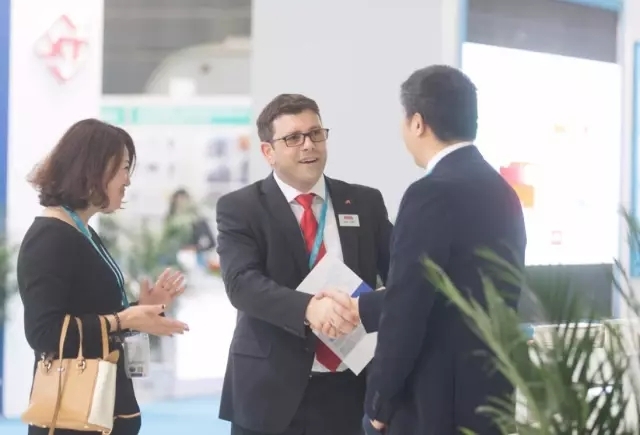 Foreign Purchaser talking with cippe 2017 exhibitors 国际观众参观cippe2017
In the same time, more than hundreds domestic purchasing delegation groups, including CNPC, SINOPEC, CNOOC, Yanchang Petroleum Corp, Zhonghua, Shenhua Group,China National Coal Group Corp, China National Ocean Technology Research Center, Beijing Gas Group, Tianjin Gas Group, China Huadian Corporation, SEI, Huaxin Energy, sentian Energy, Petroasia Corp, etc anneded cippe2017.
与此同时,中石油、中石化、中海油、延长油田、中化、神华、中煤、国家海洋技术中心、北京市燃气集团、天津市燃气集团、华电集团清洁能源公司、SEI、华信能源、森田能源、亚太石油、总后油料研究所等上百个国内采购团也将纷纷组团到场参观采购。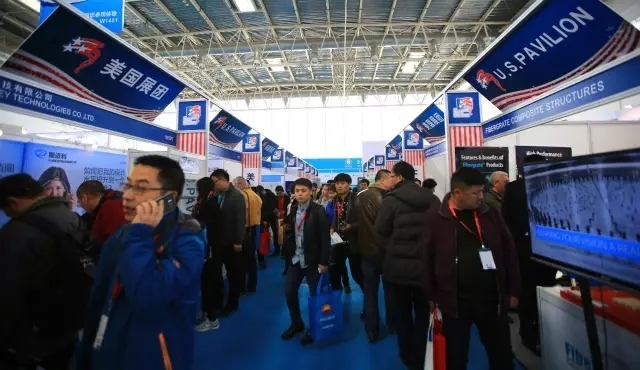 US Pavillion attracted many visitors 美国展团展区客流如织
Dozens of Concurrent Events 同期活动丰富
As a global exhibiting platform, cippe will organizing hundreds of conferences , summits, technical seminars and new products launching event every year. During cippe2017, the 9th International Petroleum Summit, 2017 International Petroleum & Petrochemical Technical Seminar, China-Ghana Petroleum & Petrochemical Technology and Equipment Companies Match-making Meeting and Middle East Forum were successfully held. CNPC, Jereh Group and KERUI Group, etc, also launched the new products meeting at their own booth, together the attendees reached 20,000.
cippe 作为一个全球化的展示平台,每年定期举办近百场高端论坛、技术交流会以及新产品发布会。如cippe2017 展会期间举办了"国际石油产业高峰论坛"、 2017国际石油石化技术会议、2017中国装备制造+工业互联网高峰论坛、中国-加纳石油石化装备企业洽谈会、中东专场等专题活动,中石化、杰瑞集团、科瑞集团等企业也在现场举办"新产品发布会",场场听众爆满,累计吸引约20000人次参加。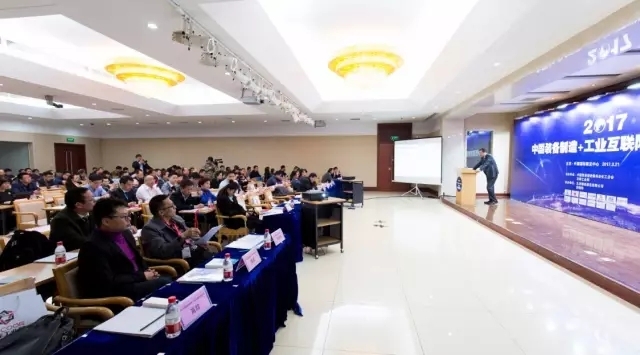 On-site cippe2017 Concurrent Event flood with attendees cippe2017同期论坛活动人气火爆
According to the committee, cippe 2018 will continue focus on the exhibition's professionalization, internationalization and technicality, and continue cooperation with embassies in China, commercial associations and petroleum universities;increasing academic forum and overseas forum events to promote cooperations between domestic companies and foreign companies.
In the meantime,cippe2018 will fully use its media resources to help visitors and exhibitors reach deepen cooperations.
据介绍,cippe2018 将更加注重展会的专业化、国际化与学术性,将进一步与使领馆、商协会、石油院校等进行合作,增加学术专场、海外专场合作洽谈会等活动,助力国内外企业的交流与合作。
同时,cippe2018也将发挥其强大的媒体资源优势,最大范围地将企业的前沿技术与产品推向全球,吸引来自世界各地同行业的广泛关注。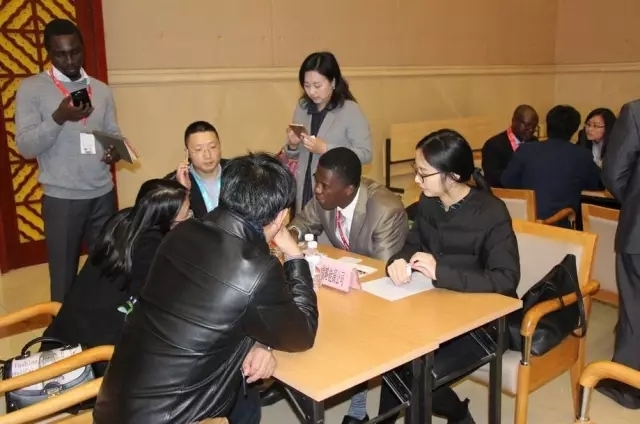 China-Ghana Petroleum & Petrochemical Technology and Equipment Companies Match-making Meeting talking 中国-加纳石油石化装备企业洽谈会现场
cippe committee 全球最大石油展组委会
Contact : Lisa Zhou
Direct line: 0086 10 5927 3853
Email: lisa@zhenweiexpo.com

Linkedin: Lisa Zhou-CIPPE
WhatsApp: 008618510293485
Official website:www.cippe.com.cn/en/
Zhenwei Group Stock CODE:834316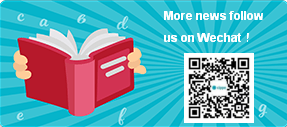 Click
here
to register for cippe Shanghai 2017.
FAQs
Are there ID requirements to enter the event?
After your successfully registration, the cippe committee will send you a confirmation letter with an ID.
How can I contact the organizer with any questions?
Please send your email to lisa@zhenweiexpo.com or call 0086-10-59273853.
Do I have to bring my printed ticket to the event?
Printed your Confirmation Letter within the ID number, or show the ID number to exchange your ticket.
Can I update my registration information?
Yes, you can.
Is my registration ticket transferrable?
Sorry, but no.
Is it ok if the name on my ticket or registration doesn't match the person who attends?
Sorry, but no.
Date and Time
Location
New China International Exhibition Center
No.88,Yuxiang Road,Tianzhu,Shunyi District,Beijing
Beijing, Beijing
China