Focuses on Chinese IT leaders, explores ways of innovation and empowers enterprises to survive and thrive in the era of digitalization
About this event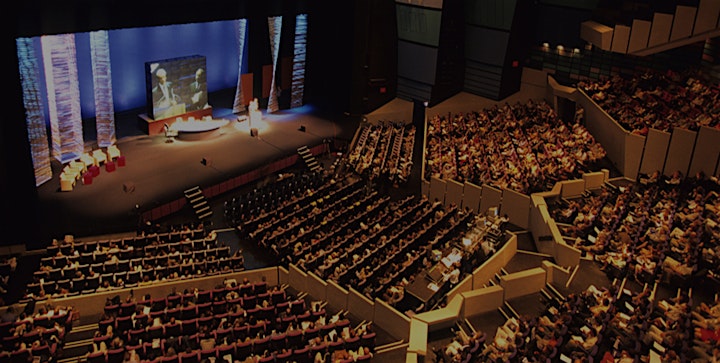 United Innovation Services(UIS) will co-organizer the upcoming China Digital Innovation Expo & CIO Summit 2019 in Shanghai China from May 17th to 19th, 2019. Now, CDIE event has evolved to be the beacon in the field of technological innovation in China, and the most international and authoritative platform in the industry.
Under the theme of "A Digital China, A Wise Future", this event will gather a number of C-level executives, including 1000+ CEO, CGO, CDO, CTO, CIO, CMO, along with other business innovation leaders who awe the new generation of IT.
Entrepreneurs, investors, and renowned figures in the political and academic fields at home and abroad will be attending this Summit.
Together, they'll share their insights and visions for a bright future throughout the event.
The summit will consist of a one-day small-scale exclusive training on digital transformation and innovation, one main forum, five separate industry forums and six theme forums. Mean- while, there will be an innovation exhibition area, with, the latest technology innovation achievements fully exhibited to the entire world.
Summit Attendees 1000+
5128 Leader Attendees in total
4000+ Accumulated Participating Enterprises
500+ Solution Provider Partners
300+ Speakers in Total in Past Events
For more information please watch here: http://www.cdie.cn/Eindex.html.
Highlights:
20+ Professional Producer
100+ Domestic & Foreign Speakers
150+ Practical Case Analysis
200+ Media Partners
1000+ Attendees
100000+ Customer Touches
CXO Digital Innovation and Leadership workshop
> Digital Innovation Overview & Digital Transformation Strategy & Q&A 
> Digital Leadership 

> Business Analysis, Data 
Drive Decision Making 

Five Theme Sessions
> Big Data & Cloud Computing 

> Technology Innovation, Fewer Cost for Greater Profits 

> Smart Finance - The Key to A Successful Future 

> Cyber Security 

> Technology Innovation- Creating An Intelligent Supply Chain 

Five Industrial Forums
> Retailling & FMCG 

> New Manufacturing 

> Finance 

> Internet, E-commerce, Games 

> Overseas Expansion of Private Enterprises 

Besides gaining knowledge, the event also provides an excellent opportunity to network and share experiences. For these people who are looking for opportunities to join the Chinese market and want to talk with high-level leaders face to face.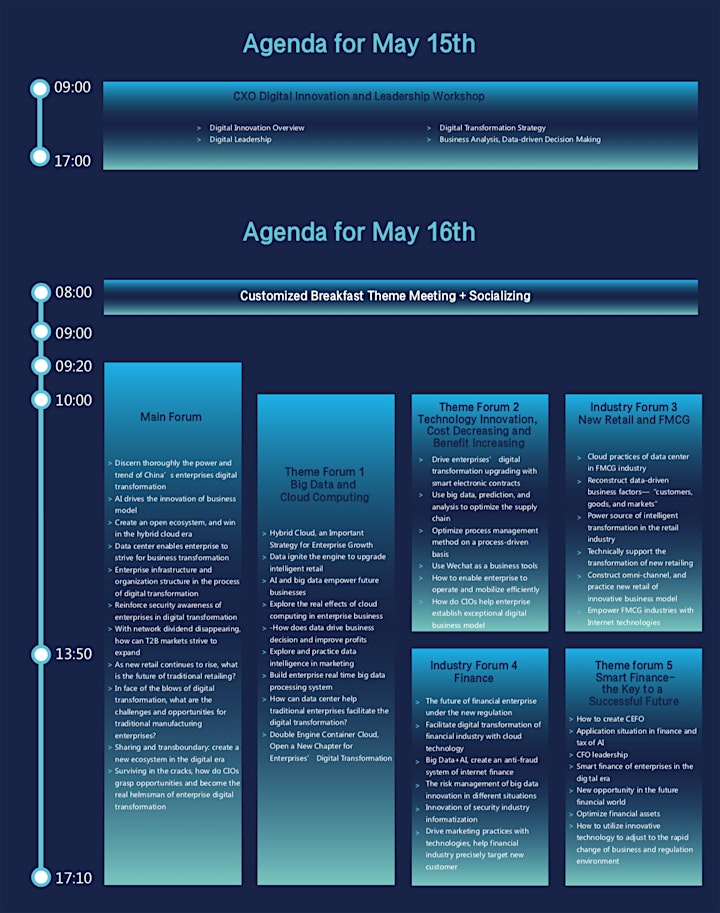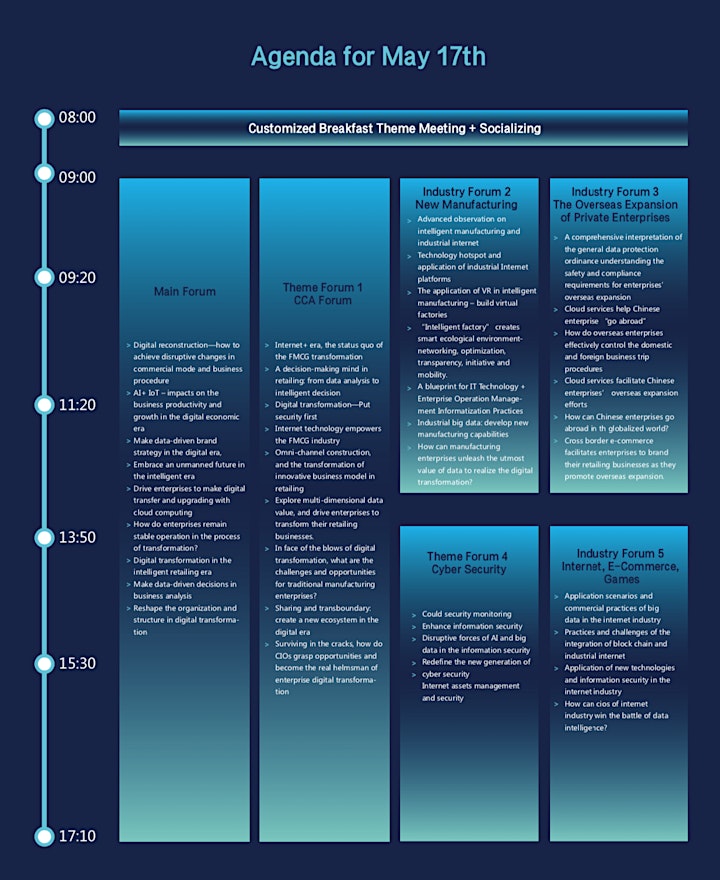 Attendees
65% Technology Leaders (CTO,CIO,IT Director,IT Leader)
30% Top Level Management and Business Leader (CEO,CGO,CDO,CHRO, CFO,CMO,Supply Chain Leader)
5% Others