Description
Event: China Digital Economy Knowledge Sharing
Date: 12th Aug (Mon) 2.00pm - 4.00pm
Venue: Bay Avenue, A-12-3, Lorong Bayan Indah 4, 11900 Bayan Lepas, Pulau Pinang, Malaysia
If you want to learn and explore how to harness digital technology to positively transform your business, then you don't want to miss this FREE Sharing Session by Alibaba.com Certified Lecturer

For the first time ever, Zevin Goay, Co-Founder of DMC will be sharing her experience and key takeaways she gets for being invited by Alibaba to attend events like:
China-ASEAN Cooperation Week 2019
A conference with more than 1,500 people from the higher education industry gather together where DMC is the only non-university education centre.
Alibaba Netpreneur Organise by MDEC
The 10-day program in Alibaba's headquarters in Hangzhou, China, is organized by Alibaba Business School, in partnership with MDEC, MATRADE and SME CORP for passionate entrepreneurs and leaders in Malaysia who are committed to building strong businesses for lasting success.

Alibaba Business School
Alibaba Business School Innovation Center where one of the students has made his first million dollar during the 3rd year of running his business. Currently, he has been running the business for 6 years with a team of 10 people and his latest annual income is USD10million this year.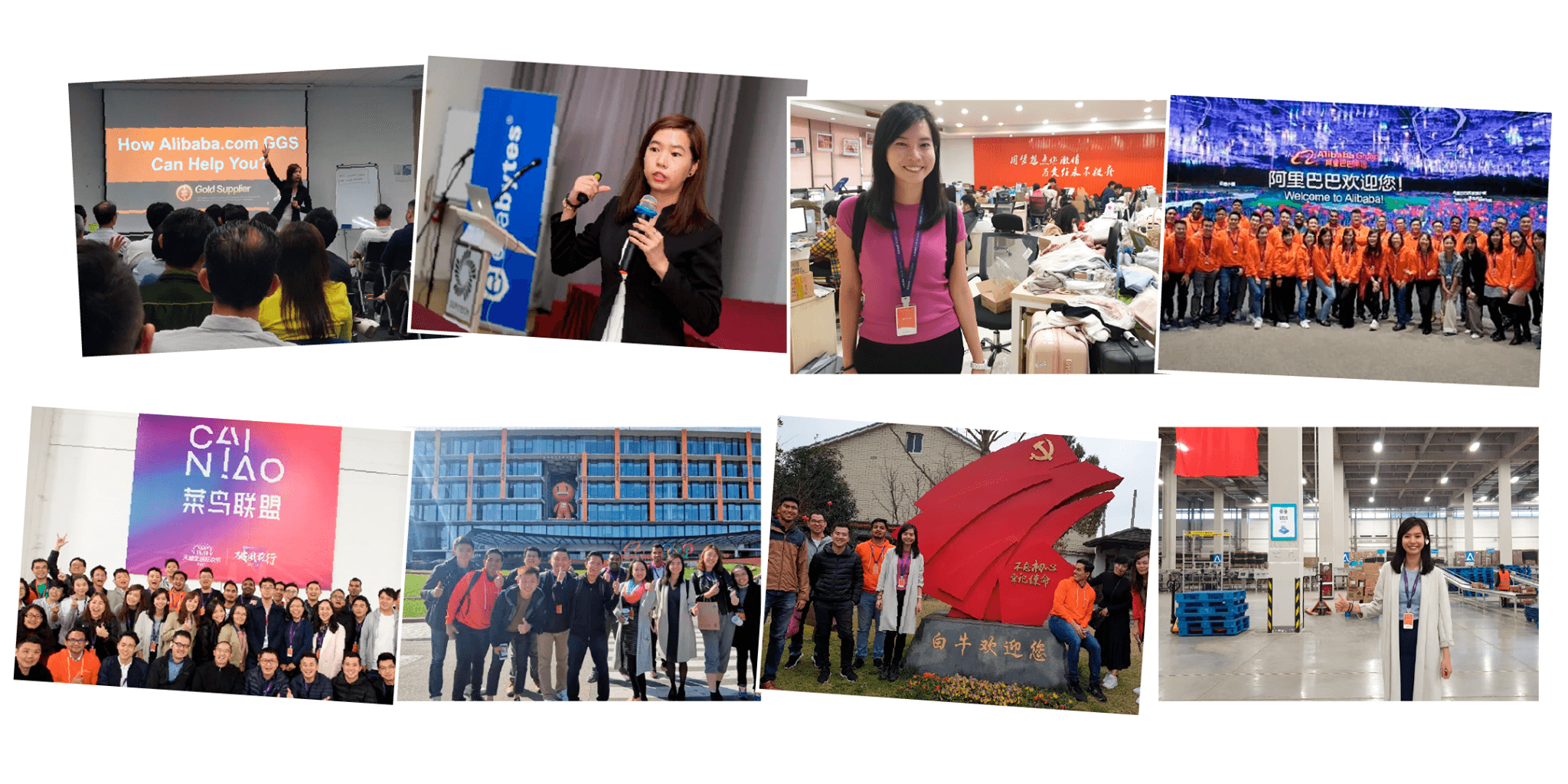 What You'll Discover In This Sharing Session:
Key insights into the evolution of Alibaba's ecosystem
Strategies to make improvements in your own businesses
Key learnings from traditional businesses from a wide range of industries who recently went through the digital transformation in China.
Discover how a university student made his first million during his 3rd year of running his business


...and MUCH much more
I do not know when I will schedule the next talk like this, so do not waste the opportunity of a lifetime to hear my experiences just for you!
Register Now!