China calling startups! Hvordan få innpass i verdens mest folkerike marked?

Tuesday, November 21, 2017 from 7:00 PM to 10:00 PM (CET)
Event Details
KINA KALLER - FIRST TUESDAY BERGEN
China calling startups! Hvordan få innpass i verdens mest folkerike marked?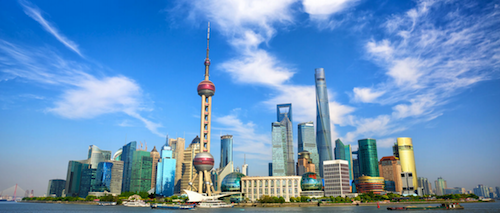 Lær hvordan du kan akselerere i det asiatiske markedet, og hør de spennende historiene fra oppstartsselskapene Wiralcam, Playpulse og MovieMask. Ens ærend fra Shanghai kommer leder av den norske akseleratoren nHack, Chris Rynning, sammen med seriegründer Richard Robison. De vil fortelle oss  hvorfor Kina er den hotteste plassen for tiden å bygge et Unicorn, og hvordan de og nHack jobber for å hjelpe selskapene til å vokse.
Kina er verdens nest største økonomi, og spiller en stadig viktigere rolle internasjonalt. En tilstedeværelse i Kina kan gi norske selskaper et betydelig konkurransefortrinn.
Tidligere i høst åpnet den første nordiske akseleratoren – nHack - med 7 norske selskaper i Shanghai. Dette initiativet er et samarbeid mellom Innovasjon Norge, Danske Bank, NTNU Accel, Investinor, Wikborg Rein og China Equity (et av Kinas største P/E fond).
Kveldens tema passer både for startups, etablerte selskaper og investorer som ønsker å lære mer om mulighetene i de asiatiske markedene, samt vite mer om det nye initiativet fra Norge til Kina, nemlig nHack.
Arrangementet er gratis, og Innovasjon Norge spanderer pizza. Det vil være anledning til å kjøpe forfriskninger.
TID: 21. november 2017, kl 19.00
STED: Bergen Works, Inngang via Østre
ADRESSE: Østre Skostredet 3
Få med deg...
Bygg din neste unicorn i Kina
Chris Rynning - Gründer og leder @ nHack Ventures
Richard Robinson - Seriegründer, og fra feb 2018, leder @ nHack Ventures
Innovasjon Norge i Asia: muligheter for norske virksomheter i verdens største marked
Ole Henæs - Regiondirektør for Asia @ Innovasjon Norge
Danske bank - Utfordrerbanken som satser på gründere
Eirik Fausa - Regiondirektør @ Business Banking Vest
Pitchekonkurranse
Meld din gründerbedrift på her

Pitcher fra fra Wiralcam v/Andrea Holvik Thorson, Playpulse v/Elina Willert og MovieMask
Annonsering av vinner
Nina Broch Mathisen - Direktør @ Innovasjon Norge Vestlandet
Mingling og pizza
Chris Rynning og Richard Robinson

Bygg din neste unicorn i Kina

Foredraget vil forklare hvordan Kina har vokst til å bli verdens nest største økonomi, med 1,3 milliarder potensielle kunder for Nordiske oppstartsselskaper. Det vil også bli presentert hva nHack kan bidra med for å sørge for at deres oppstartsselskaper skal få tilgang til kapital, kunder og produksjonspartnere i Kina.

Chris Rynning er en velkjent ekspert på Asia, og nå founder av nHack Ventures. Chris har tidligere startet og ledet et investeringsfond til IPO i London, og ledet noen av de største, Norske selskapene i Kina.

Richard Robinson er en Silicon Valley seriegründer med mange års erfaring fra Beijing. Han har blant annet gjort 3 gode exiter av sine startups, og er mentor i de største akseleratorene i Kina. Richard vil lede Beijing-akseleratoren fra og med Februar 2018.

Ole Henæs

Innovasjon Norge i Asia: muligheter for norske virksomheter i verdens største marked

Hva er det med Asia og Kina? Muligheter og utfordringer, og hva Innovasjon Norge kan bidra med.

Ole Henæs har sin utdanning fra Befalsskolen for Marinen og Sjøkrigsskolen. Etter 10 år i Sjøforsvaret jobbet han for norske maritime utstyrseksportører som Kongsberg Maritime, Rapp Marine og Norske Maritime Eksportører. Han var også en periode daglig leder i Moss Fotballklubb. Han startet å jobbe med Asia for 20 år siden. I 2013 flyttet han til Vietnam for å lede Innovasjon Norge sitt kontor der, og han flyttet hjem til Moss i sommer etter 4,5 år i Hanoi og Asia.

Eirik Fausa

Danske bank - utfordrerbanken som satser på gründere

Mer om foredraget kommer...

MBA i Statsvitenskap og 2 årig MBA begge fra USA. Diverse jobber innen industri, shipping, forsikring og bank de siste 26 år. Jobbet og bodd i London, Paris, Seattle og Oslo. De siste 11 år innenfor bank på Vestlandet. Startet og drev eget selskap innen bank/finans i to år. I dag regiondirektør i Danske bank med ansvar for business banking på Vestlandet. Mvh Eirik.

 

Andrea Holvik Thorson

Wiralcam

Wiral er et oppstartsselskap fra Entreprenørskolen ved NTNU hvor de har utviklet et kabelsystem for kameraer for å ta såkalte «impossible shots». Kabelsystemet adresserer både et konsum- og et proffmarked med en løsning som er både mobilt og konkurransedyktig på pris. Wiralcam har blitt særdeles godt mottatt av hobby filmskapere og action sport utøvere. Wiral skal først og fremst finne gode produsenter og logistikkløsninger i Kina for et internasjonalt marked. For 4 uker siden lanserte de sine produkt på kickstarter.com og har opplevde en fantastisk mottakelse: De forhåndssolgte produkter for 1,5 MNOK på 1 time og har nå nesten samlet inn 7MNOK på Kickstarter!

Andrea Holvik Thorson er CEO og Co-founder av Wiral og har ledet Wiral gjennom etablering av selskap både i Norge og i USA, Kickstarter kampanjen og samt tatt del i prosessene som har foregått i Kina med å finne produsent, markedspartnere og potensielle investorer der. Hun har alltid vært interessert i film og tok en bachelor i Medievitenskap, før hun dro til England for sin master i Markedsføringsledelse. På Entreprenørskolen på NTNU tok hun sin andre master i forretningsutvikling sammen med to av de andre grunnleggerne bak Wiral.

 

Playpulse

Playpulse er et selskap med utgangspunkt fra NTNU Technology Transfer Office (TTO) som har utviklet spill for å få deltakerne i fysisk aktivitet. Spillene har både multispiller elementer slik at man kan spille mot andre spillere eller spille alene, men skal alltid få spillerne i fysisk aktivitet. Playpulse har utviklet egne spill i en kombinasjon av software og hardware, og jobber nå med utviklere i flere land for å få flere spill på sin egen plattform. Playpulse skal hovedsakelig til Kina for å jobbe med utviklere og finne partnere for distribusjon av sine første generasjoner spill.

 

MovieMask

Mer info kommer...
Dette arrangementet arrangeres i samarbeid med:

When & Where

Bergen Works, Inngang via Østre
Østre Skostredet 3
5017 Bergenhus
Norway


Tuesday, November 21, 2017 from 7:00 PM to 10:00 PM (CET)
Add to my calendar
Organizer

First Tuesday Bergen er et uformelt nettverk som kobler innovasjon, ressurser, produkter, tjenester, kunder, leverandører, foretak, mennesker, kompetanse og idéer.
Er du en entreprenørtype eller en investor som alltid jager nye idéer og higer etter å gjøre suksess sammen med andre? Eller er du på jakt etter ny jobb, eller kanskje du trenger folk? Kunne du tenke deg å treffe både slips og nerder på et uformelt sted i en uformell setting med en forfriskning i hånden? Det kunne vi. Derfor har vi gleden av å invitere alle våre medlemmer til nettopp et slikt sted.

NB! Det koster ingenting å bli medlem og alle våre arrangement er gratis!
For mer informasjon om tidligere tema og foredragsholdere se her