China as a Responsible Stakeholder? A Decade Later

Tuesday, March 22, 2016 from 1:45 PM to 4:45 PM (EDT)
Event Details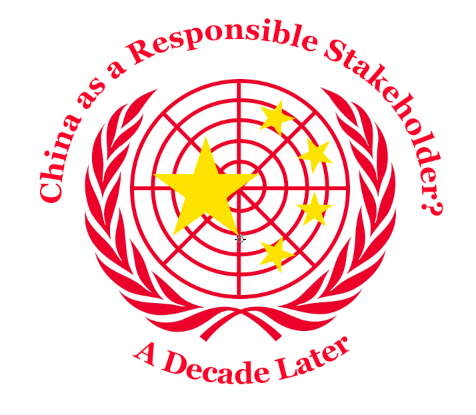 In 2005, then-Deputy Secretary of State Robert Zoellick used the term "responsible stakeholder" to address how China should wield its influence in the coming future.
In his remarks, he classified the U.S.-China relationship as one that must be built on not only shared interests but shared values. A decade later, how has China contributed positively to the international system and met US expectations as a responsible stakeholder? Going forward, what challenges, changes, and concerns will shape China's developing role in global and regional affairs?
This conference will bring together an expert panel to identify and assess areas where China challenges the existing international order and offer recommendations for a U.S. response to reinforce the pre-existing security and economic architecture in the Asia-Pacific.
Light refreshments will be served. 
This event will stream live.
Follow #GlobalCCP for more analysis.
Schedule:
1:45-1:55 Refreshments
2:00-2:25 Opening Brief 
Evan Feigenbaum 
Vice Chairman, Paulson Institute
 2:30-4:00 Panel: Understanding China's "Responsible Stakeholder" Role
Moderator: 
Rachael Burton 
Research Associate, Project 2049 Institute
Panelists: 
Cheng Xiaonong  
Director, Center for Modern China
He Qinglian  
Commentator, Chinese Branch, Voice of America
John Lee 
Nonresident Senior Fellow, Hudson Institute 
Oriana Mastro 
Assistant Professor, Walsh School of Foreign Service, Georgetown University 
Molly Roberts 
Assistant Professor, 21st Century China Program, UC San Diego
3:45-4:00 Coffee Break
4:00-4:45  Discussion: The Future of Global Commons in the Asia-Pacific
Moderator: 
Randall Schriver 
President and CEO, Project 2049 Institute
Discussants: 
Kathleen Hicks  
Senior Vice President, Henry A. Kissinger Chair, Director, International Security Program, CSIS 
Ashley J. Tellis 
Senior Associate, South Asia Program, Carnegie Endowment for International Peace
When & Where

Newseum, Knight Conference Center
Freedom Forum Entrance, Located on 6th Street
555 Pennsylvania Ave NW
Washington, DC 20001


Tuesday, March 22, 2016 from 1:45 PM to 4:45 PM (EDT)
Add to my calendar
Organizer
The Project 2049 Institute is a nonprofit research organization focused on promoting American values and security interests in the Indo-Pacific region. We specialize in open-source research using Chinese language sources to inform policy debate and advance public education. Our core mission is to create and disseminate knowledge that makes the region more peaceful and prosperous.
The Project 2049 Institute is located in Arlington, Virginia, and was co-founded in 2008 by the Honorable Randall Schriver and Lt Col Mark Stokes (USAF, ret.). We are a 501(c)3 tax-exempt organization. Independent and non-partisan, our research is focused on bolstering human rights and national security.

Find out more at www.project2049.net.