About this Event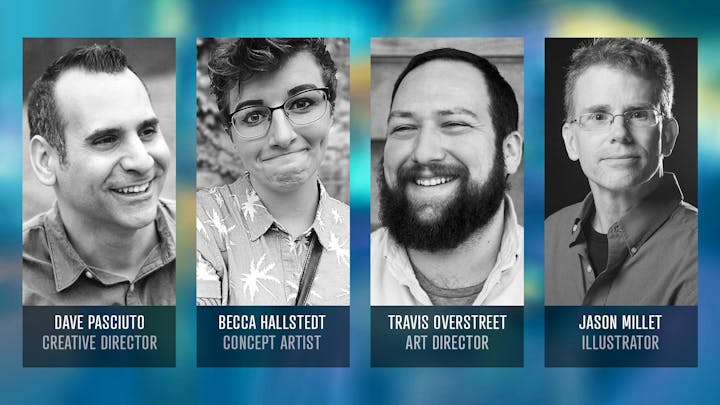 Chimirus is back and we are introducing a new event called Demolition Night! Join us for a night of live digital art demos as we prepare to kick-off our first term of classes this spring.
This is our 10th event and we're hosting it at TEAMS Design where we started it all. Learn new techniques while watching live demos by renowned industry-leading artists. We'll be covering multiple skillsets including Photoshop Compositing, Concept Art, Character Design, and Storyboarding!
Engage and connect with the local creative community; other like-minded people; aspiring artists and industry pros from the Animation, Video Game, Industrial Design, and Illustration industries. As per usual, we'll have our awesome raffle with best-in-class creative partners like Wacom, Boords, and more! Space is limited, reserve your ticket today!
Event Schedule:
6:30 - 7:00 - Networking with Food & Beverage
7:00 - 9:00 - Presentations begin promptly
9:00 - 9:30 - Our Famous Raffle!
The evening's roster of artists is as follows:
Becca Hallstedt - Video Game Concept Artist
Becca is a concept artist who has worked at Blizzard, NetherRealm and High Voltage game studios, contributing to World of Warcraft, Injustice 2, Dauntless and more!
Demo: Prop design by shape language, sketching, refining and quick rendering in Photoshop.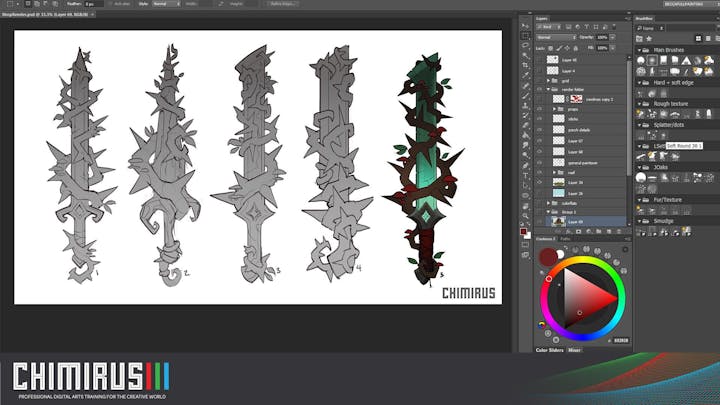 Travis Overstreet - Art Director and Character Artist
Travis is an Art Director at Sapphire Games and graduate of the Savannah College of Art and Design. He has worked for Scientific Games and Everi, contributing to South Park, Monopoly, Shark week and more!
Demo: Head and Body sketching with expression, with shape, line and value using Photoshop.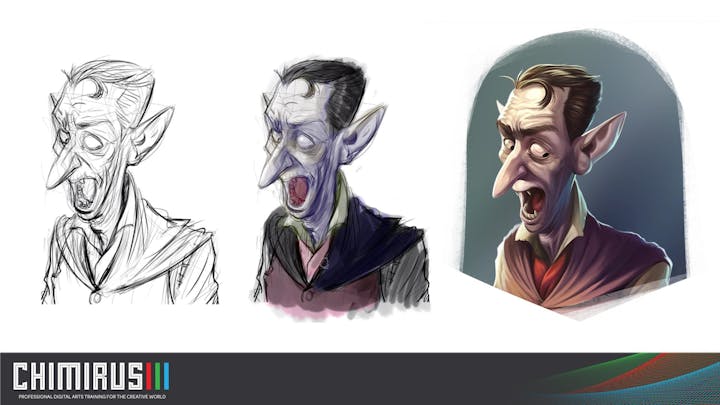 Jason Millet - Storyboard Illustrator
Jason Millet is a freelance artist who has provided illustrations, storyboards and concept art for advertising, publishing, television and films. Clients include Disney, DC Comics, NBC-Universal, Fox and more!
Demo: Breaking down a script segment into a rough sequence of storyboard frames focusing on narrative, camera and composition in Photoshop.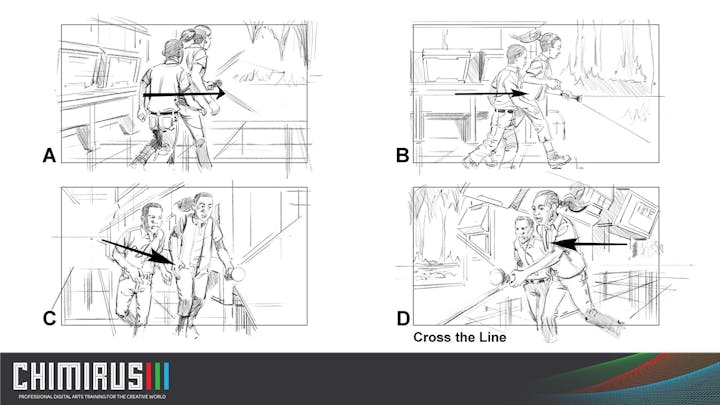 Dave Pasciuto - Creative Director
Dave has been working in advertising, visual effects, video games, and design for 25 years at studios Framestore, Leviathan, Electronic Arts, Dose Pictures and more!
Demo: Advanced blending with Blend-If and Layer Style lighting, contours in Photoshop.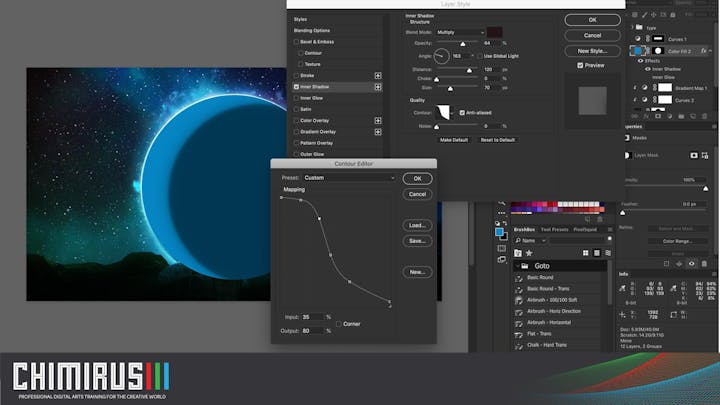 ____________________________
Chimirus specializes in digital arts training for the creative world. We unite talent and focus to create the next generation of artists—by industry professionals instructing the profession.
Event attendees grant Chimirus LLC and its designees permission to utilize their image or likeness in connection with any live stream or recorded transmission or reproduction of the event, INCLUDING THE PROMOTION THEREOF, IN ALL MEDIA, WORLDWIDE AND IN PERPETUITY.