Description
** FREE general admission tickets were reserved very quickly for this event. However, we now have 150 seats available in the auditorium at the University of Baltimore's Business Center, where a live-feed will be telecast. Attendees can then still be part of the CityLit Festival and join the booksigning immediately in the Business Center after Ms. Adichie's appearance. (This is also where all other CityLit Festival sessions are taking place.) Simply select the "Live Stream" ticket option.
Registration is required for the live-feed. (All seating is general admission... first come, first served! Doors open at noon.)
We have created a wait list, just in case other seating becomes available. (This has been created as a ticket option for the purposes of creating names, but it does not represent a guarantee of any seating at this time.)
Check www.CityLitProject.org for further details. Thank you.
Baltimore's CityLit Project welcomes MacArthur Genius Grant Recipient Chimamanda Ngozi Adichie in conversation with WYPR's Tom Hall on Saturday, April 29 at 12:30 pm in the University of Baltimore's John and Frances Angelos Law Center.
(Adichie is the headliner of the 14th Annual CityLit Festival, a daylong celebration of literature held from 10 am to 4 pm. All other festival events will be held at UB's William H. Thumel Sr. Business Center, 11 West Mt. Royal Avenue.)
Adichie's latest book Dear Ijeawele, or a Feminist Manifesto in Fifteen Suggestions, was just published this March. Adichie's 2012 TED Talk, We Should All Be Feminists, has started a worldwide conversation about feminism, and her 2010 TED Talk, The Danger of A Single Story, is now one of the top ten most-viewed TED Talks of all time with over five million views.


This event is FREE, but registration is recommended. Seating is limited.
You may also make a donation to CityLit with your registration. However, all tickets are General Admission... First Come, First Served! Doors open at 12 Noon.
---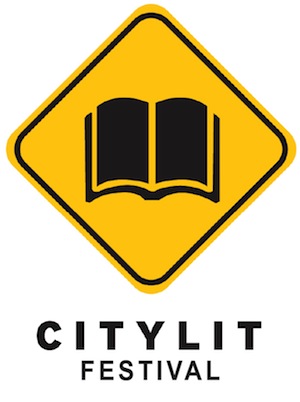 The festival's other FREE events include:

Novelists John Gregory and Carrie Brown and poet Molly McCully Brown

Serial Memoirist Charlotte Shane's Prostitute Laundry, hosted by Jessica Anya Blau

Writing Identity: Susan Muaddi Darraj, Mejdulene Shomali and Eman Quotah

Sociologists Stefanie DeLuca & Susan Clampet- Lundquist: Coming of Age in The Other America

Legends & Lore: Building a Paranormal / Urban Fantasy World, by HallowRead

Writer as Activist: Tariq Touré, Kevin Shird, Saida Agostini and Nancy Lewin

Writers Resist Baltimore: Voices United with Linda Joy Burke, Mejdulene B. Shomali, Rienne Jahnai Scott, Ann Bracken, Jamesha Caldwell, Joey Reisberg and Erica Blount Danois

Womanists / Feminists Writers: Andria Nacina Cole, Elizabeth Hazen, Bilphena Yahwon and Hannah Sawyerr

Appalachian Poets: Jonathan Musgrove and Doug Van Gundy

Dangerous Places: How Setting Becomes a Character in Fiction, with Elise Levine, Rion Amlicar Scott, Suzanne Feldman and Marion Winik

Editing Tips & Tricks: Jonathan Adams, Rachel Hicks, Jen Grow and Christine Stewart

Grants for Writers: NEA, MSAC, GBCA

Writing the Motherland: Jane Satterfield, Betsy Boyd, Lesley Wheeler, Marilyn Moriarity and Laurie Kruk

Writing From Your Roots: Abdul Ali, Maritza Rivera, celeste doaks and Lalita Noronha


Connect with small presses, reading series, literary magazines and local authors at our annual Literary Marketplace.
The day will also featured two special paid activities:

90-minute afternoon Master Class on Craft with a noted author. 90 minutes ($10)

30-minute Manuscript Critique Sessions with these experienced authors: Karen Houppert, Tim Wendel, Bret McCabe and Lalita Noronha ($10)
(For more information or to register for the Master Class or Critique Sessions, go to the CityLit Project website.)
---
The 14th Annual CityLit Festival is made possible by these sponsors: