Description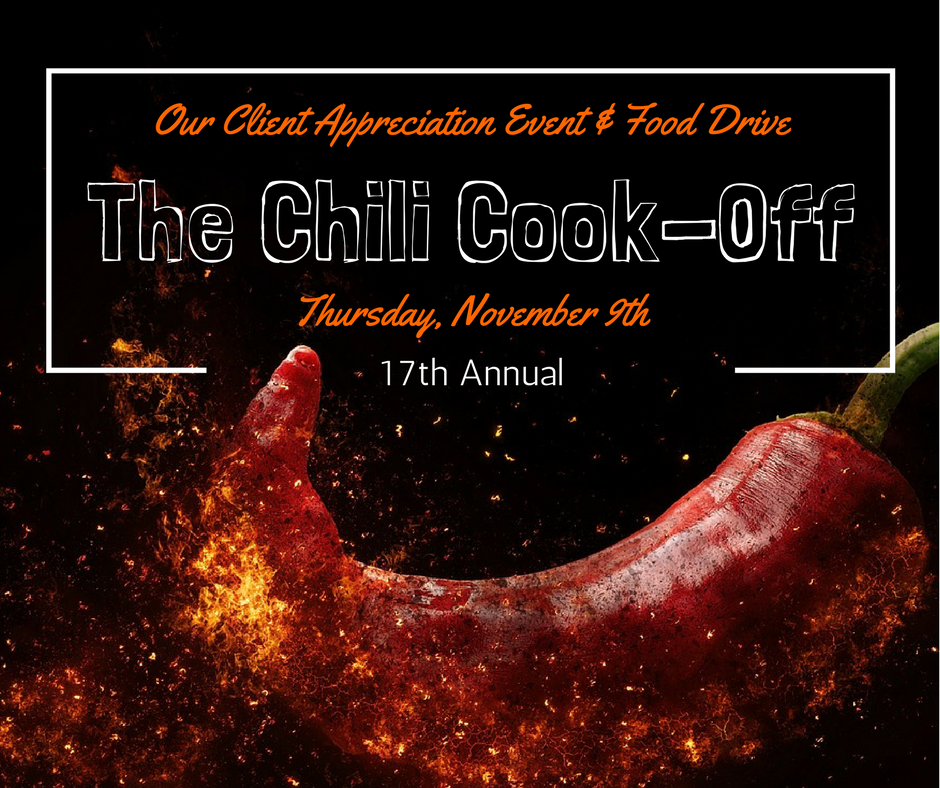 On Thursday, November 9, 2017, ADNET welcomes friends, family, clients and partners to our 17th Annual Chili Cook-Off.
This event is just our way of saying "thank you" for being a part of the ADNET family. Since the Chili Cook-Off started, with just a few employees and clients, it has grown to host over one hundred of ADNET's friends, partners and team members - not to mention over 20 delicious, homemade chilis!
The competition is open to everyone, with the chance to win in each of these categories:
People's Choice
Hottest Chili
Best Chili Name
Best Presentation
Even if you don't like chili, there will be plenty of other things to enjoy! Throughout the evening guests will also have the chance to win our sustainable raffle prizes. Each prize we will be giving away makes a positive impact.

Over the next several months, ADNET will be hosting a food drive to collect dry and canned food items that will benefit the community. Last year, we raised over 1,500 items and over $600 in donations from attendees and ADNET employees. This year's contributions will be going to Southington Bread for Life.
Please feel free to bring any items collected or monetary donations with you to the Chili Cook-Off on Thursday, November 9, 2017. We can't wait to see you!