Description
Join this 10th of September our Ch1l3 (Chile) tech event. Which is a collective and collaborative effort between the Chilean government and Chiletec with the purpose to showcase interesting Chilean digital and technology services companies looking to partner with the NYC tech ecosystem.
There will be a presentation and discussion on "What is happening with Blockchain and The Digital Transformation in Chile" and short presentations from the rest of the companies listed below.
Presenters:
Marko Knezovic (COO Kiberium) - Marko leads operations and software engineering atKiberium and has helped expand operations to a global level, with clients in Chile, Latam and US. He also is also a Software Engineer, holds a Master degree in Information Technology, Executive MBA from University Adolfo Ibañez and is currently finishing a Masters in Digital Currency / Blockchain. Has more than 20 years of expertise in Technology, 10 of those within Citi bank in different positions.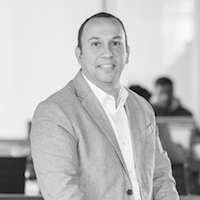 Hernan Sangueza (Business Consulting Director Nisum) - Hernan has been the Business Consulting Director for Nisum Technologies since 2016. He is responsible for leading a team of Agile experts who advise market leaders in the processes of digital transformation, change management, innovation development and the creation of digital products. He has 15 years of experience in the development of digital channels for the commercialization of products and services in the financial, automotive and hotel industry.
Agenda:
6:30-7:00pm - Registration (Food & Drinks)
7:00-8:00pm - Presentations + Q&A
8:00-9:00pm - Networking
Partners

Alley powered by Verizon locations are developed by Verizon, the world's leading technology company, in collaboration with Alley, a membership-only community workspace for creators. Each location is a curated community powered by the emerging technologies and thought-leadership of Verizon.