Description
Children's Story Hour with author Oliver Chin
Join Eastwind Books of Berkeley and author Oliver Chin for The Discovery of Ramen: The Asian Hall of Fame, the newest title by children's book publisher Immedium.
The new series Asian Hall of Fame shows how some unique and cool things were originally created in Asia. Ramen has never been more popular around the world (especially in the USA). The Discovery of Ramen is the first English children's book on the topic.
Dao is an adorable red panda who can travel back in time and place! He befriends the curious kids Ethan and Emma and transports them in the blink of an eye to Asia. Together they (and appreciative readers) have fun discovering how some very cool creations were invented there. If only every school field trip was like this!

In this debut story, Ethan and Emma follow a delicious smell to a tasty bowl of noodles. Dao appears to magically guides them back in time to discover how ramen came to be!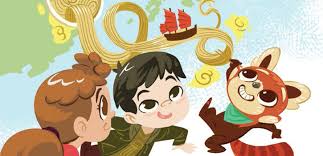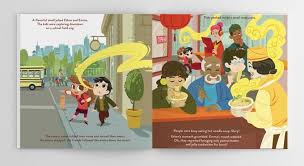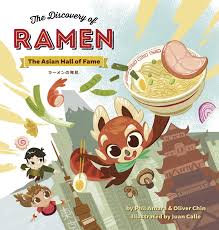 The Discovery of Ramen: The Asian Hall of Fame by Phil Amara and Oliver Chin, Illustrated by Juan Calle available at www.asiabookcenter.com
Oliver Chin is the author The Year of the Rooster, the 12th and concluding story in Tales from the Chinese Zodiac. Tales is one of the longest running picture book series with Asian American themes, and the only series in English on the animals of the new year.
A magna cum laude graduate of Harvard, Oliver founded the children's book publisher Immedium (www.immedium.com). He has written 20 books, which include Julie Black Belt (www.julieblackbelt.com), the graphic novel 9 of 1: A Window to the World, and sports commentary The Tao of Yao: Insights from Basketball's Brightest Big Man. He published the original stories of The Octonauts (www.octonauts.com), which is now a hit animated TV series worldwide and broadcast on the Disney Channel.

Called "an expert on Pacific Rim pop culture" by the San Jose Mercury News, Oliver regularly presents at schools, libraries, and museums across the country.