Description
YOGA! CHANT! DANCE! MEDITATE! ELEVATE! CELEBRATE!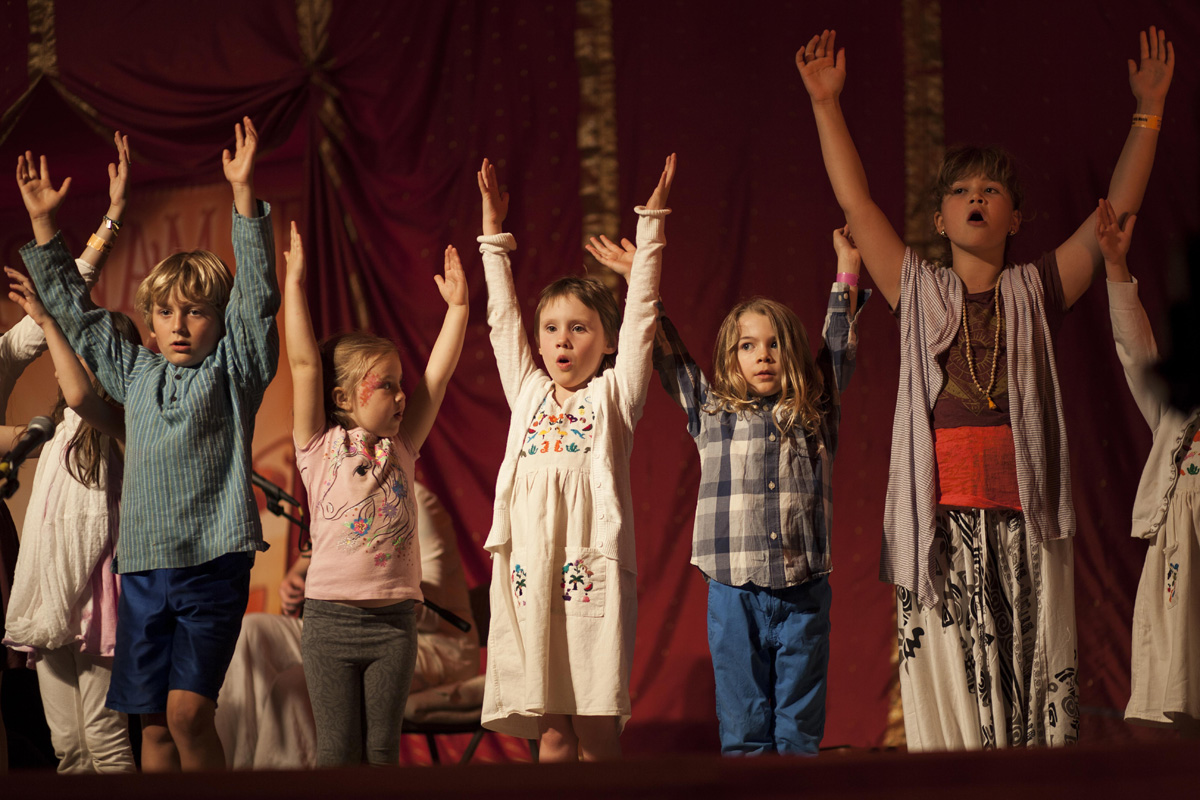 Sat Nam Fest is a family friendly event, in fact event passes for children under 13 are now free! Sat Nam Fest is an opportunity for the whole family to immerse in the joy, challenge and rejuvenation of Kundalini Yoga, sacred chant, healing, creativity and a discovery and return to your self. Bring the family and Come Home to Your Heart at Sat Nam Fest!
CHILDREN AT SAT NAM FEST
Children of all ages are welcome to join in the yoga classes, workshops, concerts and early morning program. If a child is being disruptive to the program we ask that you take them out of the space until they calm down and then they are more than welcome to join in again!
SAT NAM FEST CHILDREN'S CAMP
Children's Camp at Sat Nam Fest is packed with fun activities, lots of outdoor time, hikes, non- competitive games, children's yoga, chanting, dancing, art projects and more! The program will provide children with an incredible interactive and fun experience of yoga and play while parents are able to delve deeply into their own retreat.
The program is for children ages 4 – 12 years old. All meals will be eaten with parents and children are welcome to join morning Sadhana and evening concerts with their parents.
Children under 13 have free enterance to Sat Nam Fest, we do ask that if you would like your child to participate in Children's Camp that you register and pay for them to do so.
CHILDRENS CAMP HOURS
Wed, April 5th: 1:45-5:30pm
Thurs, April 6th: 8:15am – 12:45pm & 1:45pm – 6:15pm
Fri, April 7th: 8:15 am – 12:45pm & 1:45pm – 6:15pm
Sat, April 8th: 8:15am – 12:45pm & 1:45pm to 5:45pm
Sun, April 9th: 8:15a – 12:45p
FAQs
Is this a family friendly event?
Yes! We love kids at Sat Nam Fest! In fact we have made event passes free for children under 13. Children's camp, meals, and housing is purchased seperately.
Are there ID requirements or an age limit to enter the event?
There is no age limit. This is a family friendly event, in fact kids under the age of 13 are free! (Children's camp registration required if you would like your child to participate in camp).
What are my transport/parking options getting to the event?
There is plenty of parking onsite. We ask that you do not park near the camping area. There is also a rideshare group which you can find here.
What can/can't I bring to the event?
You can bring yourself, and your friends! We ask that you do not bring any alcohol, drugs or tobacco. We're a sober event.
Where can I contact the organizer with any questions?
Want to learn more? Email us! or call us at 888-735-4800 x 712
What is the organizers cancellation policy?
We understand that sometimes things come up and you may have to cancel your tickets. We have the following cancellation policy:
- If you cancel your registration before December 1st, your payment will be refunded less $50 processing fee per ticket.
- If you cancel your registration between December 2nd and February 29th, we will refunded 50% of your payment.

- After March 1st, all payments are final and will not be refunded.
Have more questions?
Once you complete your purchase, you will receive an order confirmation email from Eventbrite on behalf of Sat Nam Fest Joshua Tree. Your e-ticket(s) will be attached to your order confirmation email. Make sure to print them out and bring them to the event. IMPORTANT: If you do not see your order confirmation in your inbox, make sure to check your junk/spam folder.