Join us on May 17th at 7:00pm EST as our Black Mental Wellness trainees facilitate a discussion, How Deep Is Your Love?
About this event
Black Mental Wellness recognizes the invaluable benefits of mentoring the next generation of mental health and behavioral health providers of color. Throughout the month of May, our trainees will facilitate a range of mental health and wellness events dedicated to increasing awareness around child mental health.
Join us on May 17th at 7:00pm EST as our Black Mental Wellness trainees moderate a discussion on aspects of millennial love by addressing "new age" dating, healthy vs. "toxic" relationships, gender identity, and sexual health. Collectively, our goals are to bring awareness and diversity to the challenges young adults endure and to create forums that will allow them to express their feelings.
We strive to foster a discussion that highlights the importance of teen and young adult mental health and the available resources found in the community, on campus and in schools. Ultimately, we hope to inspire everyone- youth, adults, and other professionals- to become comfortable enough to speak on issues related to millennial love and mental health going forward.
Speaker:
DeAvila Bennett, LCSW
The event will take place on the Zoom platform and log-in details will be emailed prior to the class.
Due to the content of this session it is recommended that attendees are at least 16 years old or older and/or attend with an adult/caregiver
This program is sponsored by donations received from the ClereStory Education Fund. To make donations which will support future free community programming, click here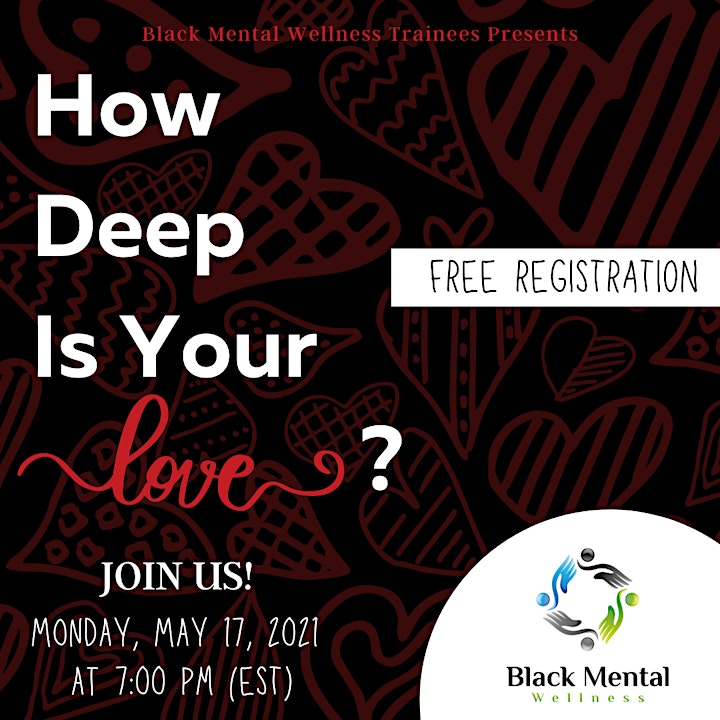 Organizer of Children's Mental Health Awareness: How Deep Is Your Love?