Description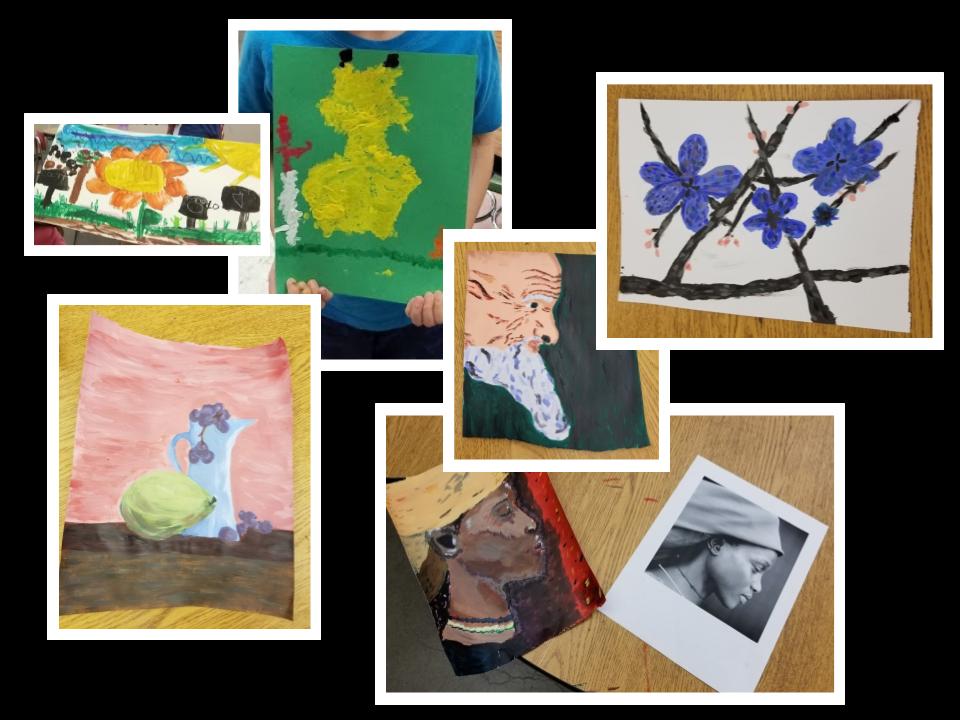 Art Grows Rexburg is proud to continue the annual tradition of our Children & Teen Art Camp. This three day experience is an opportunity for youth ages 5 to 17 to create their own art projects while learning from professional artists. We have hundreds of children who participate each year, so don't wait to sign up or you might miss out! Tickets sell quickly. Join us for this exciting event!
FAQs
Do I have to bring my printed ticket to the art camp?
It is not required for you to bring your ticket with you to art camp. Just give your name at the check-in desk and you will be directed where to go each day.
Is there a class for children under 5 years old?
We understand that there are many budding artists that do not fit within our age limits. We are not offering classes for preschool age children at this time, but we may do so at some point in the future. Please continue to check back with us as we grow and evolve each year.
Does the camp last all day?
Each child will sign up for one of our four class periods. They will come at that same time for all three days. Although the camp runs from 9am until the last class finishes at 5pm, your child will only come at their assigned time each day and stay for 90 minutes.
Plans changed last minute, can someone else use my ticket?
That's not a problem. Just come to the check-in desk, give us the name of the attendee whose spot you are taking and we will change the name on the class list.
What does the fee cover?
The $10 fee covers the cost of art supplies and the cost of our professional artists/teachers. This covers all three days of the art camp.
What's the refund policy?
Refunds are not offered at this time.
Exceptions: 1) Accidentally creating a duplicate order 2) If you need to switch to a different class time.
If one of these applies to you, please email us at info@artgrowsrexburg.com.
What if I still have a question?
If you haven't been able to find the answer to your question on this website, you can see if artgrowsrexburg.org has the answers you are looking for. If you need to contact us directly, you can email us at info@artgrowsrexburg.com.