Description
Dear Parents/Carers,
We would like to invite you to enroll your child into our all year weekend Maths & English Educational Support and Homework club. Whether you're looking for academic support, a confidence boost, exam preparation or an environment in which your child can blossom, we can do just that. Our approach to Maths and English Tuition ensures that children learn both core and applied skills.
Treasure Inspiration Maths and English Study Programmes are mapped to national curriculum allowing children the flexibility to build skills where they need to and progress within and beyond school level where their ability allows. Unlike traditional tuition, our study fosters students' skill in self-learning, building confidence and lessening reliance on a teacher.
Register your child to join us at the Beeston Library beginning from Nov. 3rd, 2018, for an exciting time of support, from our DBS checked friendly tutors.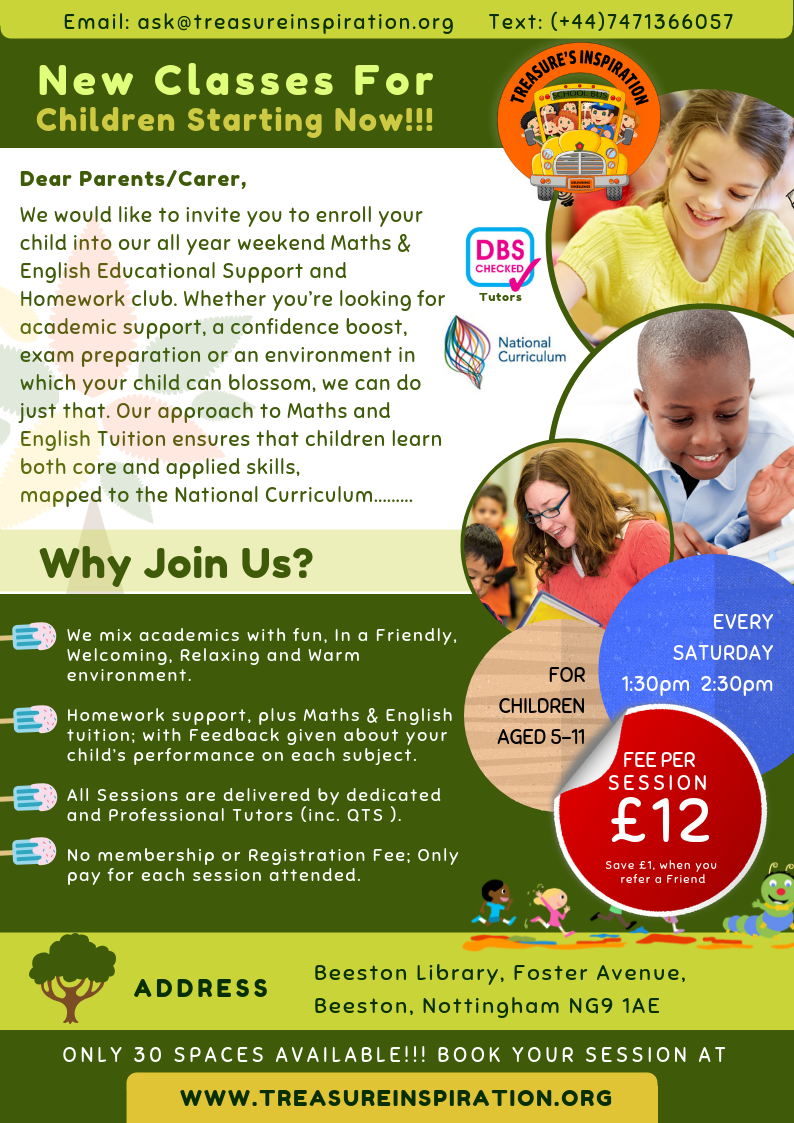 Date and Time
Location
Refund Policy