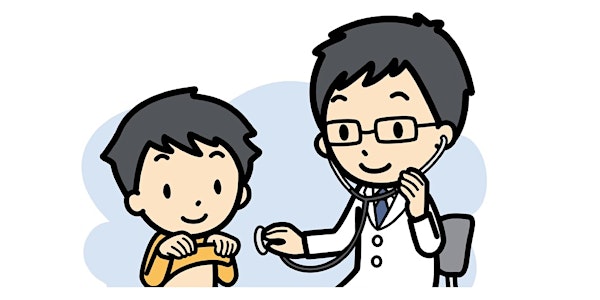 Children Care with Traditional Chinese Medicine
Clinical perspectives of Traditional Chinese Medicine for children care from a field expert in integrative medicine and pediatrics
Refund Policy
Contact the organizer to request a refund.
Eventbrite's fee is nonrefundable.
About this event
Children's Blood and Qi is not well developed yet. When they get sick, they get Blood and Qi Deficiency easily. In addition, Children's channel and vessel system is not yet fully developed, either. Pathogenic invasion into channels and vessels can lead to sickness in children. One of the characteristics of TCM children care is, the health conditions change quickly, and children recover quickly. The speaker Dr. Yen is a doctor licensed in Western and Chinese medicine with extensive clinical experience. Dr. Yen leads a team of clinicians and researchers, and he has completed a nationwide survey of the use of traditional Chinese medicine in the pediatric population in Taiwan.In his lecture on Pediatrics, Dr. Yen will present his research findings that were drawn from his clinical experience in Taiwan. He will address the practical aspects of treating pediatric diseases with several cases to illustrate useful approaches to deal with clinical issues such as collaboration with western medicine, pediatric medication dosage, and compliance with patient expectations.
The class content will include:
1. Trends in pediatric utilization of traditional Chinese medicine in Taiwan;
2. Diagnostic methods in pediatric diseases;
3. Treatment principles and considerations in dosage for children care with traditional Chinese medicine;
4. Clinical experience and case discussion
--
Speaker
Dr. Hung-Rong Yen, M.D., Ph.D.
Language: English
CA Board 2 CEUs approval pending
NCCAOM 2 PDAs approved