Description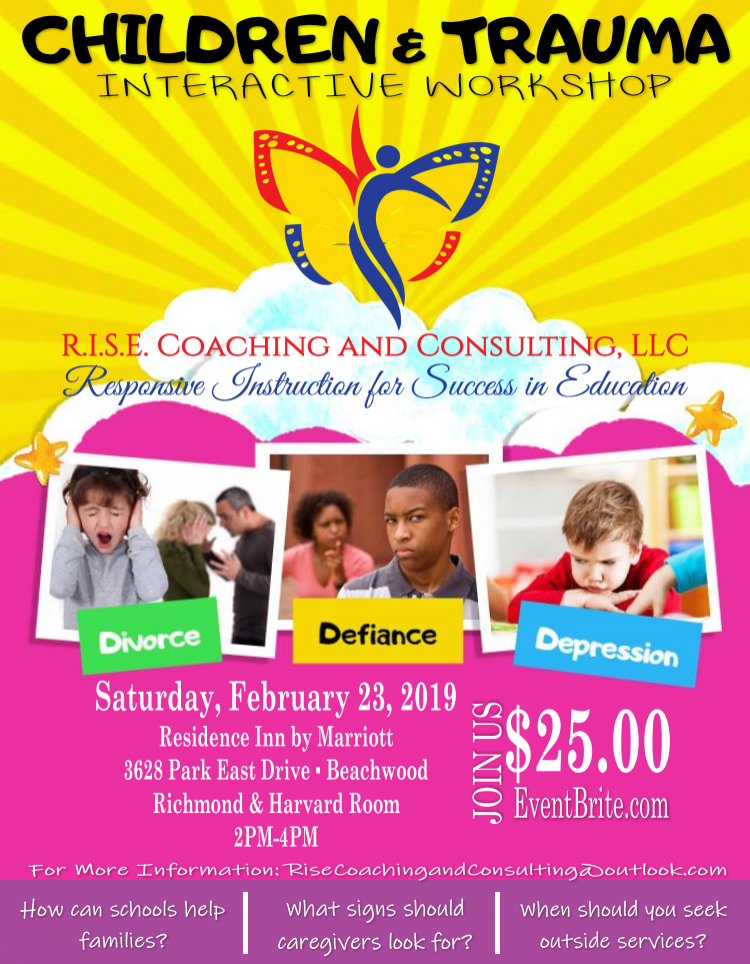 This engaging and interactive workshop will help address questions regarding children and trauma.
We will answer the following questions:
What is trauma?
What signs should you look for?
How can schools help families?
When should you seek outside services?
We will also have a Q&A session at the end.
Refreshments will be provided.
This event is for parents, caregivers, school and daycare staff or anyone interested in learning more about children and trauma.