Childhood Trauma: Identification, Causes, Effects, Prevention & Strategies
Description
Anoka County Child Abuse Prevention Council Presents: Childhood Trauma: Identification, Causes, Effects, Prevention & Strategies to respond to it
in partnership with Connexus Energy and Head Start.
David Mathews, PsyD. LICSW presentation will focus on assisting professionals in the identification of, understanding the causes, effects and beginning to build strategies to use for responding to issues of childhood trauma with whom they work and are affected by it. It is hoped that attendees will be able to leave the presentation with one or more practical tools or methods for helping the people, parents, children, clients and program participants with whom they work.
Objectives:
Increase professional understanding of the identification and causes of childhood trauma
Increase an understanding of who to consider when addressing childhood trauma
Increase awareness and understanding of the effects on individual experiences and possible outcomes of childhood trauma
Increase knowledge and possible strategy base for responding to childhood trauma
Increase self-awareness and strategies for addressing secondary trauma
Panel Discussion: How Professionals in Anoka County Address Childhood Trauma in Their Work
This panel discussion will focus on helping the attendees understand how different local professionals apply their understanding of childhood trauma issues when working with the people, clients, program participants that they help in the context of their own work.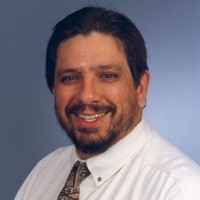 Dr. Mathews has more than 35 years of experience in working with families, adolescents and children related to issues of trauma, parenting, intimate partner and domestic violence. Dr. Mathews is the creator of Restorative Parenting Practices and provides training for the application and developing of Restorative Parenting programs.
APRIL 16, 2019 | 10AM-3PM GREENHAVEN GOLF COURSE 2800 GREENHAVEN RD, ANOKA, MN 55303 LIMITED SCHOLARSHIPS AVAILABLE PLEASE CALL 763-324-1260
Registrants will receive a Mexican Buffet lunch provided by the Tavern at Greenhaven, and 5 CEU's.