Description
ONE NIGHT ONLY!
Don't miss this opportunity to meet Indra Wood Lusero, Esq. (Director & President of Birth Rights Bar Association, Denver, CO.), Professor Elizabeth R. Kukura (Visiting Law Professor at Kline University, Philadelphia, PA.), and Samantha Wall (ICAN Secretary & ICAN of Omaha Chapter Leader, Omaha, NE.) at the Quad Cities first Chidlbirth & Informed Consent presentation. Meet all 3 in-person at this ONE NIGHT ONLY event!

AUDIENCE

Parents, parents-to-be, birth workers, students of midwifery, public health, nursing, chiropractic, massage therapy, doula, medicine, law, political science, women's studies, childbirth activists, maternal-infant advocates, medical sociology, medical anthropology, social workers, human rights activists, women's rights activists, lawyers, breastfeeding peer counselors, psychotherapists, perinatal health professionals (midwives, physicians, nurses, doulas, childbirth educators), Maternal-Child Health professionals, etc.

Description
Rights in Childbirth are often violated.
The right to informed consent and refusal are fundamental rights of childbearing persons.
Pregnant and birthing people are frequently denied a range of fundamental rights normally associated with constitutional personhood, including the right to life, physical liberty, bodily integrity, due process of law, equal protection, and religious liberty - based solely on their pregnancy status. This denial of fundamental rights extends to midwives and other health professionals who care for pregnant and birthing families.
The legal problem is compounded by a broken maternity care system that spends more and accomplishes less, while maternal mortality is rising and evidence-based practices are underutilized.
FEATURED SPEAKERS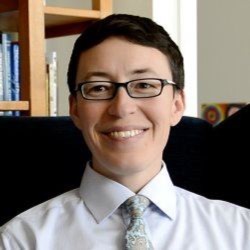 Indra Wood Lusero, Esq., (Director, President at Birth Rights Bar Association) is a Staff Attorney with National Advocates for Pregnant Women, and Founder of Elephant Circle, a Colorado-based birth justice organization. Indra's publications include "Challenging Hospital VBAC Bans Through Tort Liability" and "Making the Midwife Impossible: How the Structure of Maternity Care Harms the Practice of Home Birth Midwifery." Indra went to law school after attending a MANA conference in 2005 where folks lamented not having a "hot shot team of lawyers" who could help defend midwives. Indra has endeavored to develop just such a team.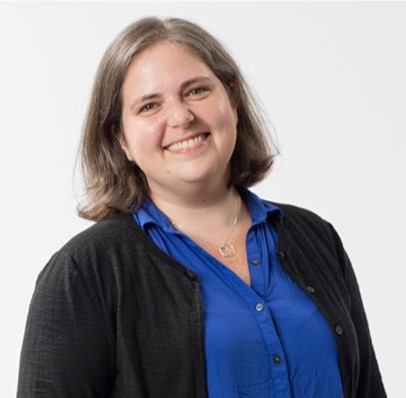 Elizabeth R. Kukura
Visiting Assistant Professor of Law
Liz Kukura's research explores intersecting legal issues associated with reproductive rights and maternal health care. Professor Kukura's scholarship examines laws and policies that affect women's agency to make health care decisions, from terminating pregnancies to refusing to undergo procedures such as cesarean sections and episiotomies. Her articles have appeared in journals including Georgetown Law Journal, Nebraska Law Review, Berkeley Journal of Gender Law & Justice.

Before coming to the Kline School of Law, Professor Kukura taught at Temple University Beasley School of Law. She served as a consultant to the Women's Medical Fund in 2016.
Previously, she practiced at Bryan Cave LLP in New York, where she litigated securities, employment and other commercial matters and assisted in employment counseling for corporate clients. She received her JD from New York University School of Law, where she was editor-in-chief of the Review of Law & Social Change. She received her LLM from Temple University Beasley School of Law.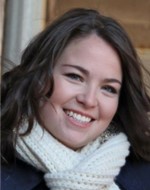 Samantha Wall, (ICAN Secretary) Samantha found ICAN shortly after the birth of her first daughter by cesarean in 2014. The mission of ICAN spoke to her heart and she knew immediately this was an organization she wanted to be a part of. The support she found through ICAN was invaluable to her while she planned for her VBAC in 2016. Along with her position of Secretary on the Board of Directors, Samantha also fills the role of Assistant Chapter Director and is a co-leader for ICAN of Omaha. She has a passion for helping women achieve informed and empowered birth experiences through education and support. Samantha works with other local community businesses and organizations to promote woman-centered, evidence-based maternity care. Outside of her childbirth advocacy work, Samantha is a research biologist at a medical university. In her spare time, she enjoys traveling and photographing local adult hockey teams.
Lap children are welcome at this event.
Pictures may be taken. Video recording will NOT be allowed.
All ticket sales are final. No refunds.
I agree with the purchase of this ticket to hereby release ICAN/ICAN of the Quad Cities and the committees, members, officers, employees and directors from all liability for injury, death and property damage that may be suffered in connection with such activities, whether due to negligence or otherwise, accepting such risks involved and waiving all rights of any kind that might otherwise arise. The undersigned agrees to indemnify ICAN/ICAN of the Quad Cities its committees, members, officers, and directors against all judgments obtained and against the cost of defense of such claims, including reasonable attorney's fees.