| | |
| --- | --- |
| Childbirth Education (Online) | |
Event Details
INTRODUCTION:
Are you too busy to attend a class at a scheduled time, or perhaps on bedrest? Do you want to be able to review basic information at you convenience as often as you'd like? Would you like to practice the relaxation techniques in the comfort and privacy of your own home? With this new approach to Childbirth Education you can have it all!  This online companion course is a great resouce to refer back to through pregnancy and during the postpartum months for both mom and baby.
HOW TO ENROLL:
After registering for the class, we will mail (to the shipping address that you provide) a childbirth manual that will contain instructions for how to navigate to and log into the companion website.  You should receive the manual within 5 to 7 business days. The online interactive videos remain active for 6 months from the time you first access the account.
CLASS CONTENT:
This course includes the book: Understanding Birth: Interactive Web-Enhanced Book & Video Series:  Published by Injoy Birth & Parenting:  This interactive book/video series allows parents the opportunity to see real-life experiences, insttructional  "how-to" videos , helpful printouts and handy worksheets.  You will also be given the contact information for one of our Baptist Health RN Childbirth Educators for any further questions or assistance throughout the remainder of your pregnancy.
Chapter 1: Understanding Pregnancy
Chapter 2: Understanding Labor
Chapter 3: Christina's Birth
Chapter 4: Understanding Comfort Techniques
Chapter 5: Understanding Medical Procedures
Chapter 6: Understanding Cesarean Birth
Chapter 7: Understanding Newborns
Chapter 8: Understanding Postpartum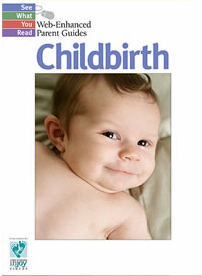 CLASS PREREQUISITE:
Broadband Internet Access
PRIVACY DISCLOSURE:
EventBrite is not affiliated with Baptist Health.  EventBrite offers a convenient event scheduling and processing service.  Any registration and payment information that you enter is transmitted to and processed by EventBrite and is governed by the EventBrite Privacy Policy and the EventBrite Terms of Service Agreement.
Organizer
Baptist Health
Baptist Health is the only nonprofit, mission-driven, community-owned healthcare system in North Florida. We are here to serve the community's needs with the area's most comprehensive healthcare network, providing a full spectrum of high-quality clinical services across the continuum of care to support your family's health and wellbeing at every stage of life. Noted by our community for having the best doctors, best nurses and best overall quality, our circle of care is unlike any other in our region.