Sales Have Ended
Ticket sales have ended
Sorry - ticket sales have ended. Please contact us to be notified if a space opens up in this course or for future training. Contact us at (626) 388-2191 ext. 1.
Sales Have Ended
Ticket sales have ended
Sorry - ticket sales have ended. Please contact us to be notified if a space opens up in this course or for future training. Contact us at (626) 388-2191 ext. 1.
Childbirth education training for health and social services workers serving pregnant women. Help clients make informed birthing choices.
About this Event
COVID-19 UPDATE:
DUE TO PUBLIC HEALTH ORDERS TO CEASE ALL PUBLIC GATHERINGS, THIS TRAINING WILL BE OFFERED VIA VIDEOCONFERENCE FORMAT ON ZOOM. REGISTRANTS WILL RECEIVE LOGIN INFORMATION PRIOR TO THE EVENT.
ABOUT THIS COURSE
This is a basic course in childbirth education for health and human service professionals working with pregnant women.
Participants will learn about the anatomy & physiology of childbirth, labor support techniques and support methods, and how to teach evidence-based information about pregnancy and childbirth. This class will give participants information and skills to help their students or clients make informed decisions during pregnancy and childbirth, cope with labor and cultivate trust in birth.
In addition, participants will learn about informed consent and refusal, prevention of obstetrical violence and how to empower and educate pregnant women, persons and families to advocate for their rights during the maternity experience.
The class will also focus on the biopsychosocial aspects of childbearing, with a special emphasis on BIPOC (Black, Indigenous and other people of color) experiencing perinatal health disparities due to provider implicit bias and systemic racism.
BENEFIT FOR SOCIAL SERVICE AND HEALTH ORGANIZATIONS
This class will help agencies seeking to lower rates of cesarean section, premature birth, maternal mortality and infant mortality among their clientele.
WHO SHOULD ATTEND?
Prenatal Staff
Therapists
Social Workers
Home Visitors
Case Managers
LVNs and CNAs
Doulas
Aspiring Midwives
Nurses
COURSE GOAL
This course will help achieve public health objectives for maternal-infant health including lowering rates of prematurity, infant mortality, maternal mortality and cesarean section among clients.
TRAINING SPECIFICS
Dates of Course: Monday, Wednesday and Friday, November 16, 18 and 20, 2020
Days and Hours of Course: 8:30 am to 5:00 pm, 3 days, 20 hours total. There will be a half-hour lunch break each day, and two 10-minute breaks, morning and afternoon.
Location of Course: Due to COVID-19 public health orders for social distancing, this course will be taught on Zoom.
Early Bird Special Rate: $350.00 per person.
Register by November 6 to receive a discount. Must be paid in full at time of registration.
Individual Rate: $450.00 per person.
Payment plans are available upon request. Partial scholarship is available for low-income persons of color.
Group Discount Rate: $250.00 per person
for 4 or more people registering together, or for agencies sending staff.
Payment Plans: Participants may register with a $100 payment
and contact us to make payment arrangements. Payments must be completed by November 12, 2020.
Registration Deadline: November 12, 2020
Cancellation Deadline: 30 days prior to start of course (October 16, 2020). Transfers and credits are available per the cancellation policy.
Certification: No. This is not a certification program. Participants will receive a Certificate of Completion.
CEUs: Contact us if you need CHES, ICEA or BRN CEUs
COURSE OVERVIEW
In this class, we will cover the following topics:
Historical and Social Aspects of Childbearing in USA
Overview of Perinatal Health Disparities in USA
Premature Birth Prevention
Psychological Preparation for Childbirth
Overview of Prenatal Care
Nutritional Guidelines for Pregnancy
Understanding Prenatal Care
Stages and Phases of Labor
When to Go to the Hospital
Labor Coping Methods & Support Techniques for Partners
The Spiritual & Sexual Aspects of Childbirth
Understanding Medical Interventions
Informed Consent and Refusal in Maternity Care
Pain Medication for Childbirth
Promoting Informed Decision-Making in Maternity Care
Birth Planning
Promoting Parental-Infant Attachment and Bonding
Sibling Preparation and Children at Birth
Newborn Appearance
Newborn Behavior
Newborn Care
Breastfeeding Basics
Perinatal Mood and Anxiety Disorders
Pre and Interconception Health Promotion
ABOUT THE COURSE LEADER
Cordelia Hanna, MPH, CHES, ICCE, CLE, CBA
Cordelia Hanna obtained her Masters in Public Health (MPH) in Health Education and Promotion/Maternal Child Health from Loma Linda University in Loma Linda, California in 2008 and her Bachelor of Arts in Theatre and Dance from Indiana University, Bloomington in 1986. She is currently pursuing her doctorate in Health Psychology at Walden University. Cordelia is a Certified Health Education Specialist (CHES), the gold standard for professional health educators, accredited by NCHEC. Cordelia is also an ICEA-Certified Childbirth Educator, CAPPA-Certified Laction Educator, and ALACE-Certified Birth Assistant who since 1991 has taught Childbirth Preparation Classes and Breastfeeding Education to hundreds of couples in private practice, clinics, public health, hospital and community settings. She has attended births as a Primary Midwife Under Supervision, Assistant Midwife and Labor Companion/Monitrice in homes, birth centers and hospitals throughout Los Angeles County since 1991. Cordelia worked as a Public Health Educator at Pasadena Public Health Department Black Infant Health Program from 2002-2012 where she developed and taught childbirth preparation classes, fulfilling an unmet need in Pasadena for quality childbirth education for Medi-Cal eligible persons. Also at the Pasadena Public Health Department Black Infant Health Program, Cordelia Hanna established the first community-doula program for African-American families in Los Angeles County. Cordelia is the founder and executive director of Happy Mama Healthy Baby Alliance, overseeing our community-doula program and serving as the lead curriculum developer and trainer for our courses. Cordelia is a mother of two home-born, breastfed and attachment-parented children who are now bright and capable young adults. Cordelia is a grandmother of two young girls and a newborn grandson born in August.
CANCELLATION POLICY
Cancellation must be made in writing by deadline (30 days prior to start of course, by October 16, 2020). Tuition will be reimbursed less $50.00 administrative fee if notification received by this date. After this date, there will be no refunds. However in extenuating circumstances such as documented illness or emergency, the tuition is fully transferable to another person or training (this course or another topic); credit is good for the amount of training. If course registering into is higher price, the additional balance will be required. If it is a lesser price, there will not be any refund of balance. Credit will be honored for one year from the training. If not used by that time, the credit will expire.
Special Cancellation Policy for Doulas and Midwives:
If you are "on call" and have a birth during the training, please notify instructor as soon as possible that you will not be attending. The full tuition will be transferred to another person, or different training (this course or another topic) to be used within one year of the training date. If the course you are registering into is higher price, the additional balance will be required. If it is a lesser price, there will not be any refund of balance.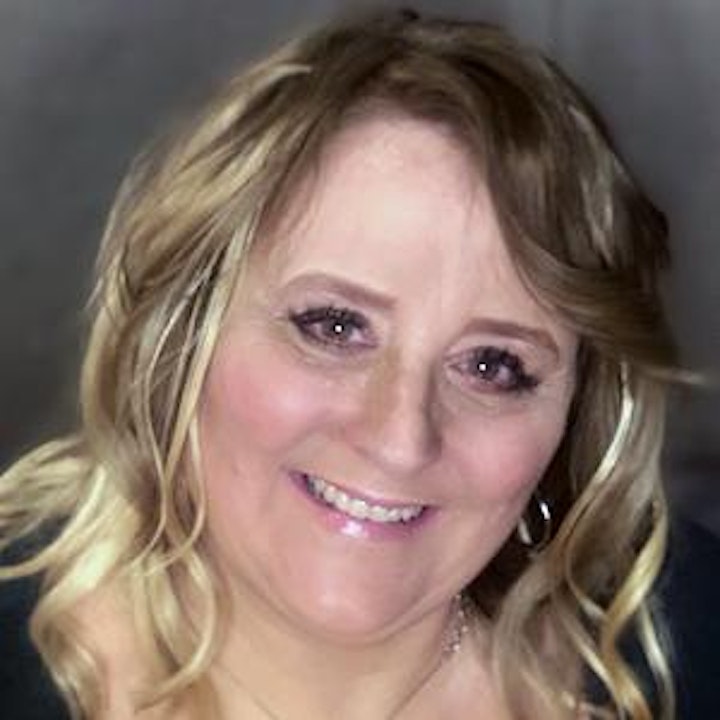 Date and Time
Location
Refund Policy