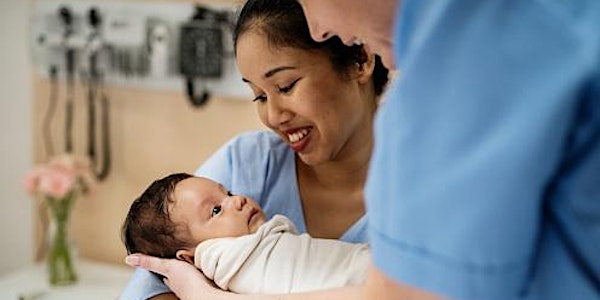 Childbirth Education - December
Join us for an immersive childbirth education class, taught by a seasoned labor & delivery nurse.
About this event
We are offering a free virtual class through Zoom, led by one of our fabulous Labor & Delivery nurses at St. Elizabeth's Medical Center.
Classroom Content:
Physical and emotion changes from conception to delivery
What to expect during your upcoming doctor appointments
Beta Strep testing
Proper diet and importance of controlling blood sugar if diagnosed with gestational diabetes
Testing done during the pregnancy to determine fetal well-being (non-stress testing, ultrasounds)
What happens when you go into labor on your own
What happens when we induce labor and reasons to induce labor
Medications and methods for induction
C-section deliveries: Scheduled, Emergent, Emergency
Medications we use for pain control
What happens at delivery and in the immediate post-delivery phase
Assigning Apgars, Vitamin K, Illiotycin (erythromycin), baby care, breast feeding, skin to skin
Breathing and relaxation techniques
Watch a video on two vaginal deliveries and one c-section
Breastfeeding tips from one of our lactation consultants
Opportunity for questions
If you are interested in attending, please register here. You will receive the Zoom link prior to class. We hope you will be available to join!