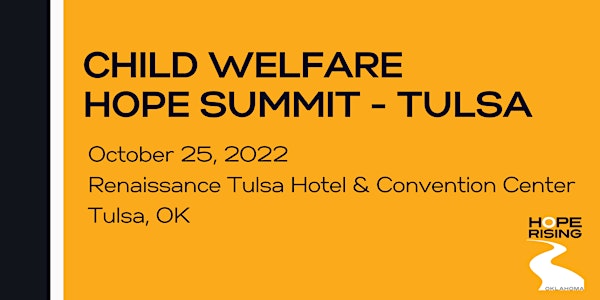 Child Welfare Hope Summit - Tulsa
Join child welfare advocates from across the Tulsa area for the Child Welfare Hope Summit AND earn 4 free CEUs!
When and where
Location
Renaissance Tulsa Hotel & Convention Center 6808 S 107th E Ave Tulsa, OK 74133
About this event
ONE DAY CAN CHANGE EVERYTHING.
Did you know that hope is the #1 predictor of well-being for adults involved in child welfare, and that children with traumatic experiences are more likely to thrive when they have high hope? Hope Rising Oklahoma equips child welfare workers to create safe, hopeful families and children and produce positive outcomes...and now we're hosting a Hope Summit focused solely on child welfare in your community!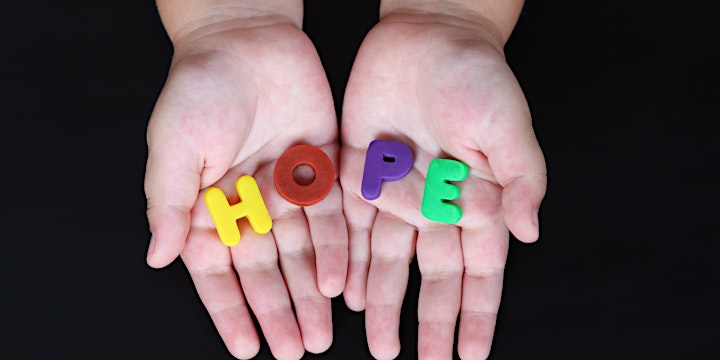 AT THE CHILD WELFARE HOPE SUMMIT...
You'll get teachable, evidence-based practices for measuring & growing hope in the children and families you serve, in your colleagues & in yourself from Dr. Chan Hellman of the OU-Tulsa Hope Research Center.
You can also earn 4 free continuing education units (CEUs) toward all social work professional licenses, LMFT, LPC, Certified Behavioral Health, Licensed Behavioral Health Practice, OK Wellness Coaches, & Psychologists.
In just one day, you'll learn to:
Measure and build your own hope levels.
Reduce burnout and increase job satisfaction, goal attainment, engagement and well-being.
Model hope and create hopeful mindsets in the children and families you serve.
Implement hope-centered, trauma-informed strategies and interventions.
Use the science of hope to help create safe, hopeful families and produce positive outcomes!
EVENT SCHEDULE
8:00 AM-9:00 AM: Registration/Check-In
9:00 AM-3:00 PM: Child Welfare Hope Summit
Your FREE registration includes lunch and all conference materials.
Want to learn more about the impact of hope in child welfare? Click here to view our fact sheet.
Questions? Email contact@hoperisingoklahoma.org. For event updates and other Hope Rising Oklahoma news, follow us on Facebook!