Child Sexual Abuse Treatment - "Opening Pandora's Box" 13th Annual Conference - The Cutting Edge: Understanding and Addressing Non-Suicidal Self-Injury in Youth

Thursday, June 2, 2016 from 9:00 AM to 4:30 PM (EDT)
Event Details
The Cutting Edge: Understanding and Addressing Non-Suicidal Self-Injury in Youth
(6 CE credits)

Featuring: Janis Whitlock, PhD

Introductory Level Workshop
Co-Sponsored by Family Support Line and The Post-Graduate Center at Widener University's Institute for Graduate Clinical Psychology
---
Description:
Self-injury is intentionally hurting the body (e.g. cutting, burning etc..) but without suicidal intent.  Because it often looks like a suicidal gesture it can be really confusing and stressful for those who live with or care about someone who self-injures.  It is, after all, quite puzzling -why would someone choose to cut up or otherwise hurt his/her body in way that looks like a suicide attempt but then insist that it actually has nothing to do with suicide at all?  Join us for a discussion of why self-injury happens, why and how it stops, and what family and friends can do to support a self-injurious loved one and themselves along the way.
Participation in this conference will enable you to:
1)      Identify the developmental and contextual contexts contributors to development, maintenance and cessation of non-suicidal self-injury 
2)      Identify key features of self-injury epidemiology, function, and recovery
3)      Describe vectors for contagion and spread
4)      Understand and apply core principles and practices in effective self-injury detection and intervention
5)    Discuss implications of the above for development of protocols and intervention strategies
6)      Identify useful NSSI resources, including a new web-based self-injury training (articles, books, websites)
---
For disability accommodations or questions about accessibility, please contact Carol Bricklin at 610-499-1208 or cebricklin@widener.edu.
---
Presenter information
Janis Whitlock is a Research Scientist in the Brofenbrenner Center for Translational Research and is the founder and director of the Cornell Research Program on Self-Injury and Recovery. Janis received her doctorate from the Department of Human Development at Cornell University  (2003), a master's degree in public health from UNC Chapel Hill (1994), and her BA from UC Berkeley (1988). Prior to returning for her doctorate, she spent over a decade working in development and administration of front line services for adolescents and women related to sexuality, HIV/AIDS, and social and emotional development. Dedicated to linking cutting edge science with on the ground efforts to support and enhance the lives of youth and their families, her research focuses on developmental and contextual contributors to adolescent and young adult social and emotional health and wellbeing. She is most well known for her work on non-suicidal self-injury and suicide prevention and is the author of multiple papers and projects in these areas. 
---
Information about CE credits
Psychologists: Widener University's Institute for Graduate Clinical Psychology is approved by the American Psychological Association to sponsor continuing education for psychologists. Widener University's Institute for Graduate Clinical Psychology maintains responsibility for this program and its content.
Social Workers & Licensed Professional Counselors: APA continuing education credits are often compatible with Social Work and LPC credits. In order to receive credit, submit materials (program information including title, description, learning objectives, etc.) through your licensing board for approval.

---
Ticket-related information

Group Rate Policy: To receive a discount, two or more people must be registered at the same time under the Group Rate Registration below.
Cancellation Policy: Prior to May 26, 2016 registration fees may be fully refunded upon request. Between May 26, 2016 and May 29, 2016 registration fees will be refunded upon request minus $25.00 for administration costs. No refunds will be made after May 29, 2016.
Have questions about Child Sexual Abuse Treatment - "Opening Pandora's Box" 13th Annual Conference - The Cutting Edge: Understanding and Addressing Non-Suicidal Self-Injury in Youth?
Contact The Post Graduate Center
When & Where

Widener University | Lathem Hall
1 University Place
Chester, PA 19013


Thursday, June 2, 2016 from 9:00 AM to 4:30 PM (EDT)
Add to my calendar
Organizer
The Post-Graduate Center at Widener University seeks to provide high quality evidence-based continuing education events for licensed mental health professionals.
Up-to-date information about all of our CE programs is available on our website at:
http://www.widener.edu/academics/schools/shsp/psyd/centers_and_services/continuing_ed/
_____________________________________________________________ 
Parking 
While parking is not reserved for events, parking passes are available for those who wish to park in Widener campus lots. These passes will be automatically sent to the email you use to register on our Eventbrite registration page. Passes may be used for all Widener parking lots, except for Old Main. Street parking is also free on surrounding streets.
Widener parking lots tend to fill up quickly—it would be helpful to budget extra time for finding parking.
Campus parking lots can be viewed
http://www.widener.edu/about/maps_directions/main_campus/map_pdfs/Parking_Map_june_2016.pdf
_____________________________________________________________
Lodging
The Post-Graduate Center and the Best Western- Philadelphia Airport South at Widener University are in partnership. Please dial 610-872-8100 and mention that you are affiliated with the Widener Workshop for a discounted rate of $99/night. For additonal information, please visit http://www.bestwesternphiladelphiaairport.com/

_____________________________________________________________
Cancellation Policies
 

Individuals who cancel with more than 7 days notice will receive a full refund.

Individuals who cancel with less than 72 hours notice but more than 24 hours notice will receive a partial refund (i.e., amount paid - $10 processing fee)

Individuals who cancel with less than 24 hours notice will receive no refund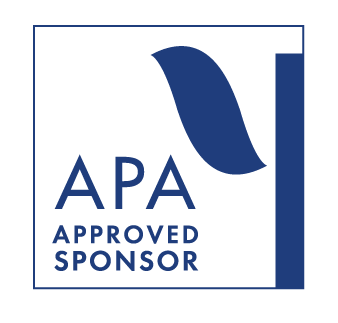 The Post-Graduate Center is approved by the American Psychological Association to sponsor continuing education for psychologists. The Post-Graduate Center maintains responsibility for this program and its content.