Child Sexual Abuse Treatment - "Opening Pandora's Box" 12th Annual Conference - Addiction and Disordered Eating in the Wake of Sexual Trauma: Helping Survivors Heal

Thursday, June 18, 2015 from 9:00 AM to 4:30 PM (EDT)
Event Details
Addiction and Disordered Eating in the Wake of Sexual Trauma: Helping Survivors Heal 
(6 CE credits)

Featuring: Sondra Rosenberg, ATR-BC | A. Michael Blanche, MSS, LCSW

Introductory Level Workshop
Co-Sponsored by Family Support Line, The Center for Social Work Education at Widener University, and The Post-Graduate Center at Widener University's Institute for Graduate Clinical Psychology
---
Schedule:
8:30 - 9:00 am               Registration
9:00 - 11:45 am             Morning session with Sondra Rosenberg, ATR-BC
11:45 - 12:45 pm           Lunch at the Pride Cafe (included in ticket price)
12:45 - 3:15 pm             Afternoon session with A. Michael Blanche, MSS, LCSW
3:15 - 4:30 pm               Case studies & wrap up
---
Morning session: Inner Demons and the Transformative Power of Art in the Treatment of Eating Disorders and PTSD
Description:
Eating disorders often develop as a response to traumatic stress. This presentation will look at why art therapy is an effective treatment for traumatized patients with eating disorders, how we can better understand their inner worlds through a close analysis of the imagery that is generated in art therapy and how an art therapist works with patients to address and work through complex concerns about safety and self-regulation.
Participation in this conference will enable you to:
1) Summarize specific ways in which art therapy can be helpful for patients with eating disorders and PTSD
2) Recognize at least 3 common images generated by patients with eating disorders
3) Understand how to apply at least 3 creative techniques that non art therapists can use with clients
4) Learn techniques for teaching safety and containment skills to traumatized patients
5) Learn about how traumatic material can be accessed through art-making
Afternoon session: Insights and Interventions on Complexities of Addiction and Trauma
Description:
Blending, theoretical frame works and direct clinical experience, I would like to present and explore complexities in treatment of clients that suffer from trauma and also struggle with addiction. Focusing in on importance of timing or treatment options and being comprehensive in treatment for this specific population. I would like to present and explore the importance of being comprehensive in approach to this complex issue. Providing practical interventions for clinicians while keeping in mind theoretical framework in both trauma and addiction work. Importance in understanding the severity of the impact intersection of trauma and addiction and importance to work on both symptoms simultaneously.
Participation in this conference will enable you to:
1) Understand critical concerns relating to the intersection of addiction and trauma.
2) Apply theoretical frameworks useful for understanding trauma and addiction.
3) Learn practical approaches to treating co-morbid addiction and trauma.
4) Better understand options available to treat addiction experienced by survivors of sexual trauma.
5) Better understand the depth and complexity of issues this population faces.
---
For disability accommodations or questions about accessibility, please contact Carol Bricklin at 610-499-1208 or cebricklin@widener.edu.
---
Presenter information
Sondra Rosenberg, ATR-BC is the Creative Arts Therapy Supervisor at The Renfrew Center of Philadelphia, where she leads groups that address issues including body image, trauma, self-injury, media literacy and mindful eating. She received her BA in visual art from Oberlin College and her MA in art therapy from New York University. Ms. Rosenberg has presented regionally on the use of art therapy in the treatment of eating disorders, self-injury and trauma. She has also curated a traveling exhibit of patient artwork called "The Art of Recovery", which has been featured at universities, galleries and community centers in the tri-state area. Her article "Birthing the Monster: The Transformation of a Demonic Self through Voice Dialogue and Art Therapy" was published in theVoice Dialogue newsletter and several of her reviews have been included in the Journal of the American Art Therapy Association. She maintains a private practice in the Mt. Airy neighborhood and facilitates healing art workshops under the moniker Pink House Studios. Ms. Rosenberg brings a deep passion for art and a strong commitment to empowering women through creativity to her work.
A. Michael Blanche is a licensed clinical social worker that has over eighteen years experience providing direct clinical counseling for those who are dually diagnosed with addiction and other psychological issues. He has comprehensive knowledge of the treatment options available to dually diagnosed adults and adolescents. Mike has worked in all levels of care in the treatment of addiction. He has created programs and opened sites for Rehab After Work. Mike has developed inpatient programs, school trainings, staff development and professional seminars. He has a successful history in the classic intervention process while maintaining an eye toward the future by assimilating the latest advancements in addiction crisis management procedures, such as motivational interviewing. Mike obtained a Bachelor of Human Services Degree with a double minor in Psychology and Sociology from Villanova University. He completed his Master's degree in Social Services at Bryn Mawr College. He currently consults with Bryn Mawr College Counseling department as well with Philadelphia area universities and local high schools, providing prevention education programing. Mike is facilitates groups for young adults as well a men's adult professional track for those who suffer from the chronic nature of addiction.
---
Information about CE credits
Psychologists: Widener University's Institute for Graduate Clinical Psychology is approved by the American Psychological Association to sponsor continuing education for psychologists. Widener University's Institute for Graduate Clinical Psychology maintains responsibility for this program and its content.
Social Workers & Licensed Professional Counselors: The Center for Social Work Education of Widener University is a preapproved provider by the  Pennsylvania State Board of Social Workers, Marriage and Family Therapists and Professional Counselors to offer continuing education credits for licensed social workers.
---
Ticket-related information

Group Rate Policy: To receive a discount, two or more people must be registered at the same time under the Group Rate Registration below.
Cancellation Policy: Prior to June 18, 2015 registration fees will be refunded upon request, minus $25.00 for administration costs. No refunds will be made after June 18, 2015.
Have questions about Child Sexual Abuse Treatment - "Opening Pandora's Box" 12th Annual Conference - Addiction and Disordered Eating in the Wake of Sexual Trauma: Helping Survivors Heal?
Contact The Post Graduate Center
When & Where

Widener University | Lathem Hall
1 University Place
Chester, PA 19013


Thursday, June 18, 2015 from 9:00 AM to 4:30 PM (EDT)
Add to my calendar
Organizer
The Post Graduate Center
The Post-Graduate Center at Widener University seeks to provide high quality evidence-based continuing education events for licensed mental health professionals.
Up-to-date information about all of our CE programs is available on our website at:
http://www.widener.edu/academics/schools/shsp/psyd/centers_and_services/continuing_ed/
_____________________________________________________________ 
Parking 
While parking is not reserved for events, parking passes are available for those who wish to park in Widener campus lots. These passes will be automatically sent to the email you use to register on our Eventbrite registration page. Passes may be used for all Widener parking lots, except for Old Main. Street parking is also free on surrounding streets.
Widener parking lots tend to fill up quickly—it would be helpful to budget extra time for finding parking.
Campus parking lots can be viewed
http://www.widener.edu/about/maps_directions/main_campus/map_pdfs/Parking_Map_june_2016.pdf
_____________________________________________________________
Lodging
The Post-Graduate Center and the Best Western- Philadelphia Airport South at Widener University are in partnership. Please dial 610-872-8100 and mention that you are affiliated with the Widener Workshop for a discounted rate of $99/night. For additonal information, please visit http://www.bestwesternphiladelphiaairport.com/

_____________________________________________________________
Cancellation Policies
 

Individuals who cancel with more than 7 days notice will receive a full refund.

Individuals who cancel with less than 72 hours notice but more than 24 hours notice will receive a partial refund (i.e., amount paid - $10 processing fee)

Individuals who cancel with less than 24 hours notice will receive no refund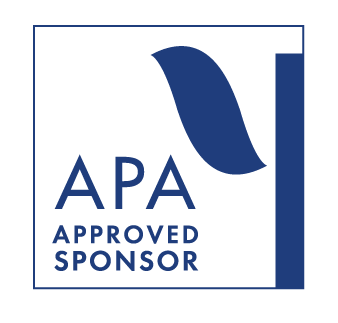 The Post-Graduate Center is approved by the American Psychological Association to sponsor continuing education for psychologists. The Post-Graduate Center maintains responsibility for this program and its content. 
Child Sexual Abuse Treatment - "Opening Pandora's Box" 12th Annual Conference - Addiction and Disordered Eating in the Wake of Sexual Trauma: Helping Survivors Heal