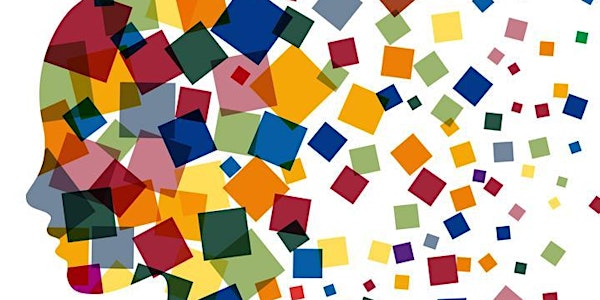 Child Psychiatry and Mental Health for Students with Disabilities
School professionals can make a real difference for students with mental health challenges. Learn how in this two hour workshop.
About this event
Mental health issues have taken a front-row seat in nearly every classroom. How can schools deliver effective, compassionate, trauma-informed services and supports to help students with depression, anxiety, and other conditions?
In this 2 hour program designed for Child Study Team members, teachers, school leaders, and other educators, attendees will develop a better understanding of student mental health. Dr. Strauss will start with an overview of child and adolescent psychiatry and its role in student care. Cases will be presented to help demonstrate the challenges and successes seen in working to educate students with mental health concerns. He will describe behavior often observed in schools such as anger, irritability, defiance, inattention, and shutting down, along with their potential relationship to psychiatric disorders. Finally, medical, therapeutic, and behavior management options will be discussed, giving educators different ways to view difficult students with mental health concerns.
Attendees will learn:
• The role of a child and adolescent psychiatrist.
• The challenging signs/symptoms seen in students with mental health concerns.
• The psychiatric disorders that may be causing the observed signs/symptoms of mental illness.
• Different approaches to managing complex students based on their mental health concerns.
About our guest speaker:
Alexander Strauss, M.D., DFAACAP, FAPA is Board Certified by the American Board of Psychiatry and Neurology (ABPN) in both Psychiatry and Child & Adolescent Psychiatry. He received his Doctor of Medicine (M.D.) from Northwestern University School of Medicine in Chicago, Illinois.
He completed his residency and fellowship at Western Psychiatric Institute and Clinic (WPIC), a part of the University of Pittsburgh School of Medicine. At WPIC, he served as the chief resident for education and the chair of the academic, administrative, clinical educator track. During his time at WPIC, he received comprehensive training in the assessment and treatment of all varieties of psychiatric illnesses. He is a partner at Centra, Clinical Assistant Professor in the Department of Psychiatry at Rutgers Robert Wood Johnson Medical School and Consulting Sport Psychiatrist for Temple University Athletics.
A consultant at Garfield Park Academy, he has expertise in the use of psychiatric medication and psychotherapeutic techniques for treating all age groups. He also has a special interest in the treatment of concussions and psychiatric illnesses in athletes.
Professional Development:
Two CEU credits will be offered to educators who complete the program.
Your Host:
The event is offered free of charge by The Training Institute at Garfield Park Academy. Learn more about our school, our mission and our students at https://garfieldparkacademy.org/