Description
Healthy social-emotional development for a young child encompasses the capacities to experience, manage, and express a full range of positive and negative emotions; develop close and satisfying relationships with others; and actively explore environments and learn. This is synonymous with what we call "infant mental health." This conference will explore social-emotional development as part and whole, first examining it as one component of child development (the part). Then it will examine the whole -- how all aspects of development are affected by the child's social-emotional development as an interdependent and integrative force and the reciprocal relationship between the child's developmental capacities and the caregiving environment.
Out of this conceptual framework, the conference plenary and breakout session presenters will describe and illustrate hands-on applications for work with children and their parents to promote remedial and optimal pathways of development. We will discuss strategies and diverse situations that families may face due to their immigration and/or cultural experiences, and their encounters with various programs.
Join us for breakfast and registration starting at 8:15 A.M. Program starts promptly at 9:00 A.M.
Limited same day registration may be available and will be subject to an additional $25 fee. Save time and money by registering today!
All ticket purchases are final (no refunds.)
Featuring Plenary Speakers: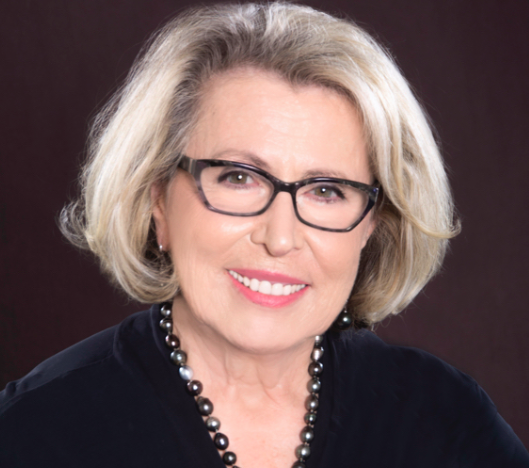 Serena Wieder, Ph.D.
Dr. Wieder is the Clinical Director and a founding member of the Profectum Foundation, dedicated to advancing development and infant mental health through training and educational programs. She is a Board Member of Zero to Three, on the Advisory Board of NYZTT, and provides consultation and training to numerous international and national programs, including DIR-Israel.
As a clinical psychologist, Dr. Wieder pioneered approaches to diagnosing and treating infants and toddlers with infant mental health and developmental disorders, starting with her work with Stanley Greenspan on a six year NIMH study reported in Multi-Risk Families. This led to co-chairing the Task Force on the first edition of DC 0-3 and the DIR Model. They later published The Child With Special Needs, Engaging Autism and Infant and Early Childhood Mental Healh. Dr. Wieder also developed approaches to integrate visual-spatial knowledge to advance emotional and cognitive development published in Visual Spatial Portals to Thinking, Feeling, and Movement with Harry Wachs, O.D.. Her current research interests concern fidelity in DIR intervention and follow up studies and is writing a book on symbolic development. At this time Dr. Wieder also practices on the Upper West Side in NYC.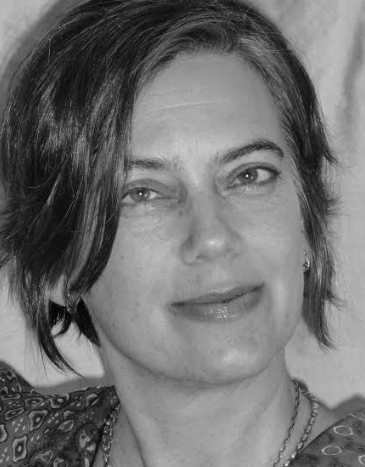 Tal Baz, MS, OTR/L is a registered and licensed Occupational Therapist who has practiced as a DIR/Floortime therapist, supervisor and consultant for more than fifteen years and works both nationally and internationally with families, clinicians, and various school systems. She has a clinical practice in Somerville MA, and is teaching DIR/Floortime courses through the Profectum Foundation. Her special interests revolve around sensory-affective regulation, as it develops within the parent-child relational field. Tal has served on the DIR Faculty since 2001.
Breakout Sessions: Each participant will attend one breakout session.
Breakout #1: Silvia Juarez-Marazzo, LCSW, NCPsyA
Using "Cuentos" (Short Stories) to Scaffold the Integration of Latino-American Immigrant Mothers' Narratives into Motherhood
Description: In working with Latin American immigrant mothers and their youngsters, a heartbreaking but not unexpected discovery is that these mothers, who have often arrived in the United States under the most adverse circumstances, do not have ways of creating coherent narratives about their traumatic experiences and the massive losses that are imposed by migration to a foreign country. Latino-American immigrant women's adaptation to the new American culture is shaped by uniquely complex, oppressive and traumatizing forces that inevitably impact their becoming mothers. Often, their storytelling tends to be characterized by constrictions, deeply impacting their expression in the moment-to-moment interactions with their youngsters. This presentation will illuminate these mothers' experiences with migration and acculturation in the context of the therapeutic implications of storytelling for child-parent psychotherapists and professionally trained interventionists. Further, this presentation will demonstrate how the use of "cuentos" or short stories, may scaffold these mothers' inner dialogues about the life-transforming losses and changes, nurturing their mentalizing-reflective stands and their capacity to attune to their youngsters. Finally, this workshop will expand the professionally trained helper's skill in creating and/or using storytelling with immigrant mothers as a way to scaffold the releasing and integration of their stories of loss, courage and hope. A reflective group activity using two illustrated "cuentos" (short stories) will be directed, scaffolding exploration and discussion.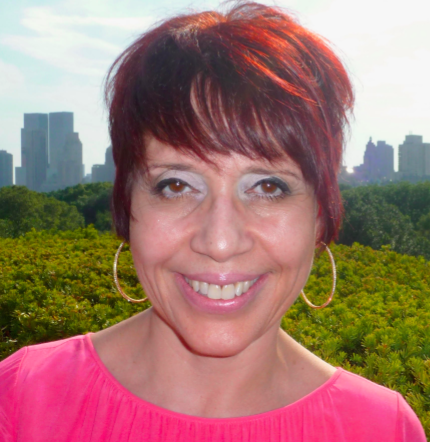 Presenter Bio: Silvia Juarez-Marazzo is a Licensed Clinical Social Worker and a Nationally Accredited Adlerian Psychoanalyst. Originally from Buenos Aires, Argentina, Silvia fell in love with young children and their inner world when she began to work as an educator for young children with unique emotional needs in the slums and peasant communities of Buenos Aires thirty-five years ago. Her work as an educator, psychotherapist, and social worker has been grounded in both relational and trauma perspectives. Silvia was a Senior Clinician and Supervisor for Child First Yale-Bridgeport Hospital and Senior Faculty for Child First, Inc. from 2005 to 2016. Most recently, Silvia joined the Early Childhood Consultation Partnership at ABH, Connecticut, bringing Infant Mental Health to the Early Care and Education Settings through her role as Assistant Program Manager.
In 2010, Silvia discovered, through the deeply transformative experience at the Infant Parent Mental Health Fellowship at the University of Massachusetts, led by Dr. Ed Tronick, that creating "cuentos," or short illustrated stories for children, can help scaffold the integration of the Latino-American immigrant mothers' experiences about their journey into motherhood as a new avenue for both self-discovery and therapeutic action. She published the award-winning "¡Mamá, cuéntame como viniste!" ("Mommy, tell me how did you get here!") in 2013 and "¡Mamá, cuéntame porqué viniste?" ("Mommy, tell me, why did you come here?") in 2015. Silvia, also an adjunct instructor, is the Connecticut Infant Mental Health Association 2014 Jane C. Bourns Award recipient for Excellence and Exemplary Service to Young Children and their Families in the Field of Infant and Early Childhood Mental Health. She is currently working on her third "cuento," expanding on the immigrant mothers' stories of courage, love and hope.
Breakout #2: Ozlem Bekar, PhD
Mentalization in the Family and Child Psychotherapy: Children's Mental States and Emotion Regulation?
Description: The session will focus on the assessment and utilization of the mentalization construct in child and family psychotherapy, as well as the normative development of mentalization capacity in young children. Dr. Bekar will talk about her research findings with regards to the use of mental state talk in parent-child and therapist-child dyads, and will also bring in clinical case material to illustrate and further discuss the topic.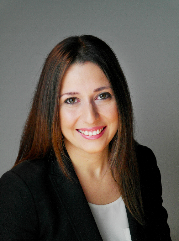 Presenter Bio: Dr. Ozlem Bekar received her Ph.D. in Clinical Psychology from The New School in New York City and completed her postdoctoral fellowship at the Child Development Center of JBFCS, further specializing in mentalization-based treatments of children and families with trauma histories. She is a NYS-licensed clinical psychologist working with both adults and children. Currently, she works as a supervising psychologist at Lenox Hill Hospital, providing clinical care, supervision, and conducting research. She also has a private practice in midtown Manhattan. Dr. Bekar had the opportunity to work with Drs. Miriam and Howard Steele at the Center for Attachment Research at The New School for many years, and her research focuses on reflective functioning, attachment, and psychotherapy processes with children and families.
Breakout #3: Ana Rodriguez, PhD Strategies for Recognizing and Supporting Young Children Impacted by Trauma
Dr. Ana M. Rodriguez's session will focus on understanding trauma and its impact on young children's social-emotional development and attachment relationships. She will also discuss practical strategies for supporting children struggling with the effects of trauma.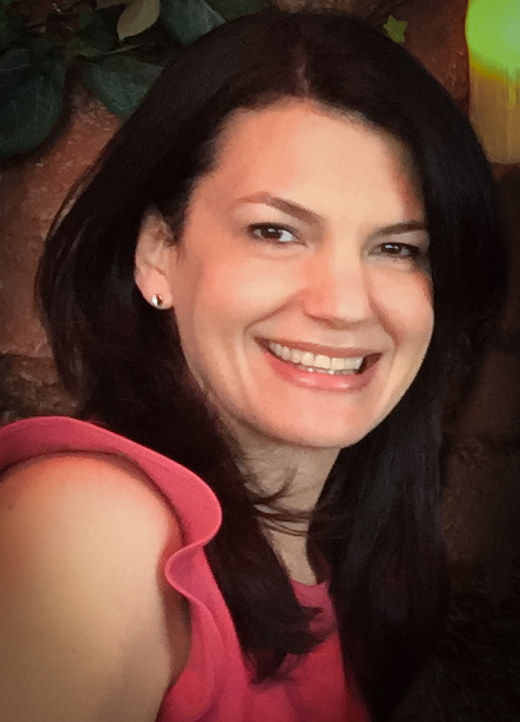 Ana M. Rodriguez, Ph.D., is the Clinical Director of Trauma Training and Outpatient Mental Health Services at New York Center for Child Development, where she provides treatment, consultation, supervision and professional development training. She works with various agencies as a nationally endorsed trainer in Child-Parent Psychotherapy (CPP). In addition, Dr. Rodriguez is master trainer in Child and Family Traumatic Stress Intervention (CFTSI). For over twelve years, her practice has focused on adults, children and families traumatized by interpersonal violence. She has extensive experience providing and supervising on various trauma-focused evidenced-based treatment models, including CPP, CFTSI, and Trauma-Focused Cognitive Behavioral Therapy (TF-CBT). She has also presented on vicarious trauma to numerous local social service agencies.
Breakout #4: Sabretta G. Alford, LMSW
A World for Jahlexjius: Early Intervention From a Mother's Perspective
Description: In this breakout, we will look at early intervention from the parental perspective. The presenter will share her story as a mother of a child going through the early intervention system, beginning with the developmental history that prompted advocacy to seek early intervention, the services received, and the importance of being actively engaged so as to shape the delivery of services. She will help participants understand the emotional turmoil and denial of having a special-needs child and the impact of acceptance and seeking professional help. Finally, she will describe how early intervention staff promoted her child's and her family's overall emotional, social and physical development, comparing what life was like before and after receiving early intervention services.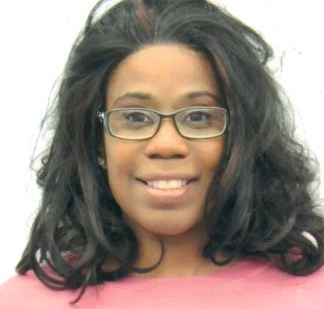 Presenter Bio: Sabretta Alford is a licensed social worker with over 17 years of education/training experience. She received a Master's Degree in Social Work from the Silberman School of Social Work at Hunter College, clinical track with individuals, families and groups, and is certified in the Field of Aging Practice. Her area of focus is Aging with Intellectual Disabilities/Autism, where she continues to gain experience and insight in the field of social work practice, working with diverse populations. She is the Program Manager of the Behavioral Health Care Coordination Training of Continuing Education at the Silberman School of Social Work and a Social Worker at Resolution Counseling Services.
As a mother of child with Autism and Intellectual Disability, Sabretta served as an Early Childhood Trainer for Program Directors that included topics such as Suspecting Developmental Delays in Young Children; screening and identification; eligibility and diagnosis; IEP development and placement; instructional planning; and evaluation. In addition, Sabretta continues to serve as an independent advocate/consultant, assisting families of individuals with Intellectual Disabilities/Autism to access resources and services to promote family overall health and well-being.




Breakout #5: Bonnie Keilty, EdD
Partnering with Parents in Early Intervention
Description: Positive family-professional partnerships and strength-based interventions are the cornerstone to Early Intervention. This session will explore the ways professionals work so families value and want to be a member of that partnership. Within this context, an assessment-to-intervention approach will be illustrated that examines family strengths in child learning to inform collaborative intervention plans tailored to the family's parenting goals.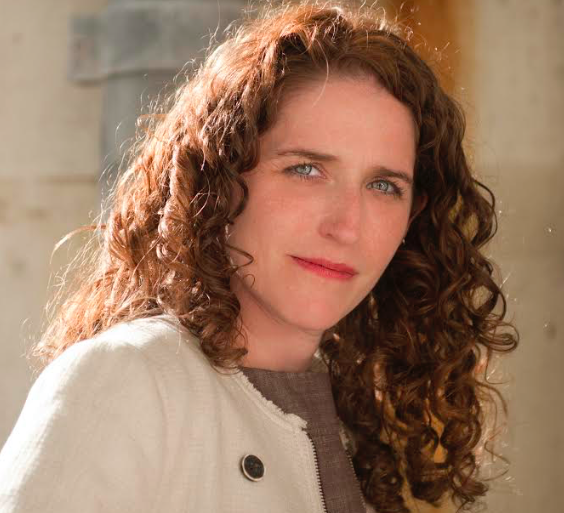 Presenter Bio: Bonnie Keilty, Ed.D, has worked in early intervention for over 20 years, including research, teaching, practice, and national service. She currently holds a faculty position at Hunter College of the City University of New York as an Associate Professor in Special Education, and coordinates Hunter's Early Childhood Special Education Program. Dr. Keilty has a Master's and Doctorate in Early Intervention/Early Childhood Special Education, as well as a Graduate Certificate in Maternal and Child Health, from George Washington University in Washington, DC. Dr. Keilty's research focuses on family-professional partnerships, prenatal supports, home visit planning and implementation, effective inclusion practices, and professional development and preparation. All of her work stresses the translation of research and theory to practice. She has authored peer-reviewed articles and two books on Early Intervention -- The Early Intervention Guidebook for Families and Professionals: Partnering for Success (2016), in its second edition, and Seven Essentials for Family-Professional Partnerships in Early Intervention (2017). Dr. Keilty is a former President of the Division for Early Childhood (DEC) of the Council for Exceptional Children (CEC), the international professional association for those who work with or on behalf of young children with disabilities and their families.
Breakout #6: Gilbert M. Foley, EdD
The Loss-Grief Cycle: Coming-to-Terms with the Birth of a Child with Special Needs
The loss-grief cycle describes the emotional journey of adjustment of 21 families over the course of 24 months. Each of the families had given birth to child with severe neuromotor and global development challenges and experienced the loss of the hoped-for-child. The central recurring themes, from initial shock and panic, through acknowledgement, recovery and remission-from-grief will be described in this presentation. The resilience and adaptability of families to move beyond the fate of chronic grief and the psychological tasks that mobilized their remission-from-grief are the central messages of this qualitative research. Implications for the role of clinicians will be discussed.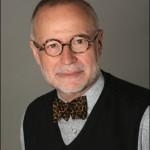 Presenter Bio: Gilbert M. Foley, Ed.D., currently serves as Consulting Clinical Director at The New York Center for Child Development (NYCCD) in Manhattan and Consulting Psychologist and faculty member of the Institute for Parenting at Adelphi University. He is a retired tenured faculty member from the Ferkauf Graduate School of Psychology of Yeshiva University and Albert Einstein College of Medicine where he taught for 20 years in the Department of School-Clinical Child Psychology and coordinated the Infancy Early Childhood track. For 13 years, he was Senior Clinical Supervisor in the Department of Pediatrics at NYU School of Medicine, Bellevue Hospital Center following his tenure as Chief Psychologist in the Department of Pediatrics' Special Needs Preschool Program at Schneider Children's Hospital, Long Island Jewish Medical Center. Dr. Foley has focused his entire career as a psychologist and educator primarily in the field of infancy and early childhood. While serving as the Chief Psychologist in the Pediatric Department of the Medical College of Pennsylvania, he trained in psychoanalysis and also completed a fellowship at the Yale Child Study Center with the late Sally Provence.
Dr. Foley is co-author of the Cognitive Observation Guide (Communication Skill Builders/Psych. Corp), The Supportive Play Model and with Dr. Jane Hochman, Mental Health in Early Intervention: Achieving Unity in Principles and Practice. The Loss-Grief Model is the official approach adopted by the State of Colorado Department of Education, Division of Exceptional Children's Parent Program.